Flight report: British Airways in business class
Flight number: BA 257
Equipment: 777
Origin: LHR (19:35)
Destination: DEL (08:15)
Flown: April 2014
Cabin occupancy: 100%
I was flying from Amsterdam to Delhi, via LHR with British Airways. I checked BA.com and saw that I could book World Traveler Plus and upgrade to Delhi on my way to India, but the return showed no availability when I booked. I took the risk, but this time it did not pay up. The return flight never opened in business and I had to fly back in WTP. Anyways, going there I had my business upgrade with Avios. Its quite a nice deal – where you buy a premium economy and upgrade it for 12.5K avios on the LHR to DEL sector.
I am Oneworld Emerald and upon my arrival from AMS, I went to the Galleries First lounge. The galleries first lounge is OK – nothing spectacular about it. It is huge and crowded most of the time. What sets it apart from the business class lounge is the La Carte Menu. They have some decent options and not a bad place to grab a bit before flying out. My flight to Delhi was departing at 19:35 (=20:35 Dutch time) and I didnt wanted to eat late in the evening and preferred to have my dinner in the lounge while use my flight time for a solid nap. I grabbed the burger in the lounge and was very happy with my choice.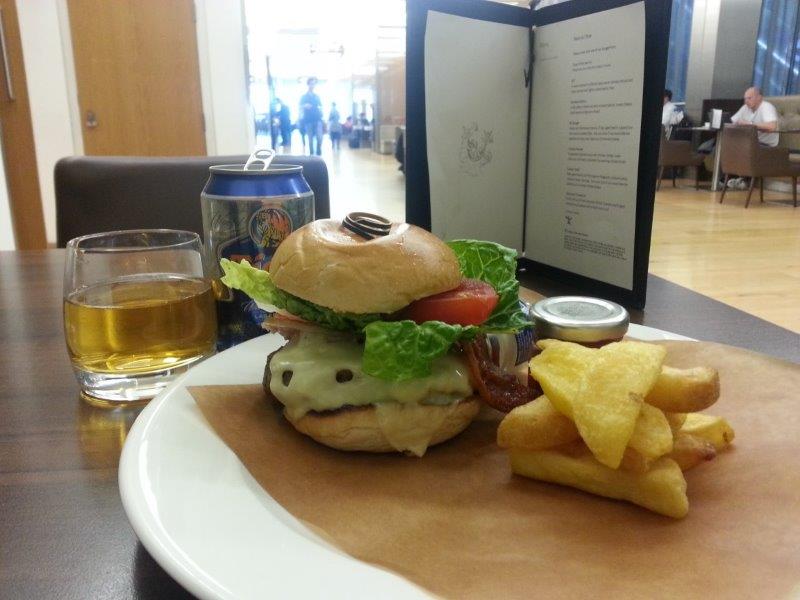 The BA seatmap below is taken from BA.com and you can see that BA has pretty decent business seats. If you can get one of the 2 seaters by the window then even the window seat has aisle access. The only disadvantage is that the window seat is facing backwards. That is not a problem for me and I love the additional privacy you get by the window seat.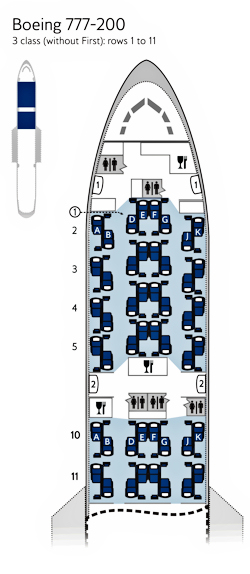 The BA set-up – adjoining seats face each other. There is a privacy screen in between the 2 seats if needed.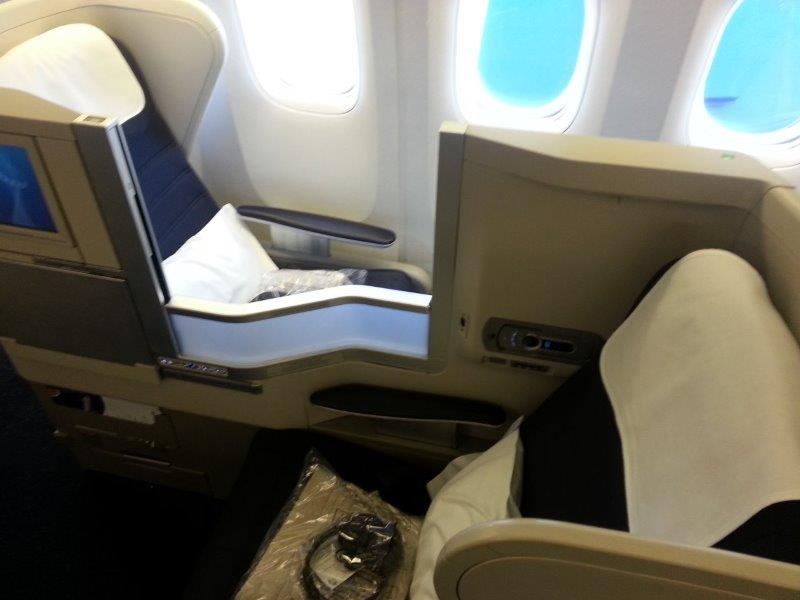 The seat slides down and then you could put down the ottoman horizontal to make a lie-flat bed!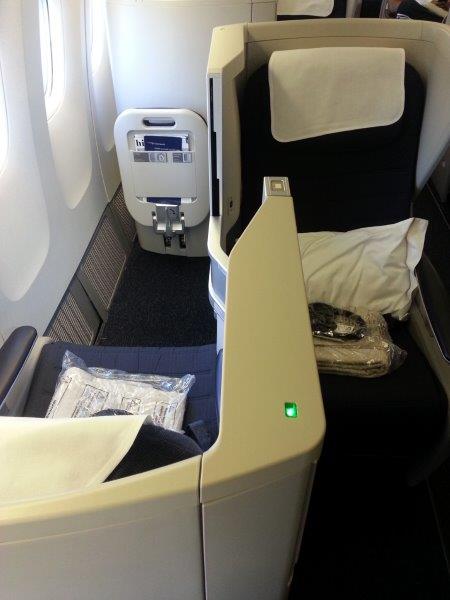 My seat for the flight. The screen is inbuilt in the shoulder rest of the adjoining seat and when you wanna watch TV, you just flip it to face yourself.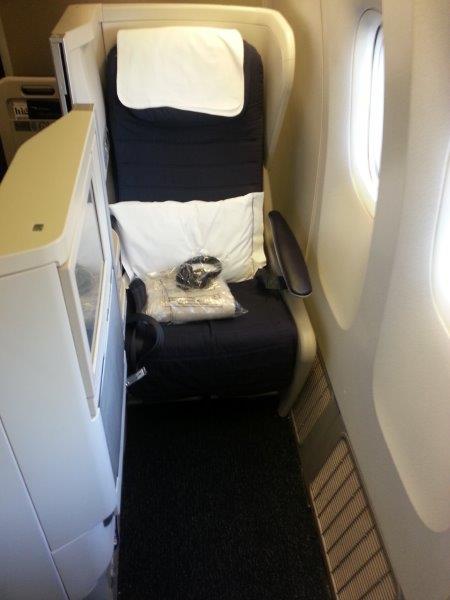 There is enough leg room and I like that even the window seat has aisle access – while you have a nice private feel to the seat. So no one is gonna disturb your nap time.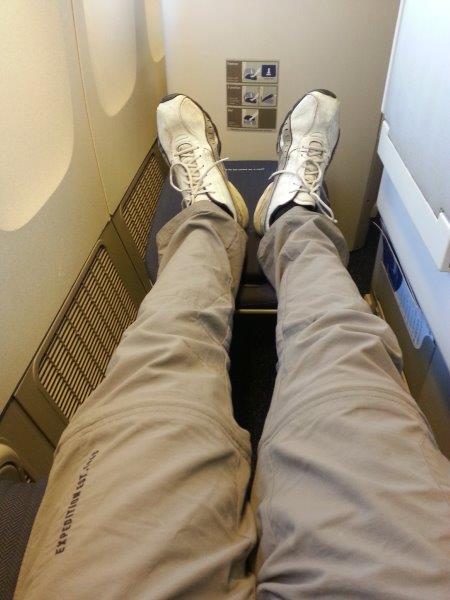 Although, I had my dinner in the lounge I still partook the appetizer service. They had a nice smoked salmon on offer, and it was quite tasty.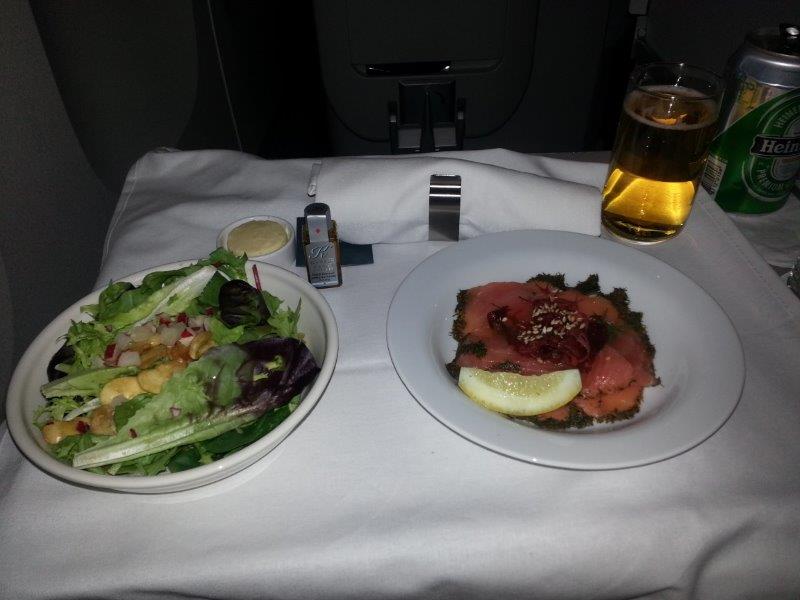 Smoked salmon with a nice beer – it was nice and tasty. Just what I wanted before my sleeping time. I slept 5-6 hours on my flight to Delhi. I did not even wake up for the breakfast – just enjoyed my sleep. I was quite happy with the flight and arrived refreshed in Delhi.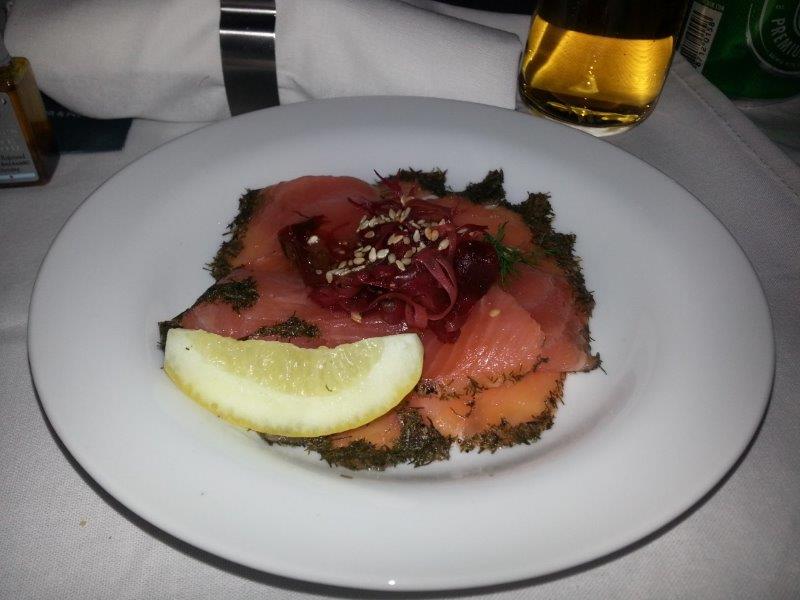 Immigration hall at Delhi. Not many people in the queue ahead of me. Luckily, this BA flight has a morning arrival – while most of the other European flights have late night arrival. Hence, not a bad time for immigration in Delhi. I was out on the land-side within 30 minutes after touch-down.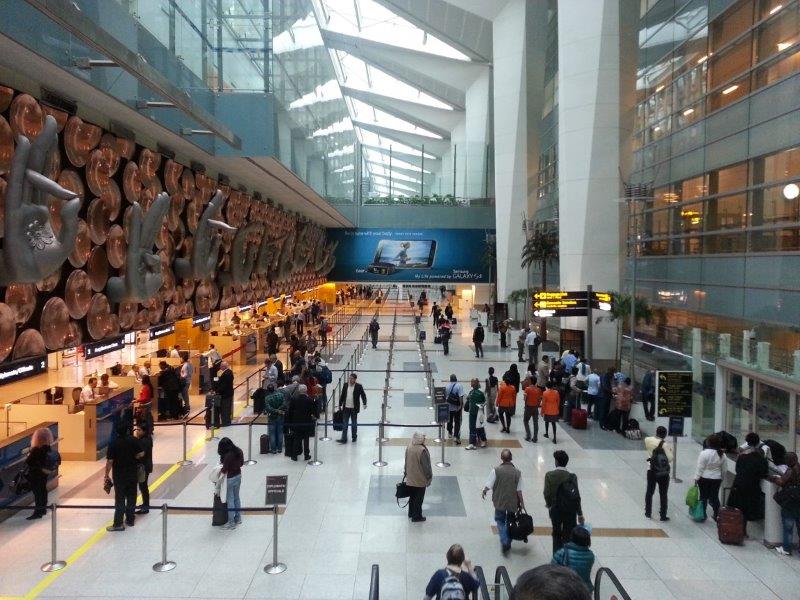 And ready to enjoy my sightseeing in Delhi… A snapshot of the Lotus Temple in Delhi.