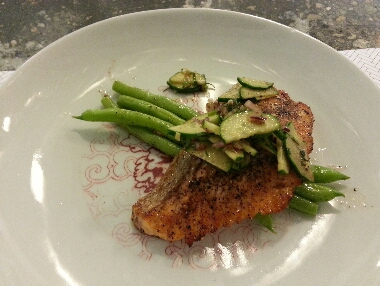 Food! That's what it is all about.
Food brings the World together. There is no better incentive to travel than food – all the fancy monuments and museums come a distant second. When I am flying long haul, the one thing that keeps me happy is the thought that I am gonna eat something special when I land. When I fly, I usually make detailed reports, along with photos, of the airplane cuisine and the same goes for the destination cuisine. My wife and I are such a foodoholics that while eating tonight's dinner we will be discussing tomorrow's menu.
My wife is Hungarian and I am Indian – intercultural exchange for us is not just a concept but a practice. And given our feelings about food, and the fact that we both love to cook, experiment with different cuisines and most importantly eat good food has brought us together.
Hopefully, at Culture Guru I can highlight the importance of food in bridging cultures by reviewing different cuisines, talking about different eating habits, etc. Also, I will be helped by my sister in law in this case, who will be writing a few guest articles about food habits, health and the general well being.