Lounge Review / Report
Recently, on my way to Casablanca with Iberia, I visited their Iberia VIP lounge in Brussels Airport. As per Iberia website, the information about the lounge is
Timetable:


06:00 a.m. – 09:00 p.m.

Location:


Terminal A. Beyond security
Once you go through the airport security, the lounge is around 5-10 minutes walk in the Schengen terminal. The following signpost guides you to the lounge.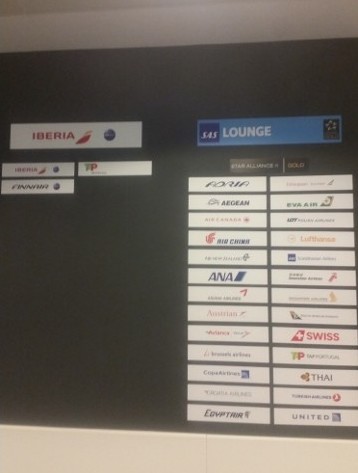 Information about other lounges at the Airport is here.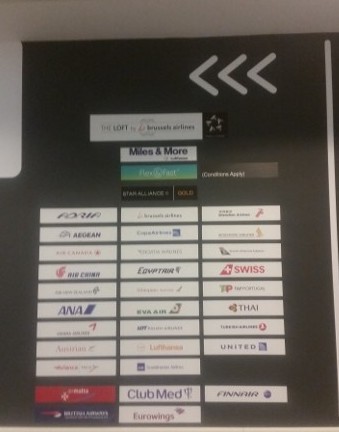 Lounge check-in
The check-in agent was very friendly and welcomed me to the lounge. I was on an economy ticket with an AA Platinum (Oneworld Sapphire) card. At entry I was given the wifi code, after I asked for one.
Set-up
The lounge is essentially a big room with place for around 50-70 or so people. But I would say anything more than 30 people can make the lounge seem crowded and loud. At the corner there is a business center, with a few PC's available.
I was there in the afternoon, for a Iberia flight to Madrid departing at 1535, and the lounge was quite empty. I was there for about 1 hour and even by the time I left there were not more than 15 people in the lounge.
Food and drinks
At a corner of the lounge there was the food and drinks set-up. I actually quite liked the food – they had a fresh baguette with nice oil/cheese available. There was a fridge with soft-drinks, beer, yogurt, etc. There was a small liquor selection, with very limited availability. I noticed that a couple of bottles were already empty but not replaced.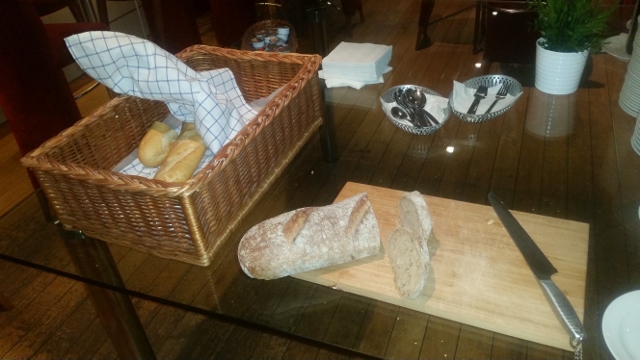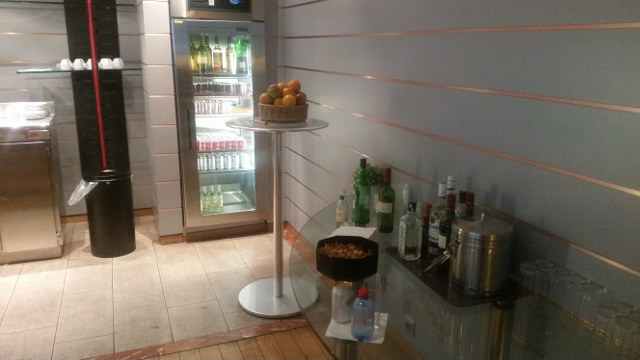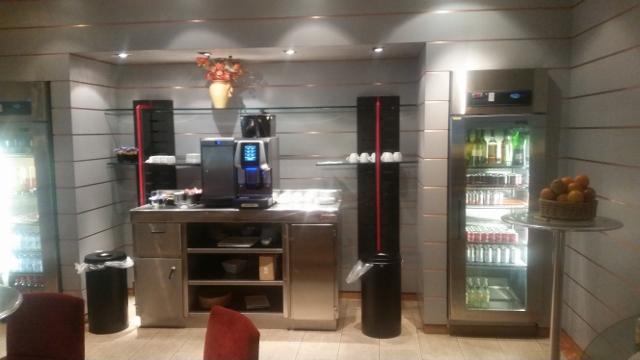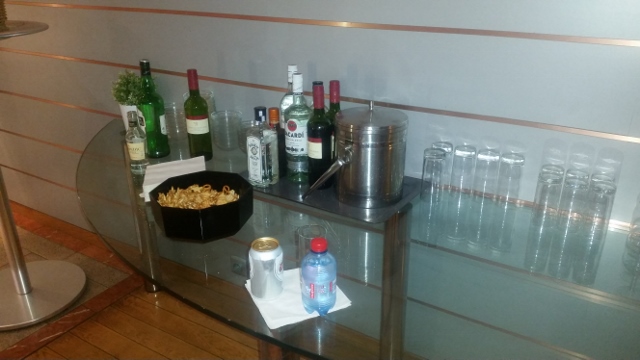 Verdict
I liked the lounge. I could relax on the nice couches, eat and drink before the flight and felt refreshed after a long train ride from the Netherlands to the Brussels Airport.