My review about the new Mumbai International Airport Terminal 2 is here.
The following review is about the GVK airport lounge in Terminal 2 at Mumbai. The new Mumbai airport is truly outstanding, and the lounge (GVK lounge) it offers for the premium passengers is nothing less. The lounge is spacious, well lit, well organized, and to top it all the service is prompt and professional.
Lounge check-in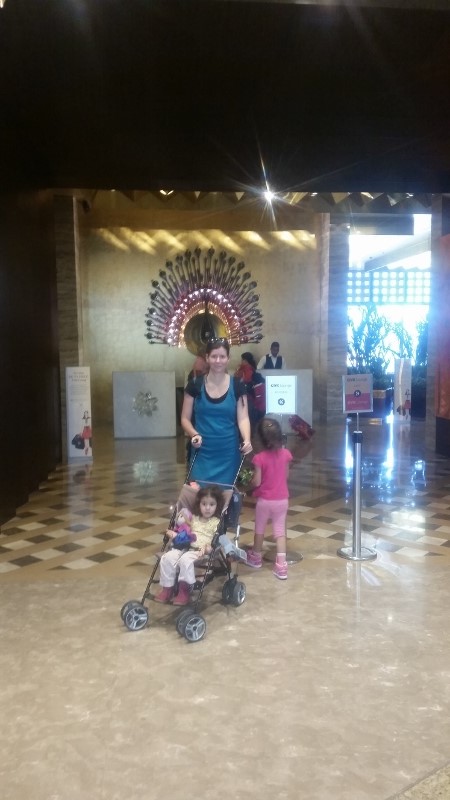 The directions to the lounge are clearly marked, and once you pass through security it is a few minutes walk to the lounge. The entrance is dominated by a beautiful colored glass/gold peacock. The checkin was efficient and friendly. The lounge gate agents welcome our family and told us about the free spa services on offer. Also, notified us that they will not be making boarding announcements.
Set-up
The lounge is set-up length-wise along the glass window. The long window is lined by nice relaxing chairs, imparting a nice apron view. Apart from the chairs along the window, the rest of the lounge is set-up in small areas – each of these areas can accommodate 3-4 groups. Such set-up offers privacy for people seeking privacy and a nice apron view for people who would like to enjoy the view. Throughout the lounge there are screens displaying boarding information.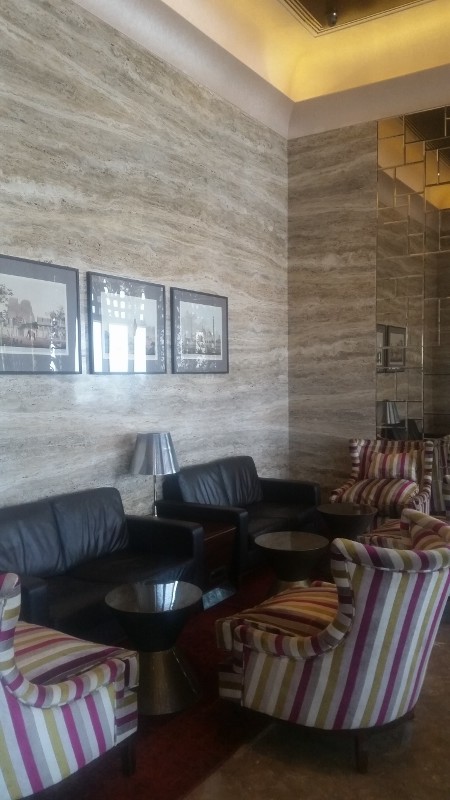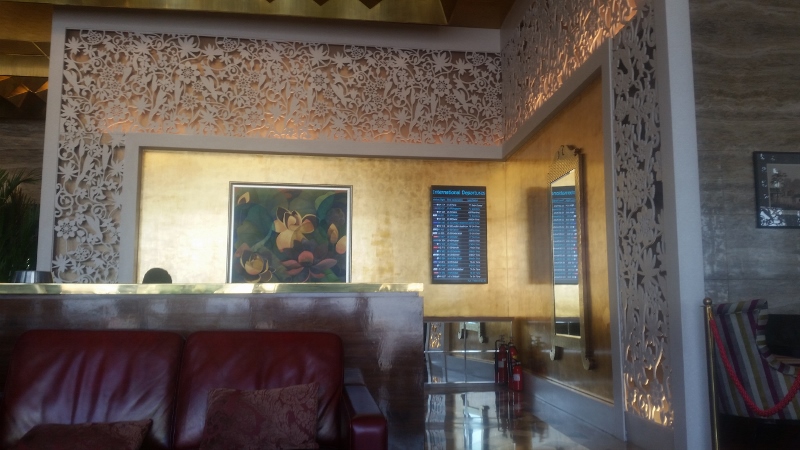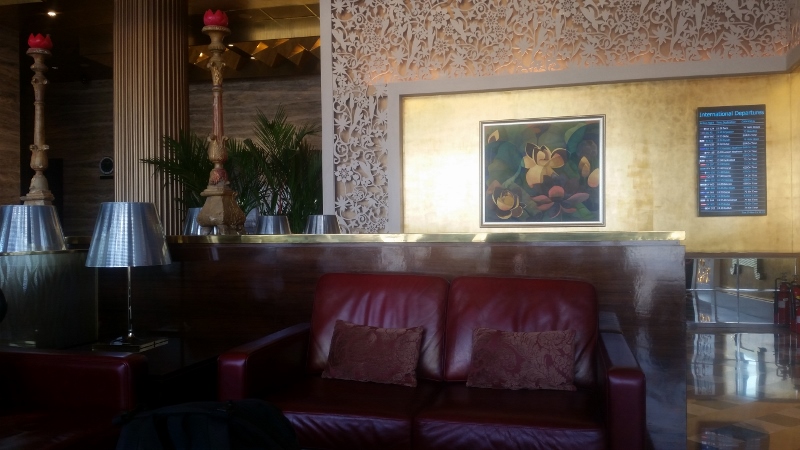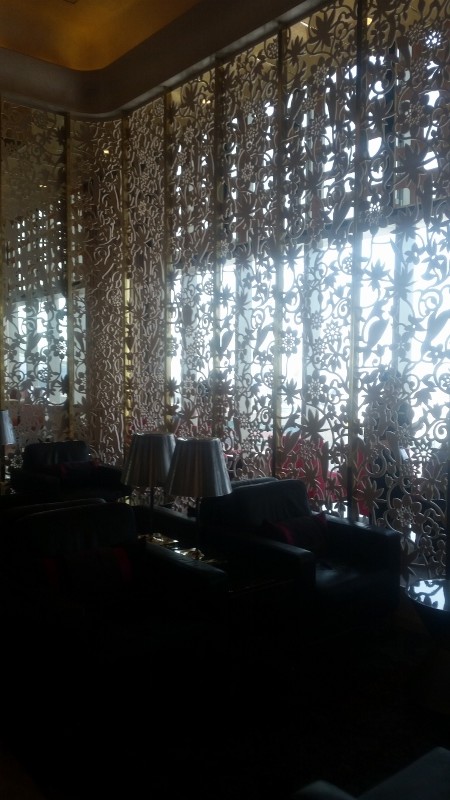 Food
The food offerings were fantastic and looked freshly prepared and nicely presented. There were Indian, Chinese and Western options. Apart from these options, there was a soup area, a live tandoor station where nan bread was freshly baked and an area for dessert and sweets.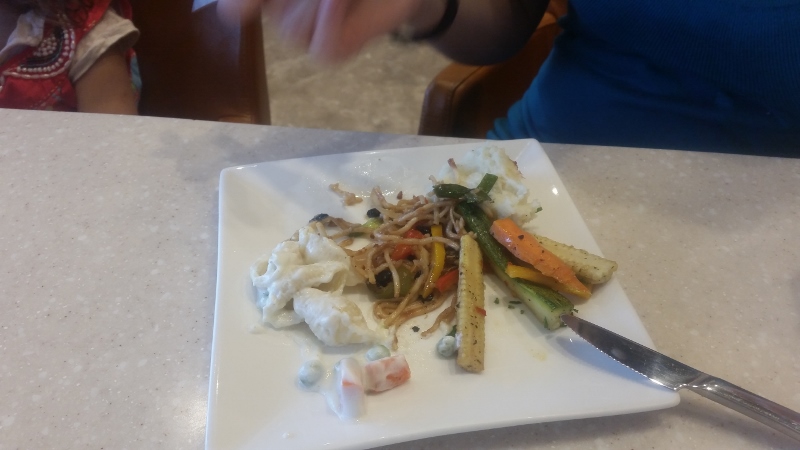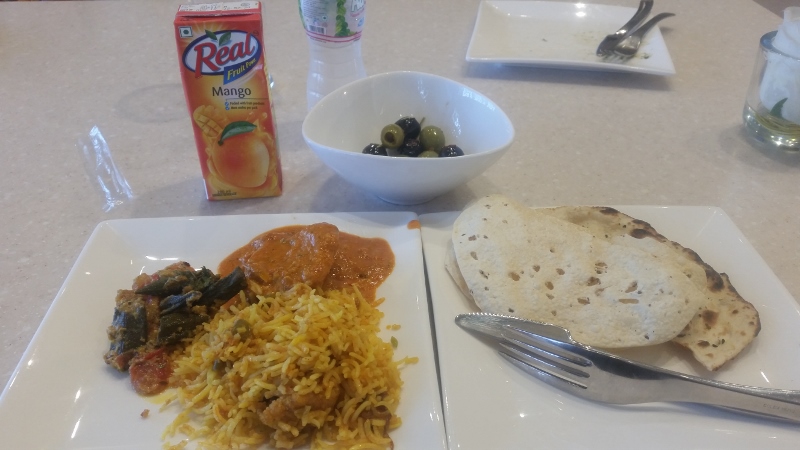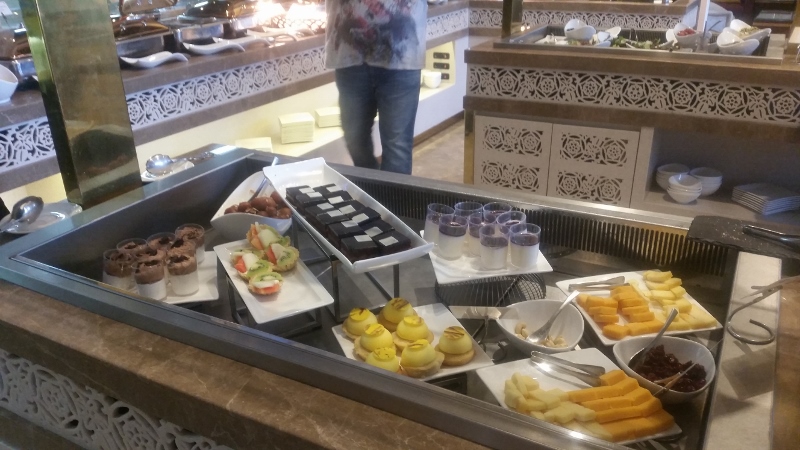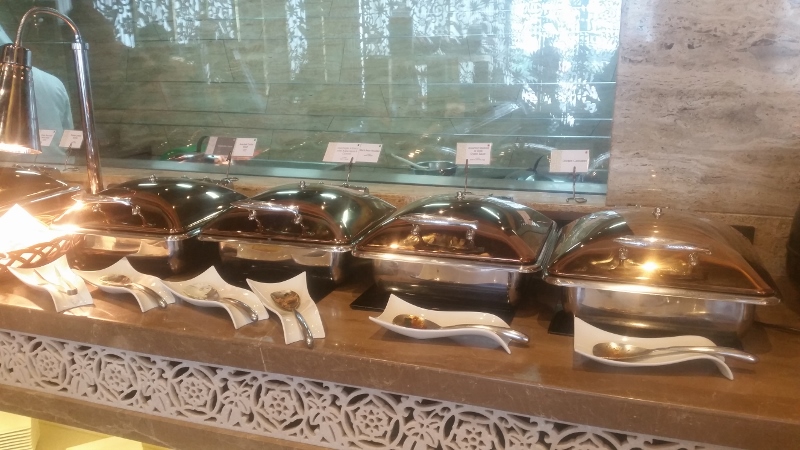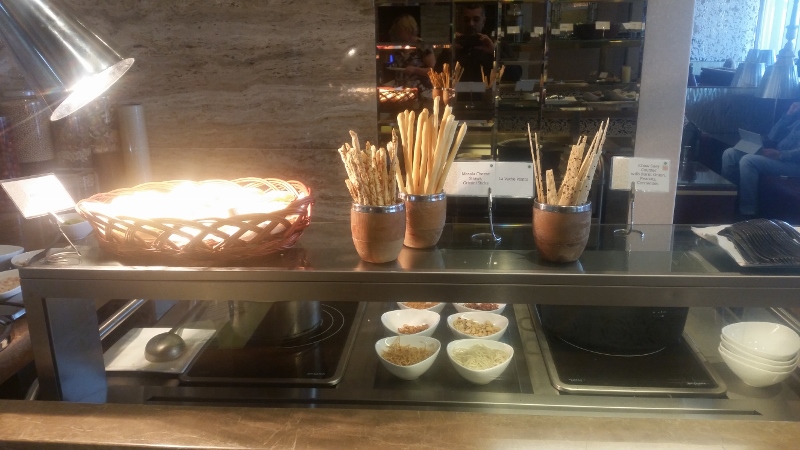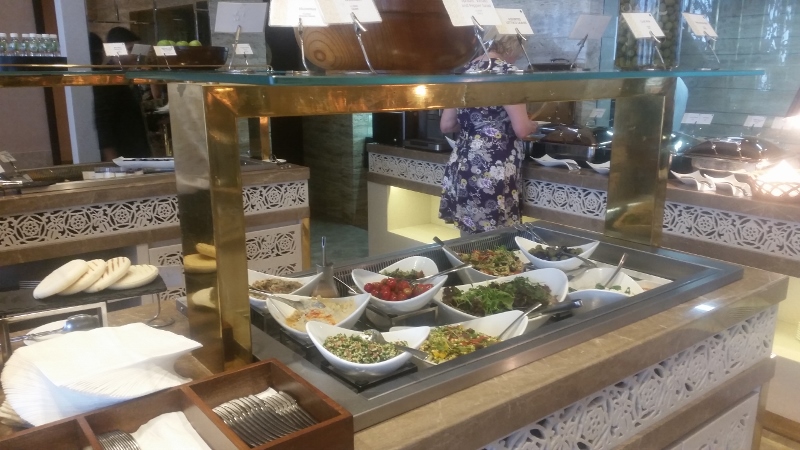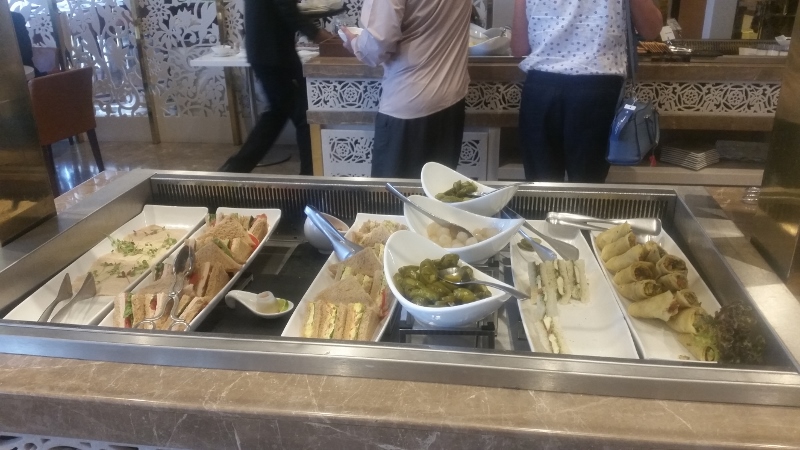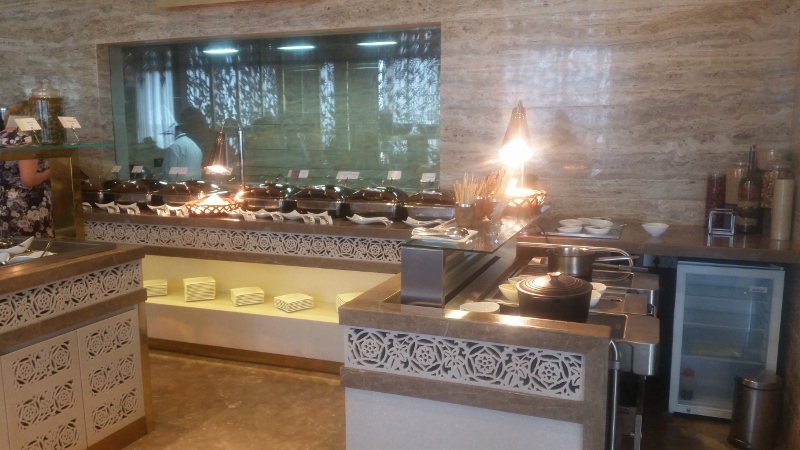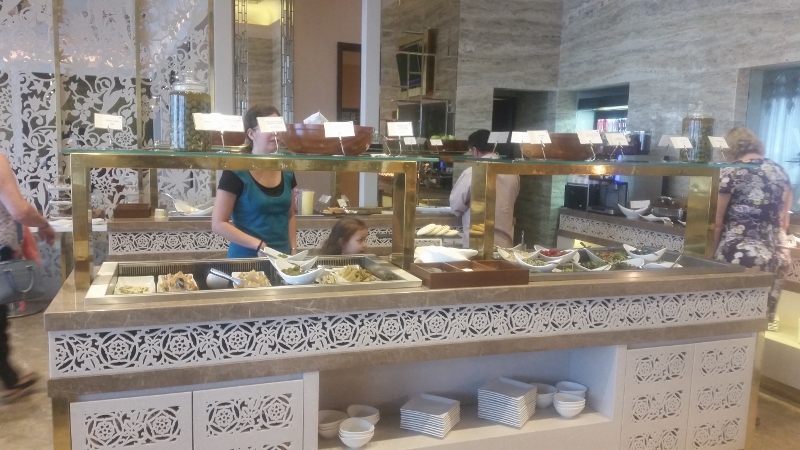 Service
Service was prompt and professional. The staff made their best to make us feel welcome. We were traveling with 2 young kids, staff interacted with the kids and checked if they can tailor any food/drinks as per the kids tastes.
Also, I saw that the staff were quite attentive in cleaning after people or refilling the drinks when required.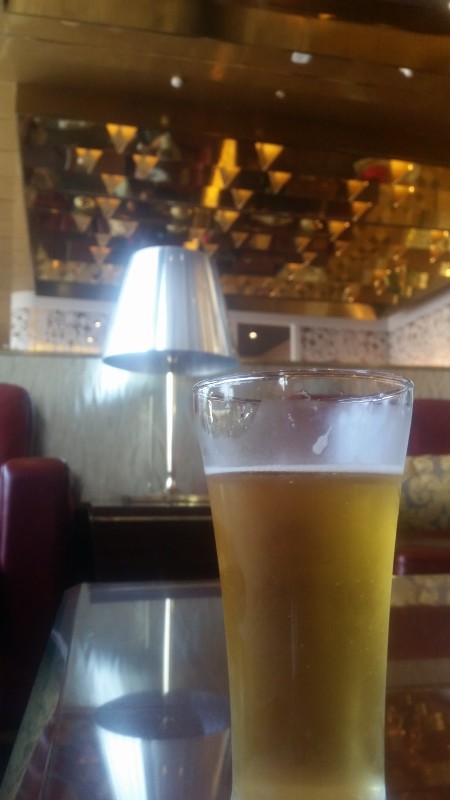 Verdict
This new airport GVK lounge is impressive. Unfortunately, I was not able to sample their spa services. That's for the next time!