Review / Report

The new Mumbai Airport – Chhatrapati Shivaji International Airport (CSIA), International Terminal (terminal 2, as it is called), was recently opened (2014). The terminal is currently being expanded to include domestic flights on one side and the international flights on the other. This should provide seamless connectivity for transit passengers in the recent future.
The new terminal is trule impressive and colorful. Until now, most of the Indian airports were way below par in terms of aesthetics, functionality, etc as compared to other top international airports around the world. However, with the launch of this new airport Mumbai has made a HUGE statement. I have been to all the top airports in the World, but never felt this impressed by any airport until now. Once I entered the Mumbai Airport, I was just WOW. From the moment I stepped in I could see the attention to detail, the impressiveness, the colorfulness, the rich history of India reflected in the airport construction and presentation.
The airport now feels like a museum and I think one can easily spend a day just roaming around, taking in the sights. I am glad that an economic powerhouse like Mumbai has made such a statement with its new airport. Many times, I see the airline/airport industry of today is going for cost cutting and bare functionality. In this age of under-achievement, it is nice to see some change and an upcoming/growing new player just as Mumbai airport breaking the norms and raising the bar for everyone.
Check-in and terminal
At Mumbai airport, most of the top airlines, such as Jet and BA offer curb-side service for its premium passengers. What it means is that once you get out of the car there assistance available with your luggage and checkin. As I was flying business with BA, there was a BA agent available who checked my name in the Club World list and offered assistance with my luggage. Someone accompanied me to a checkin area. For premium passenger there is a personalised checkin areas. Where you can sit, while someone checks you in and takes your checked luggage away. It is a fantastic service. As I was traveling with my wife and 2 kids, we could just relax while the checkin process took place. The agents were very friendly, in fact one of them was playing with our 2 daughters and offered them a chocolate (of course, after our approval).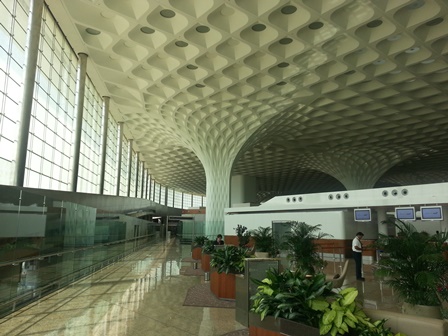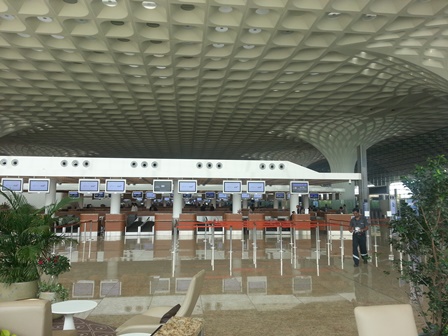 Art collection – Museum Jaya He

The airport has amazing art collection, reflecting the rich history of India – both traditional as well as contemporary. The airport calls it the Jaya He, museum. With a tag line – Discover the soul of a timeless nation!
You can visit the website of this museum to see what is on offer. Even the website is nicely done.
I was left spellbound to see such a wonderful collection. The museum honors, most of the things from Bollywood to historic Indian kings, and presents the history, life and sports of ancient and modern India.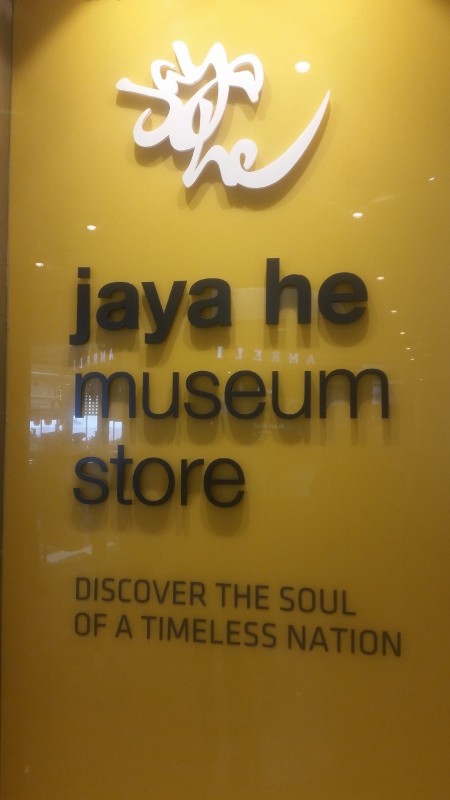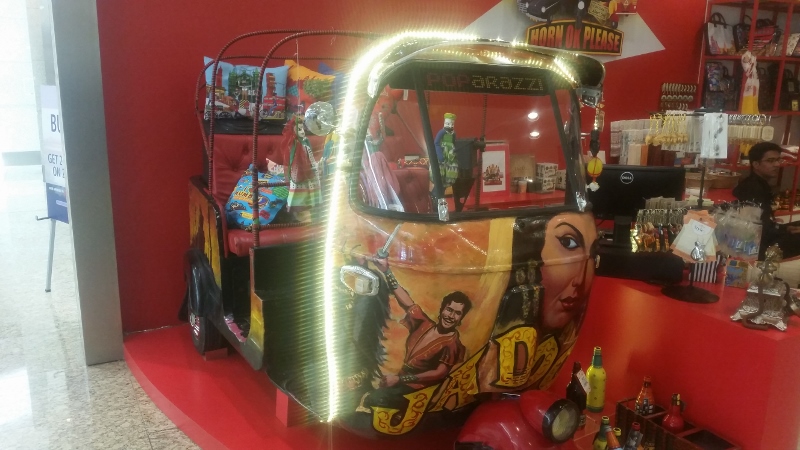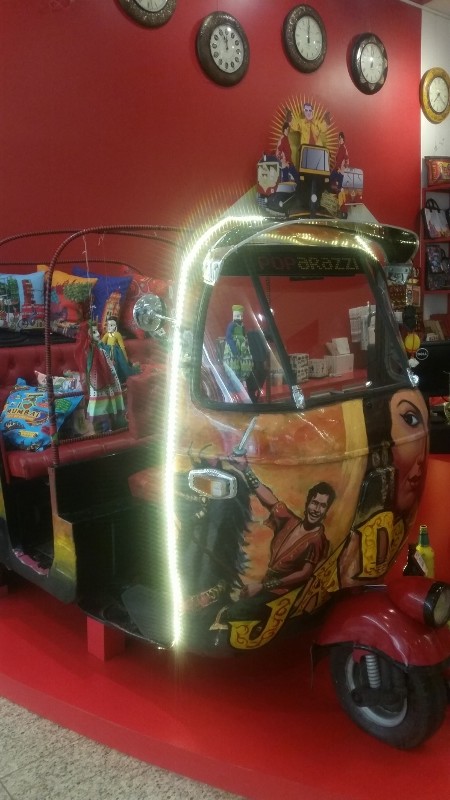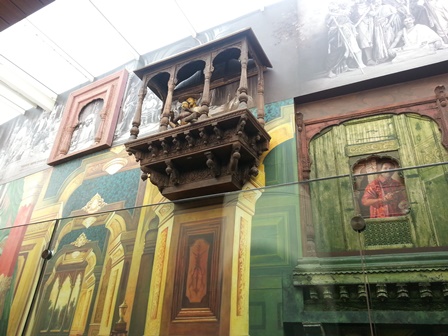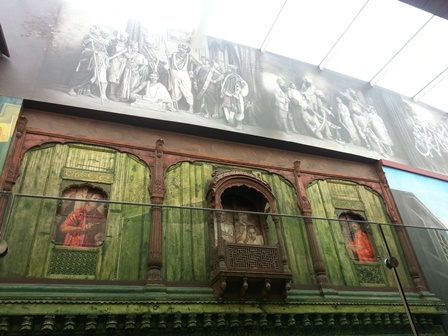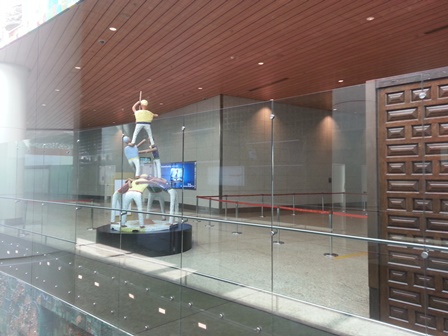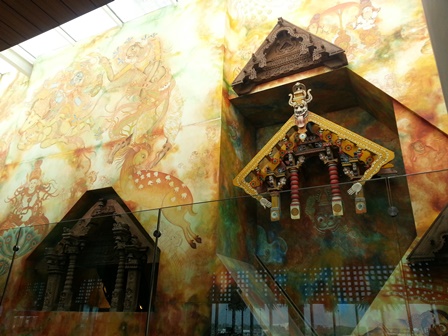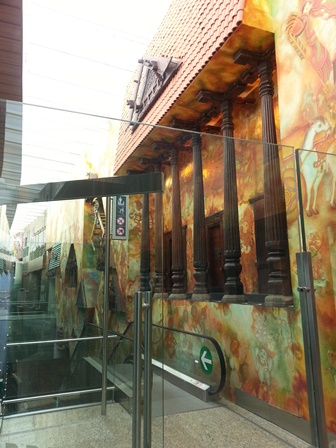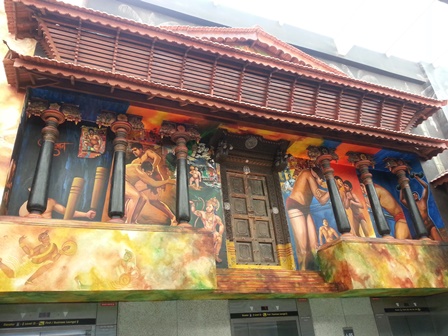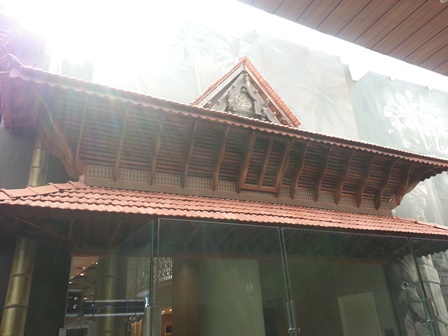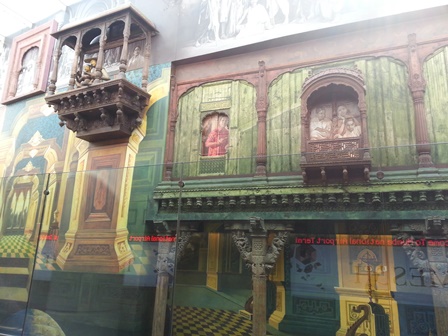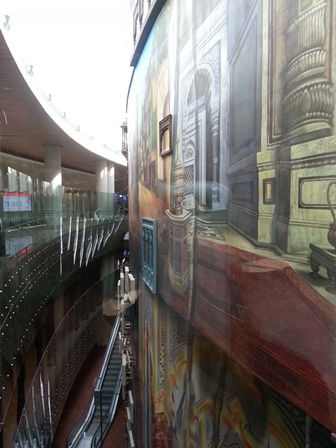 Air side – terminal
The air-side of the terminal has nice restaurants to grab a bite before your flight. I had an invitation for the new business lounge. Loved the food offerings there. I will leave one photo teaser here and cover the lounge in another review (Mumbai Airport GVK Lounge at T2 review could be found here)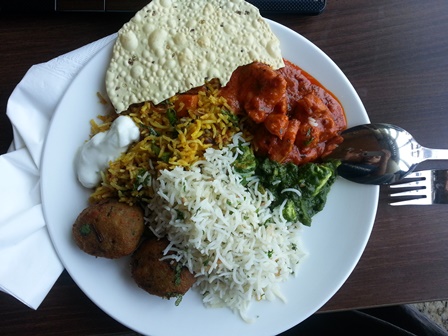 The air-side seems spacious with nice seats for passengers and nice ambiance to make their stay enjoyable.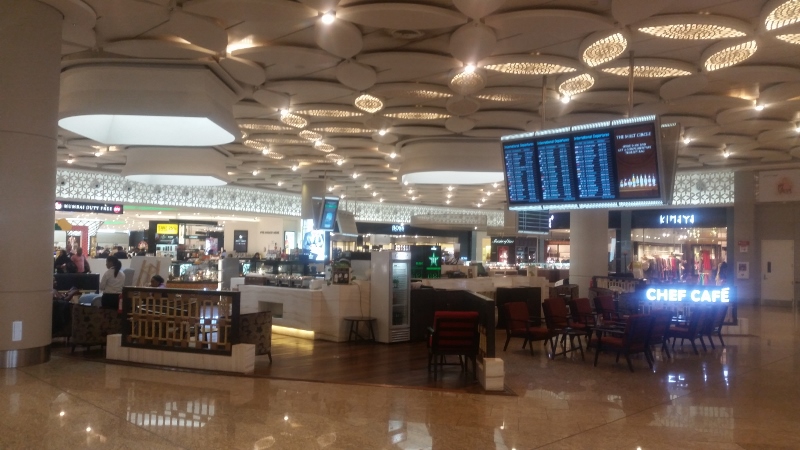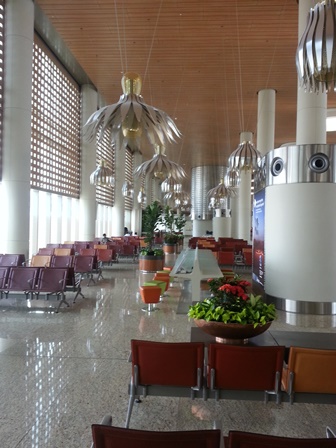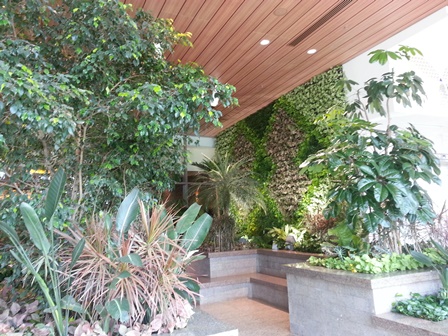 Verdict
This airport has just blowed me away. It is truly special. Hopefully, once the domestic connections are brought up in the expanded terminal 2 many international tourists can make Mumbai as their transit airport of choice.