Flight review:
Finnair in Economy Comfort
Flight number: AY 57
Equipment: A350
Origin: HEL (17:20)
Destination: PVG (07:10)
Flown: July 2016
Cabin occupancy: 70%
Helsinki Airport experience:
Please read my report on the Helsinki airport and Finnair Premium lounge here.
At the gate
The boarding was quite organized their was a premium/elite passengers line. As I was an American Airlines (Oneworld) Elite, I quickly sneaked in and was on my way to board. It was a wonderful evening in Helsinki – the sky was nice and bright, and I could take nice photos of the A350 that was supposed to take us to Shanghai.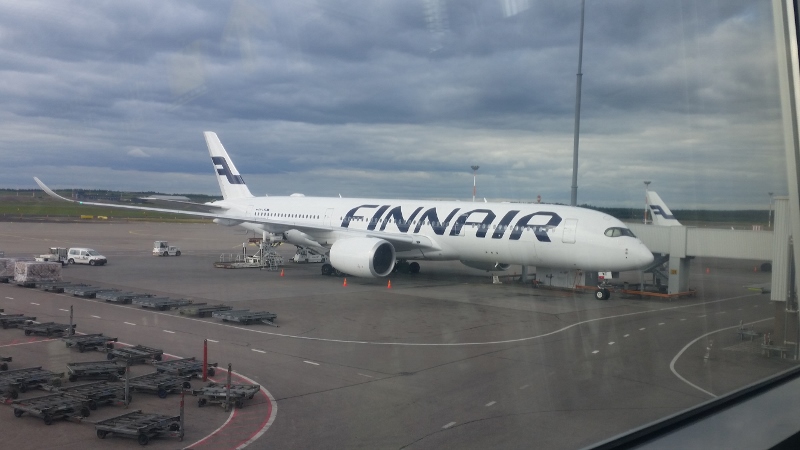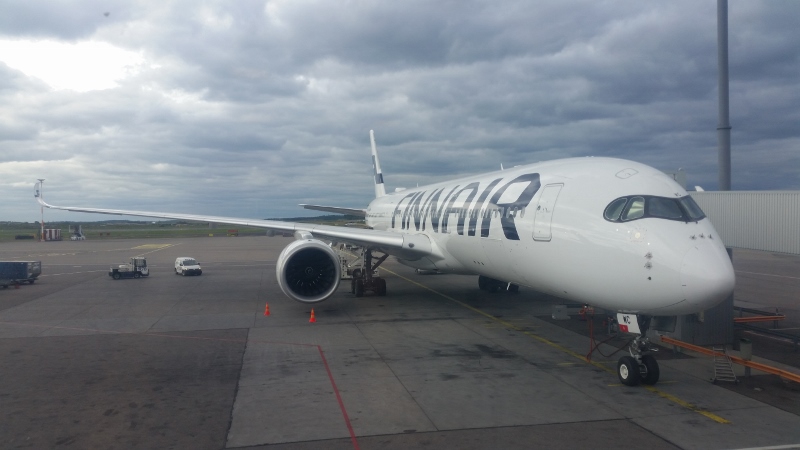 Right in front of our boarding gate I saw GoSleep pods (in front of gate 36). It looked like a nice little cabin – for people with a long Helsinki stopover it is a wonderful way to relax.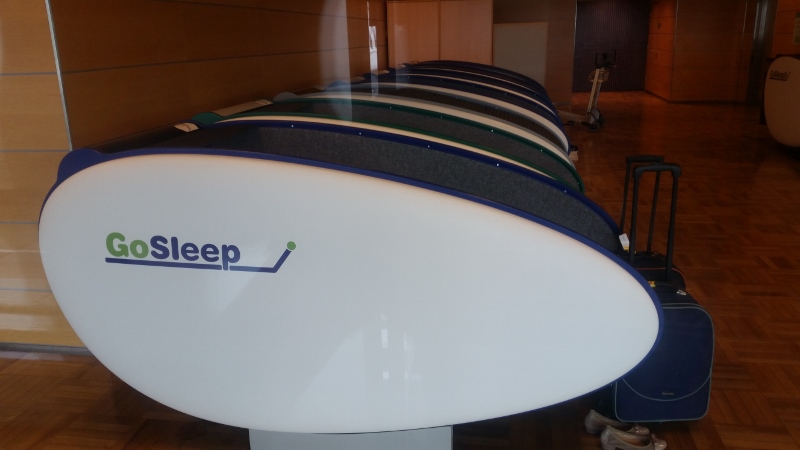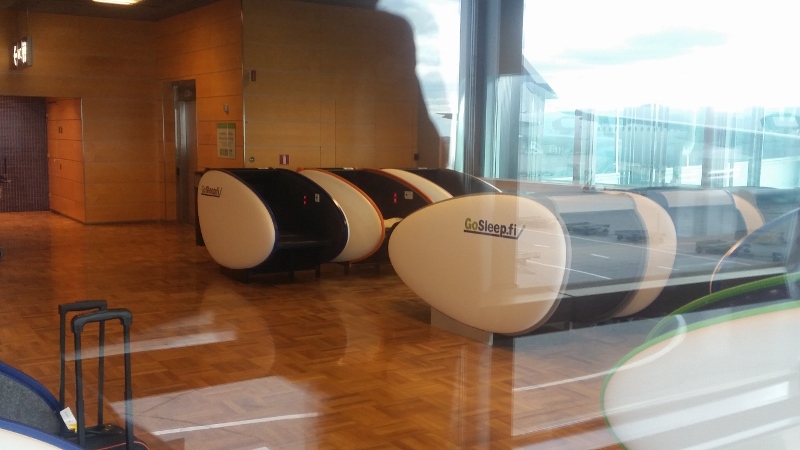 It was my first flight on the A350 and I was quite excited to board and check the layout. Luckily as an AA elite I could sit in the Economy comfort section. I read that economy comfort on Finnair get better drink selection, more legroom and a nice amenity kit with noise-cancellation headphones. Not bad for an economy ticket. My AA elite saved me around 100$ for the return in economy comfort, which otherwise I would have have to pay.
According to Finnair.com, their economy comfort
Our new Economy Comfort seating option in the front section of the Economy Class cabin makes your intercontinental travel even more pleasurable.
8–13 cm (3–5 inches) more legroom
Noise-cancelling headphones to enjoy during your flight
Personal amenity kit including a sleeping mask, earplugs, socks, toothbrush and toothpaste encased in a small cotton bag with a classic Marimekko pattern
Boarding and exit among the first customers
Cabin impressions
The economy comfort is a nice enhancement over the economy class. I found the seats to be quite spacious and given that this was a new plane the cabin looked beautiful.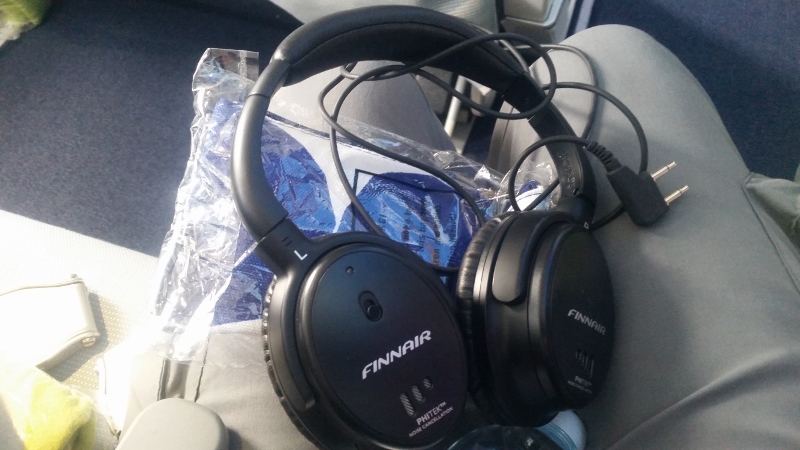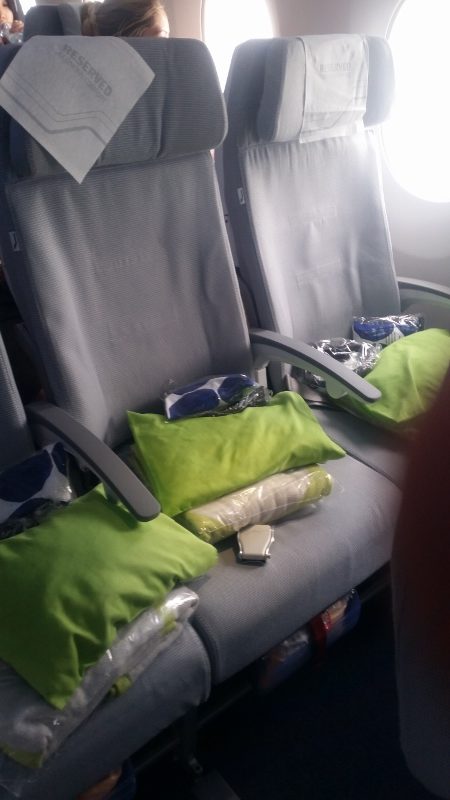 Fortunately for me I had no neighbors. Thus I had 3 seats for myself. I had a better and longer bed than in business class. was a fantastic sleeping and flying experience this way.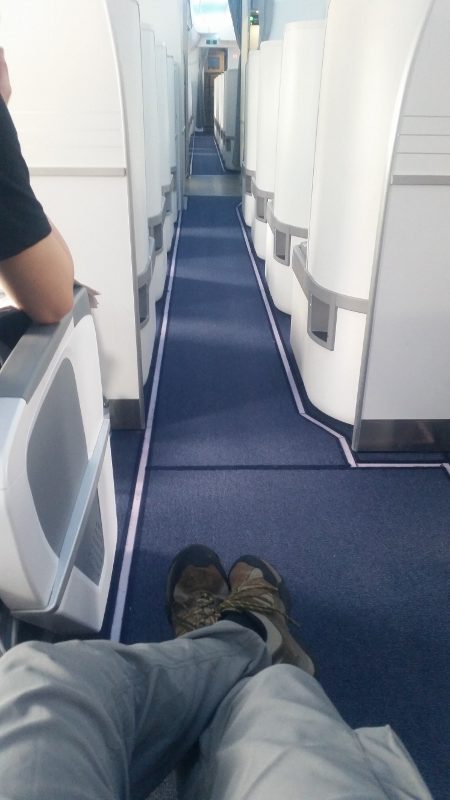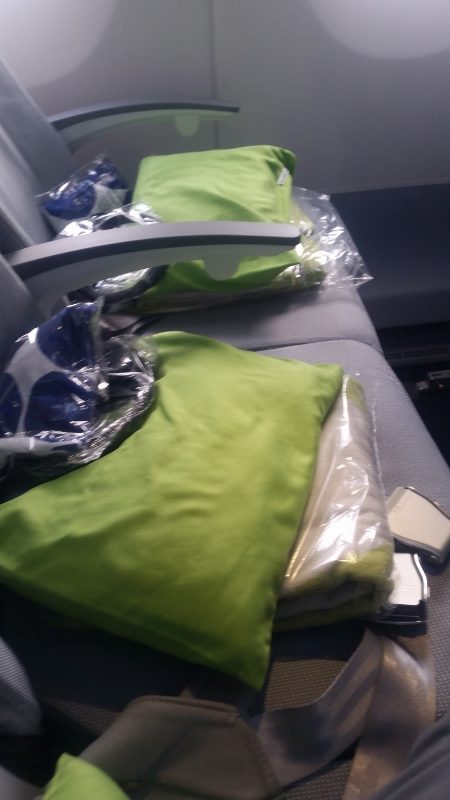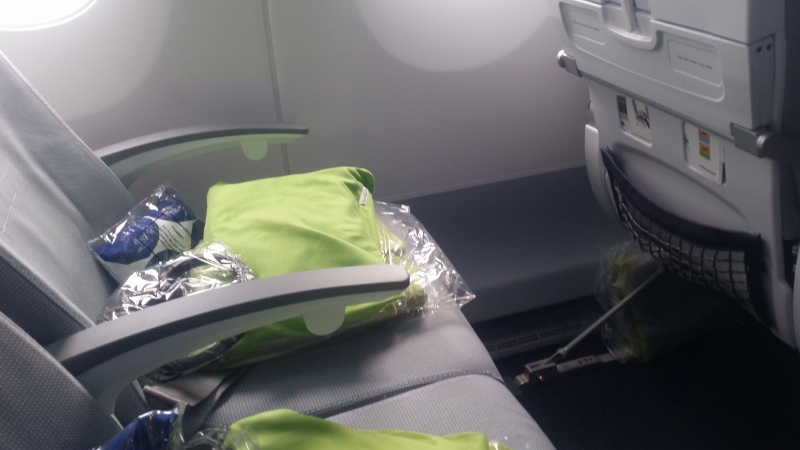 The screen size and entertainment on the A350 is top notch.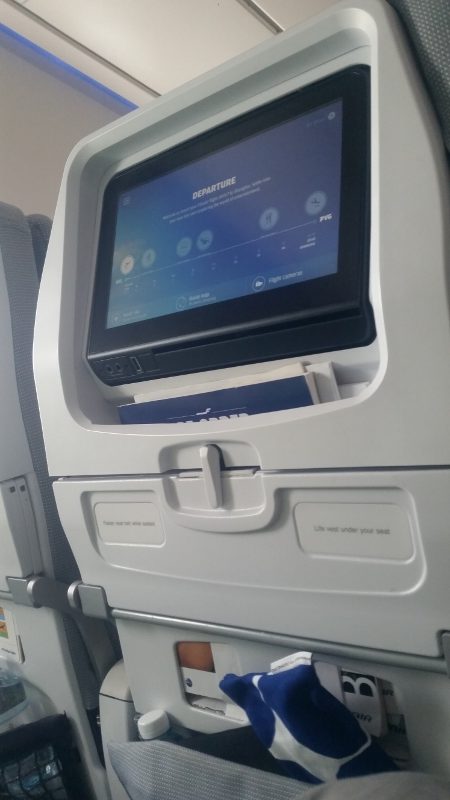 Food
The food and drinks were quite tasty, and although I ate a lot in the lounge before boarding I still ate my share. Unfortunately, I did not take a photo before starting to eat.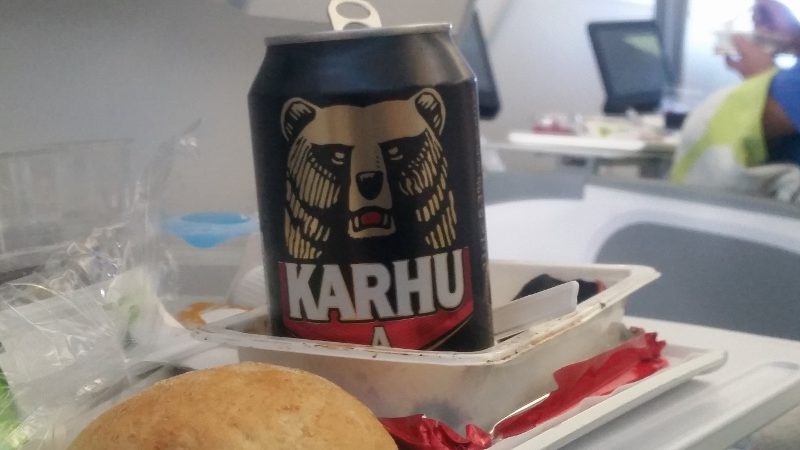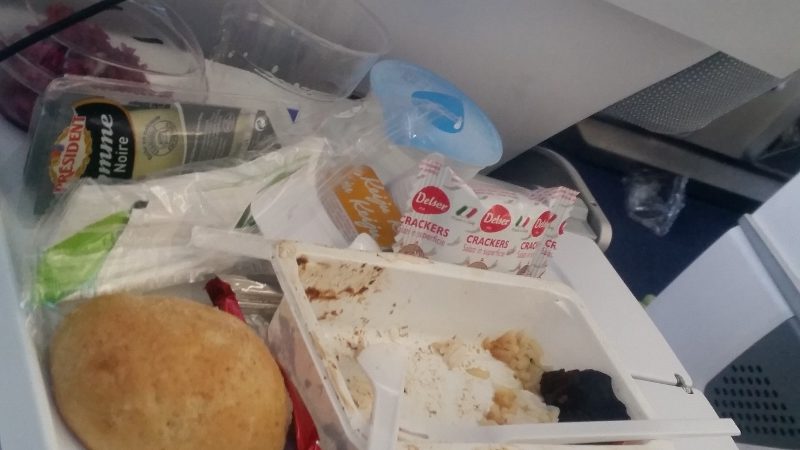 Before landing in Shanghai.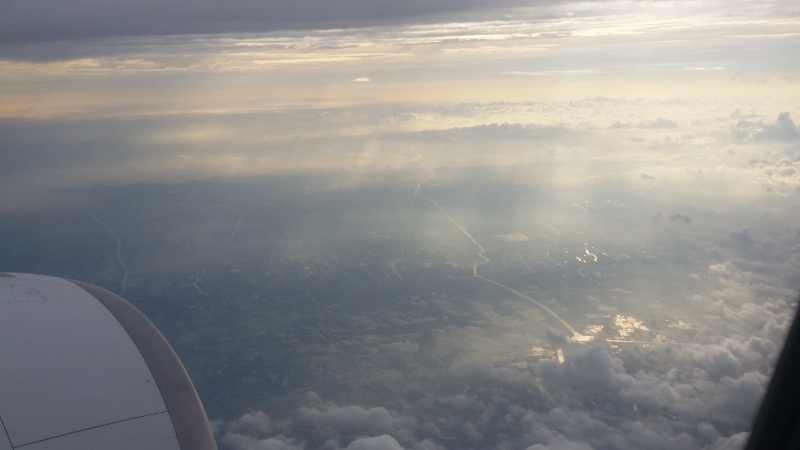 After landing we were waiting to exit, and I could take photos of the business class seats. They looked quite nicely arranged, with access to aisle for each seat. Here are some photos of the business cabin.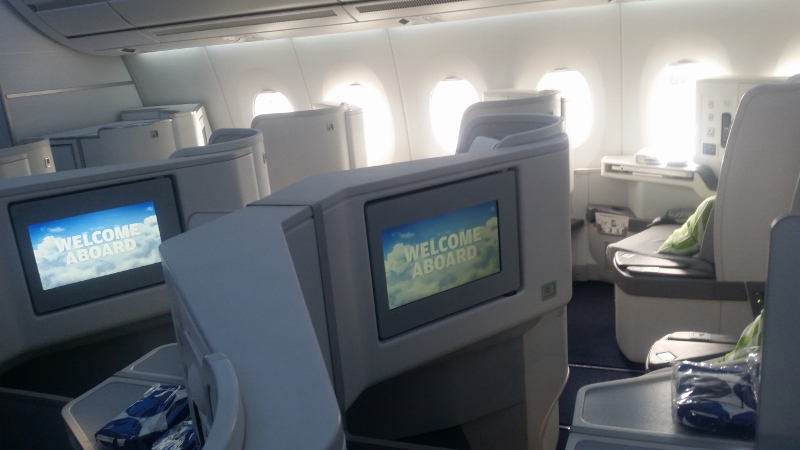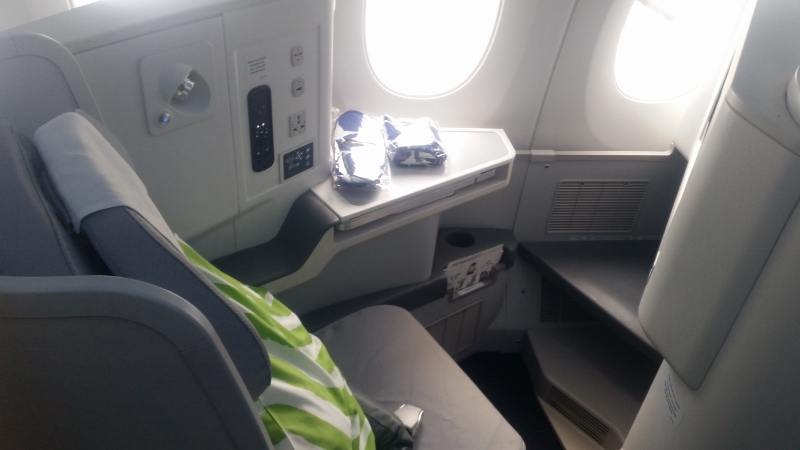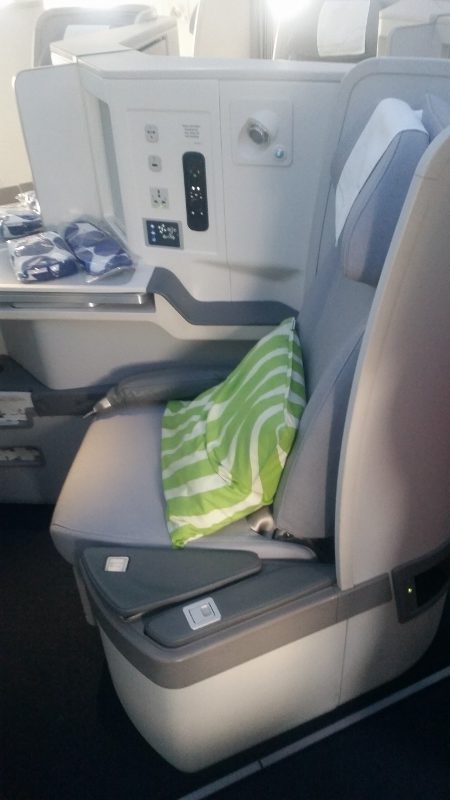 Conclusion
A wonderful flight. Finnair in Economy Comfort is top notch. More legspace – good food and drinks, quite a relaxing experience. On arrival we got a remote gate…and we were bussed to the terminal.