Vietjet Air in Economy class
Flight number: VJ 322
Equipment: A321
Origin: PQC (11:45)
Destination: SGN (12:45)
Flown: Feb 2018
Cabin occupancy: 100%
We had booked this flight a mere 2 weeks before our trip and still got a pretty good deal. There were 3 flights leaving Phu Quoc for Ho Chi Minh city around the same time, and Vietjet was the cheapest and half the price of the next option. I do not know how other flights afford to be so expensive, however judging by the queue for the Jetstar flight I am sure that too was completely full.
We checked in 1 bag and for this short flight there was additional 7$ charge. Not bad at all. The checkin agent was friendly and all together a nice experience with Vietjet.
The boarding was quite orderly and we were quickly bussed to our plane.
Out plane waiting on the tarmac for us.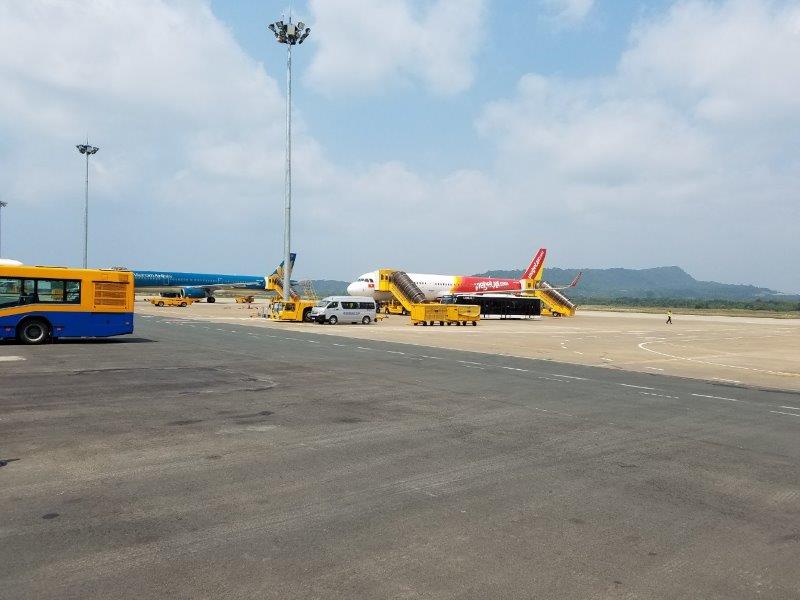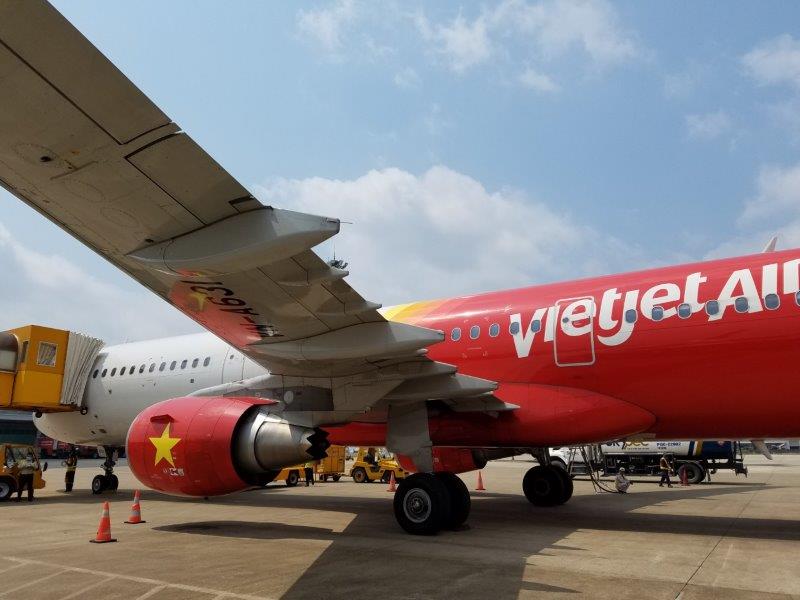 The plane was clean and looked almost new.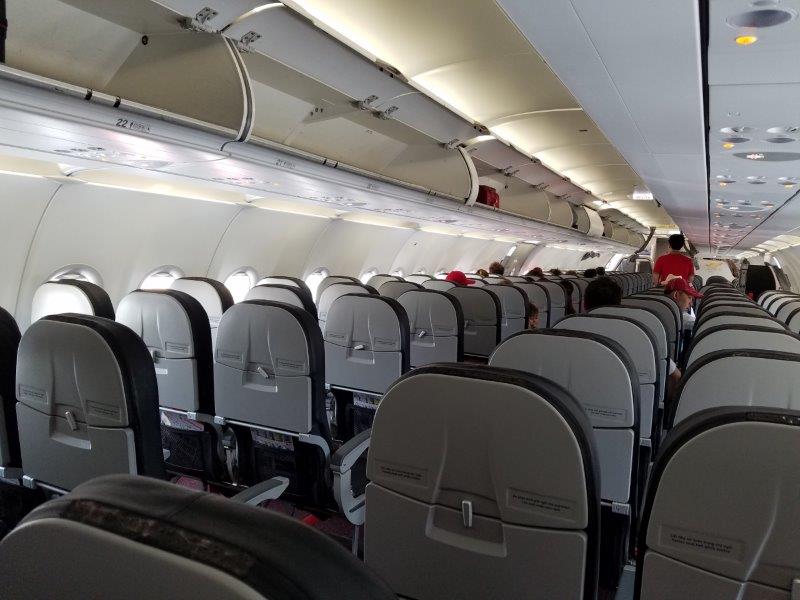 Decent legroom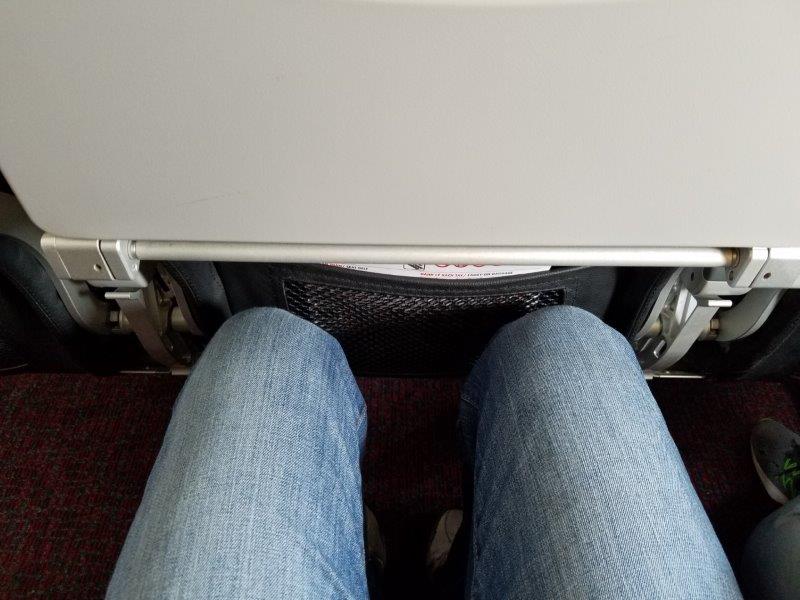 Decent snacks on the menu.