Athens airport being the hub for Aegean they offer a large lounge at this airport. However, the lounge is crowded and the facilities pale in comparison to the Lufthansa lounge next doors. Both lounges are located right next to each other. While Lufthansa is a smaller lounge, Aegean is a large lounge – but quite crowded.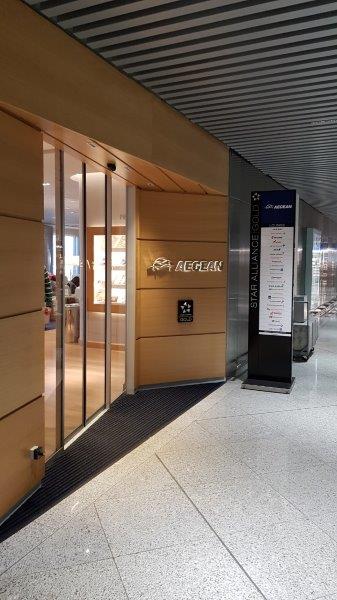 Lounge impressions – its a large lounge and not much personality.
We were there around noon and there was almost no place to sit. However, fortunately we found these 2 sofas in the corner. Others were occupied as some people were sleeping there. Later the lounge emptied out and were more places available.
The food options are decent, but not upto par with the Lufthansa lounge next door. A notch below – both in terms of food and drinks
My favorite were these round bottles, with freshly squeezed juices – we had both mango and strawberry and both were quite tasty.