British Airways and Iberia offer their own lounges at Brussels – Iberia is on the Schengen side while BA is at the non-schengen side. The BA lounge is located at Pier B. It is quite a nice lounge, with decent seating and dining options.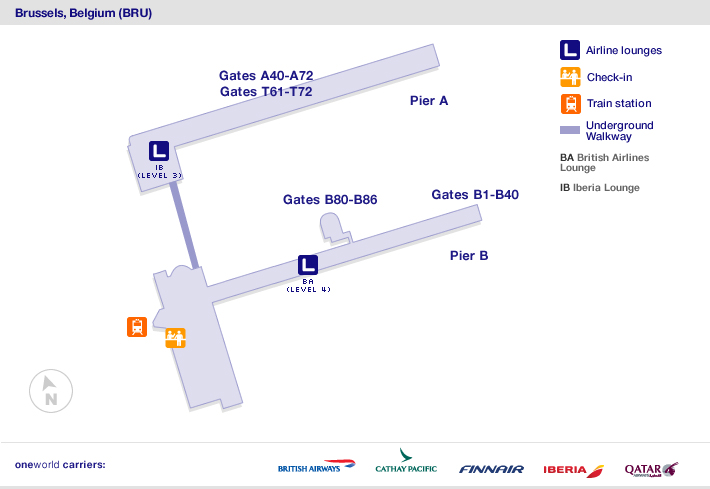 Follow the signs to the lounge and you will find the lounge right behind the Starbucks and next to the Diamond lounge.
The BA lounge is available to all the Oneworld elite passengers as well as Delta Airlines passengers.
Its a decent sized lounge, which is set up as a long rectangle. On one side you have nice couches to relax, while on the other side you have floor to ceiling windows that allow fresh daylight in. I took one of the window spots and was happy with the apron view.
There are plenty of dining chairs and tables around.
I was there late in the afternoon and there were a couple of warm food options, along with cold cuts and salads. There were a few beer options – including Stella, Leffe and Guiness.
This is a decent Oneworld lounge option at Brussels, and in terms of food options a bit better than the BA lounge at AMS (my home airport).