Turkish Airlines in Business class
Flight number: TK 1958
Equipment: A330
Origin: AMS (14:40)
Destination: IST (19:00)
Flown: Sept 2019
Cabin occupancy: 25%
I was quite excited about my upcoming trip to Mexico, where I was going to fly the new Turkish 787 business product. I took a half day from work and headed to AMS. In recent times, I have noticed that Schiphol is getting more and more busier and a little chaotic. In the last few years, traffic at Schiphol has increased tremendously and it is finding it difficult to accommodate the increasing amount of people. Fortunately, the Turkish check in was not that busy, and the business section just had a person in front of me. I quickly dropped my bag and headed to the gate.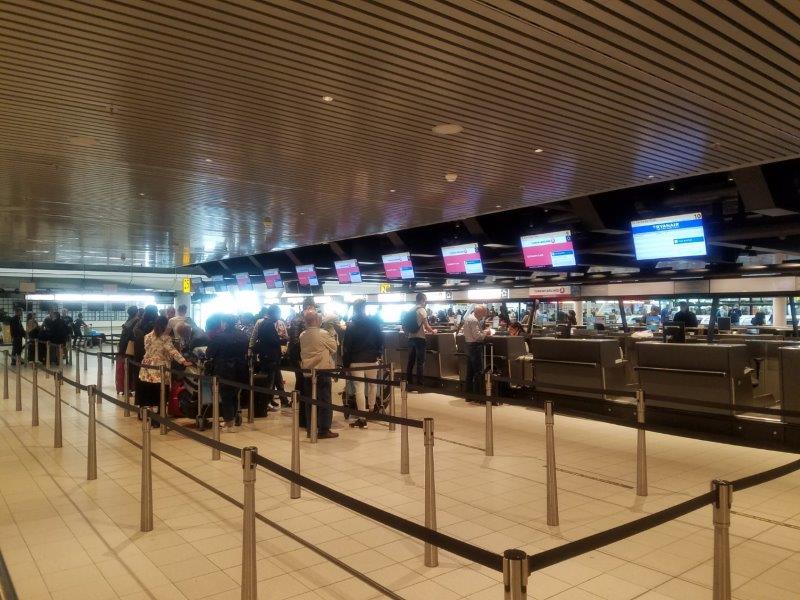 Our flight today was a A330 with angled business class seats. For a short European hop, it is quite a luxury to have a flat seat, with ample amount of legroom. In this aspect, TK really sets itself apart from other EU airlines such as KLM and LH with economy seats for their business product. The cabin was clean and welcoming, and given that the occupancy was just 25% we all had more than enough space for us.
We were handed headphones and TK has a large screen and a lot of movie/tvseries options to keep you busy on such a short flight. There are power/USB options and plenty of storage space for each passenger
Immediately after take off the flight attendant came around to introduce herself and handed out the menu. I asked her to recommend a main course and she suggested the Sea Bass, which was absolutely fantastic!
The meal service started a few minutes after take off. I was very glad I took the FA's suggestion – I loved the oven baked sea bass. It was baked with veggies and in garlic butter sauce. Absolutely exquisite.
Out flight was on time and Turkish had connecting gate information on the screens. I could quickly check the gate for my flight to Cancun, which too was on time.