Flight report: BOA airlines (Boliviana de Aviación) in economy
Flight number: Z8 311
Equipment: Embraer 190
Origin: UYU (20:30)
Destination: LPB (21:20)
Flown: February 2020
Cabin occupancy: 100%
After our 3 day tour of the Salt flats (Salar de Uyuni) and the national parks we were back at the Uyuni airport for our flight to La Paz. This late evening flight is perfect to take you back to La Paz after the trip as there is no need to spend a night in Uyuni. Uyuni is quite a basic place and I dont see a reason to spend a night here as there is not much to do here.
We will start with a overview of the airport. It is a small airport and with basic facilities. Please remember – there is a departure tax of 11 BOBs before you can fly out. Although, we had checked only and had our boarding passes, we still need to buy an extra ticket showing that we had paid for the departure tax. Amaszonas did not let this known to us at any point, not when we bought the tickets and nor when we checked in online. However, I would like to say that online checkin with Amaszonas was a breeze and we could already select our seats while checking in.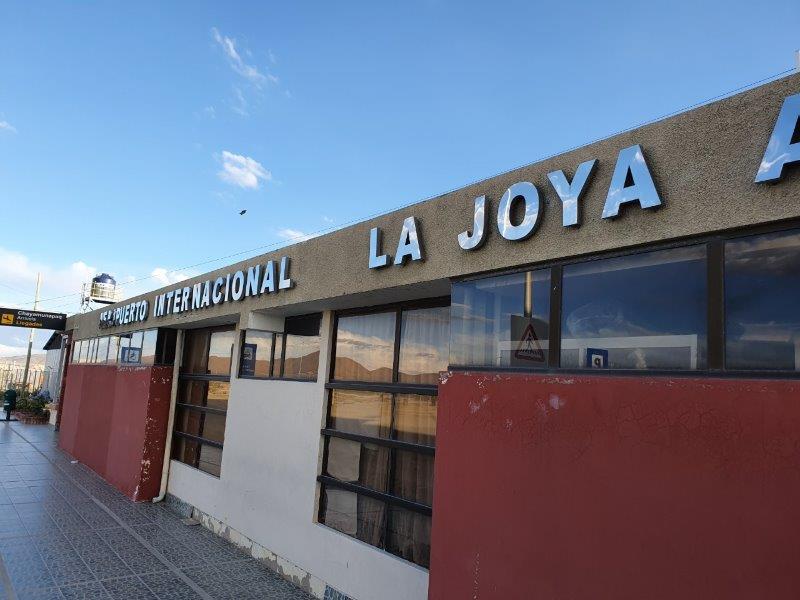 There is a large seating area on the ground floor, but I saw it got busier quickly. There is a souvenir shop, a coffee shop and restrooms downstairs.
While upstairs there is a restaurant. The food options can be seen in the photos below. I have to saw it was one of the most disappointing airport food ever. After a long 3 day tour we were quite hungry. We got the burger/fries as well as empanadas – but it was really bad. The quality as well as the taste. You would think that no one can screw the fries but at Uyuni they did manage to do that.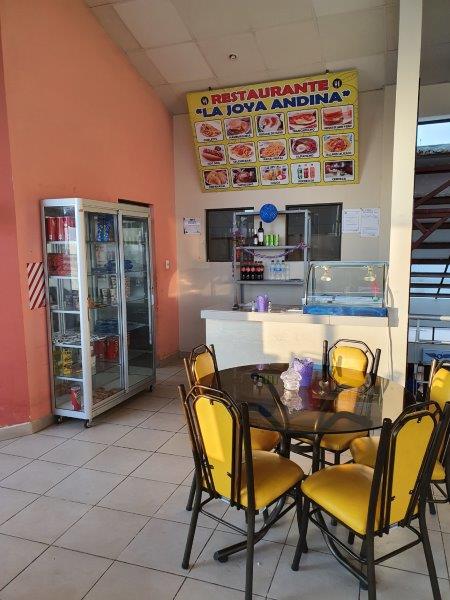 A view of the tarmac from the upstairs restaurant seating.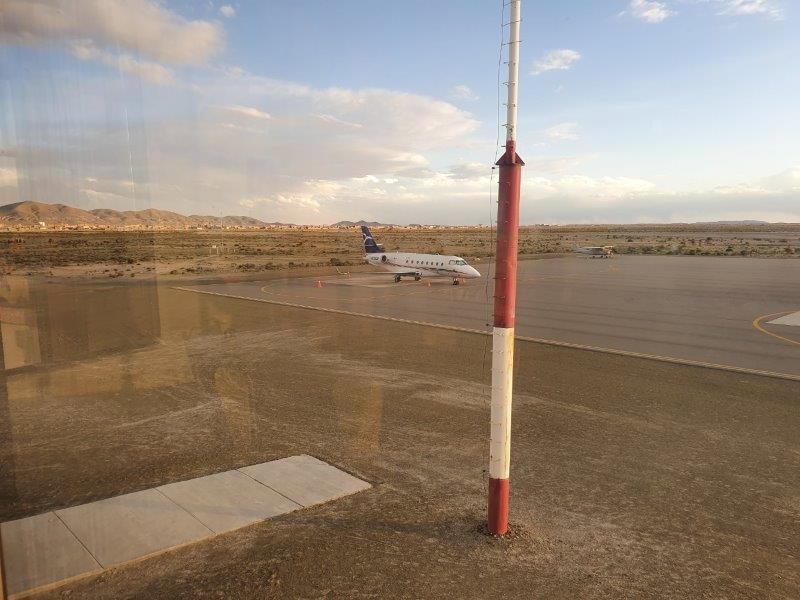 The security/pre-boarding starts an hour before the flight departure. You move from one waiting area to the another until the flight is ready to board.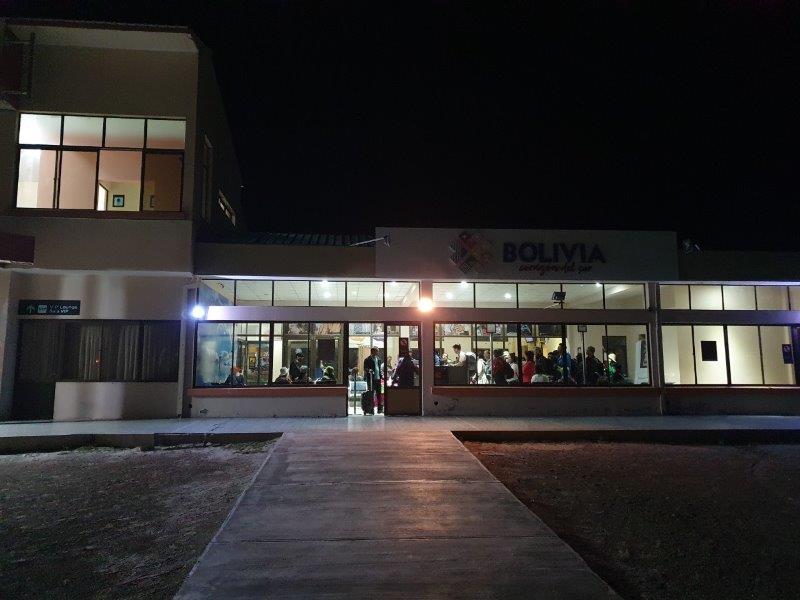 You walk to the flight and you are onboard! I like this simplicity as there is no cramming in the bus to take you to your plane.
On board the cabin was nice and clean. All the seats has inflight magazines as well as plastic bags if you feel sick. I am sure it was cleaned before we boarded. The leg room on the embraer is decent and there are 2 seats on either side.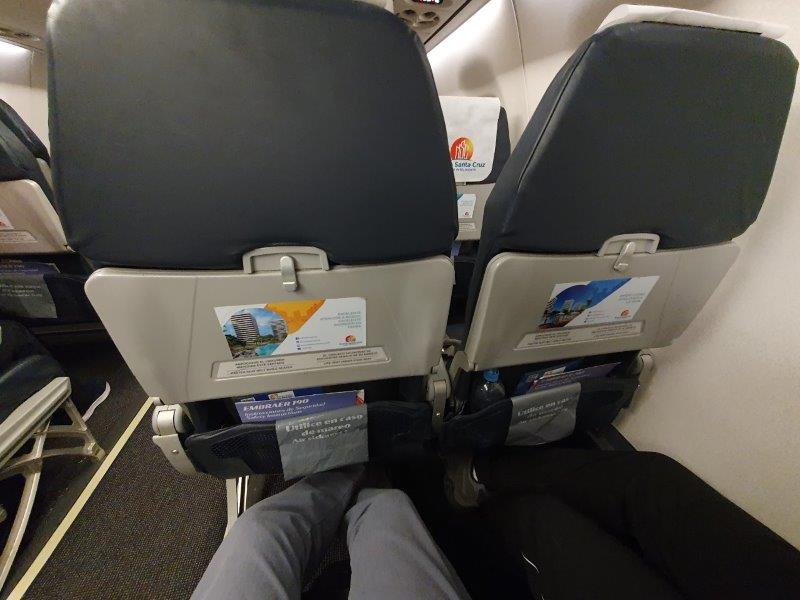 Once we took off, there was a drink round – with water, juice or soda on offer.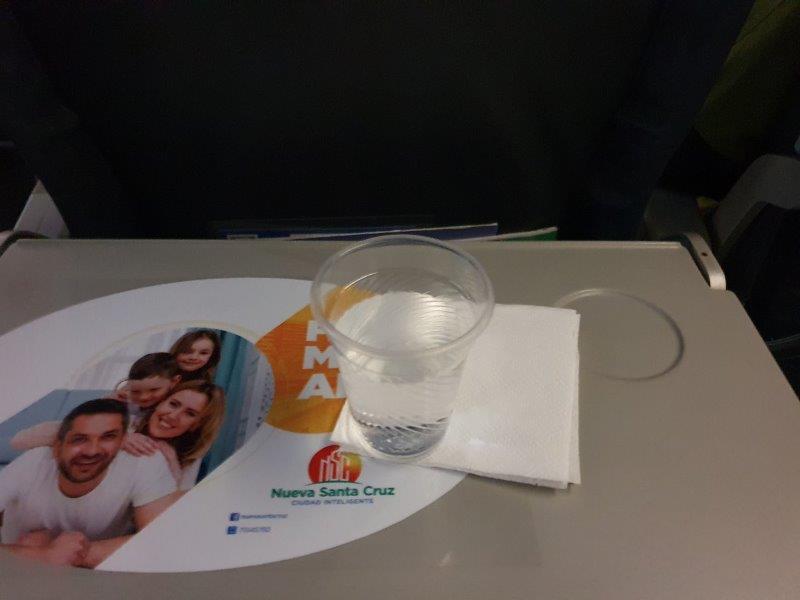 In all, a nice flight by Amaszonas. Perfect timing that brings you back to La Paz after a day(s) tour.