Flight report: Avianca in business class
Flight number: AV 244
Equipment: A330
Origin: BOG (13:00)
Destination: JFK (18:55)
Flown: February 2020
Cabin occupancy: 90%
El Dorado airport is a pleasure to be at. A pleasant airport for a short layover. After our lounge experience, we headed to the gate for our flight to New York. The GAs were just begining with priority boarding – we showed our business BPs and were on our way to the plane. Right before entering the plane there was secondary screening – just to check whether we have packed our handbags on our own and so. No problems with opening the bags and so on. We said yes, and we were onboard in no time.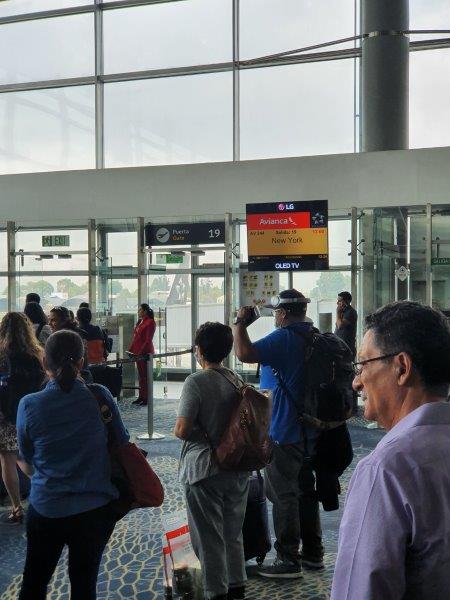 The A330 business cabin is airy and nice. I like the space around each seat. On the seats, there was a blanket/pillow wrapped in plastic + headsets + amenity kit waiting for all of us.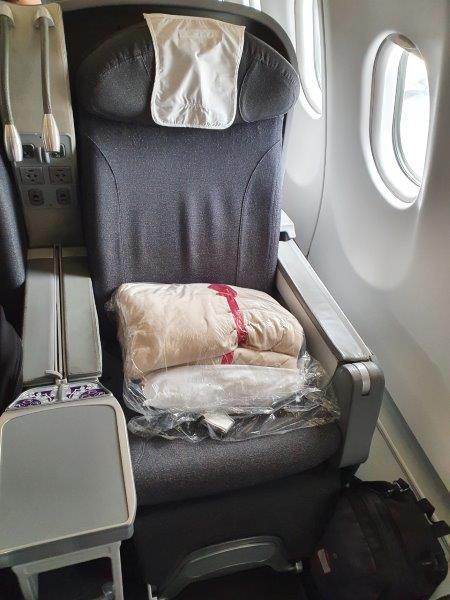 We were at the bulkhead seats and there was more than enough legroom for us. Below the arm-rest there is a small storage for mobiles/tablets, etc.
The seat becomes almost flat and is quite pleasant to relax/sleep on for a 6 hour hop to New York. Immediately after take off there was a pre-departure drinks run, alongwith nuts.
The entertainment remote is built into the arm rest. Next to your shoulders you will find multiple power and USB charging options.
There is a small privacy screen in between the 2 seats. Not super private, but better than nothing. I am sure during meals/nap time this would come handy.
The amenity kit is from Salvatore and has most of the basic necessities. I like the small pen on offer – which comes in handy to fill all the immigration/customs forms.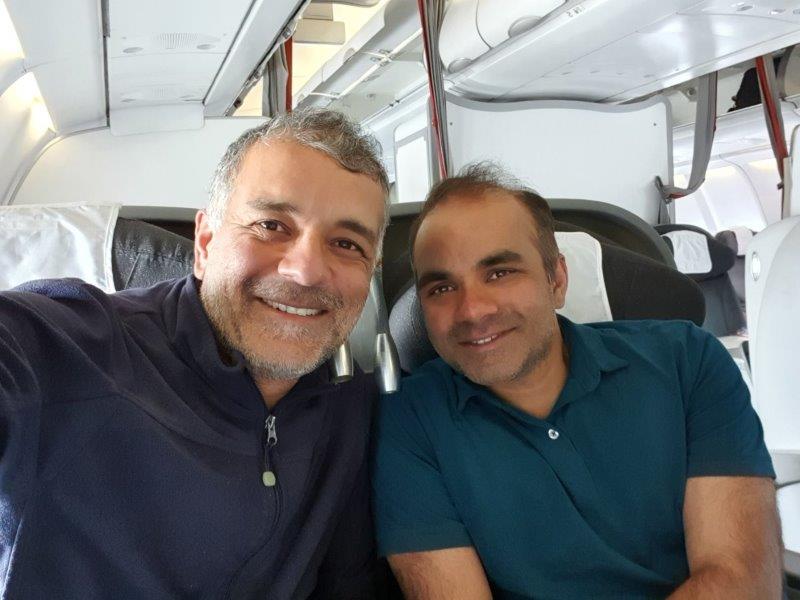 There is no menu for business class. I remember there were 2 options and I chose the steak and potatoes option. The salad and the potatoes were quite tasty but the steak was overdone and chewy.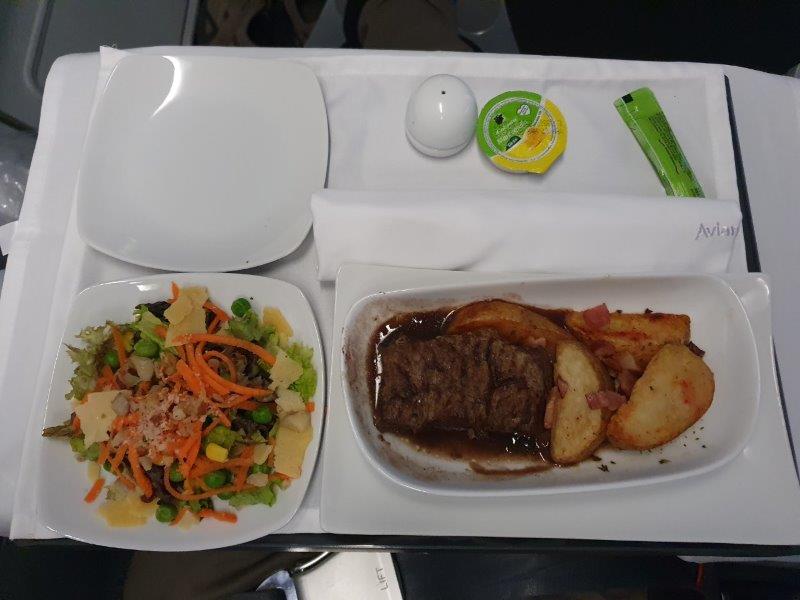 The highlight of the meal service was the cheesecake. It was spectacular.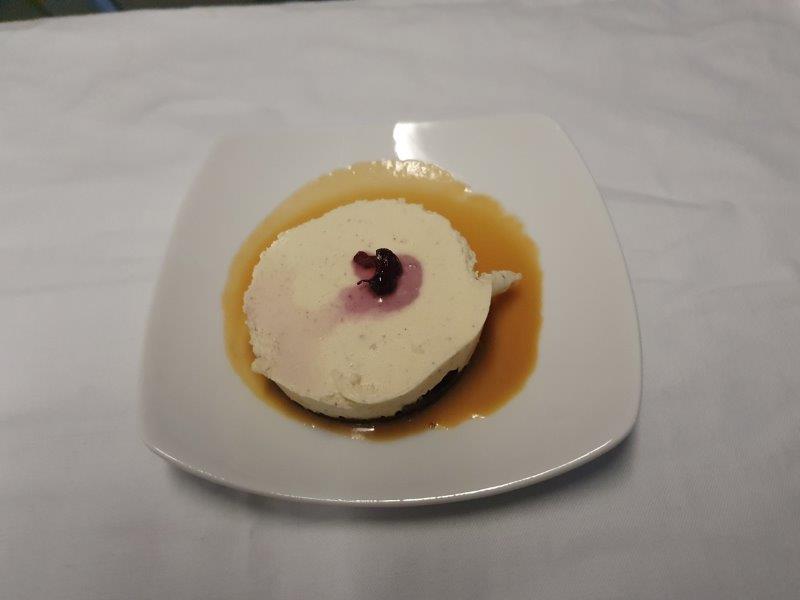 After the meal service we were asked to close our blinds and I could go in relax mode while watching a movie.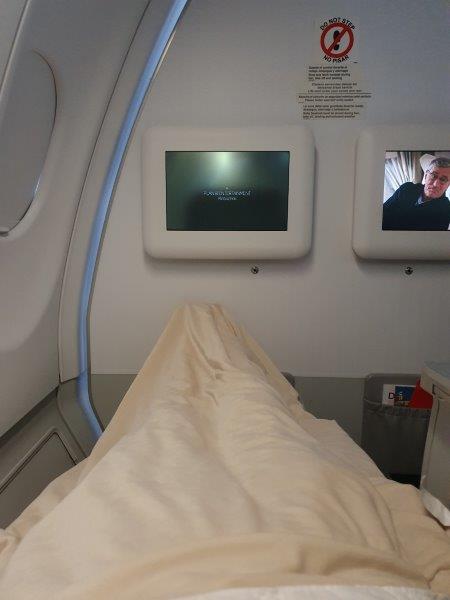 A decent flight to New York. Avianca offers a decent product. We arrived safe and sound at our destination. It is not a business product that I will go out of my way to fly.