Lufthansa has extensive lounge offerings at New York, JFK, Terminal 1. There are three types of lounges available. The basic one is the business lounge (for people flying business class), which is located on the ground floor – the one with the entrance. Then on the first floor is the Senator lounge (also the Star Gold lounge), while the first class lounge is a floor above that.
The lounges are immediately after the security. Once you are done with the security you will see the door on your left. This review is about the Senator (Star Gold) lounge.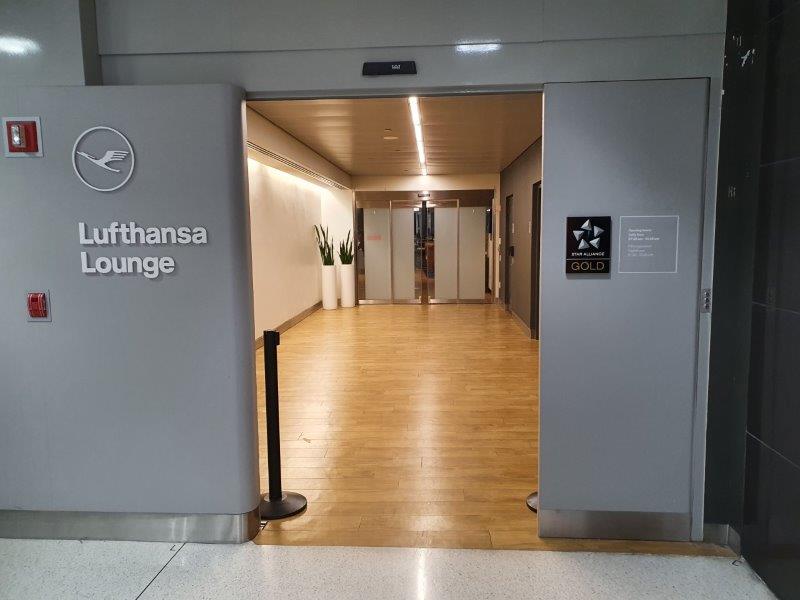 Once you enter the lounge you will see the world clocks, along with the newspaper and magazine stand – there are English and German options available.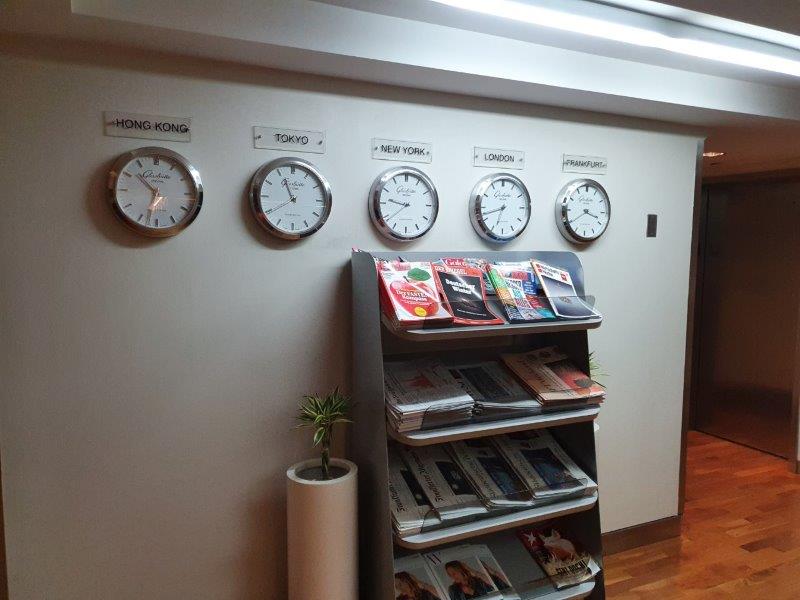 After the clocks, immediately to the right is the bar. It is quite well stock. With a couple of German beers on tap while an extensive wine and spirit selection. There is a bartender to pour a drink for you.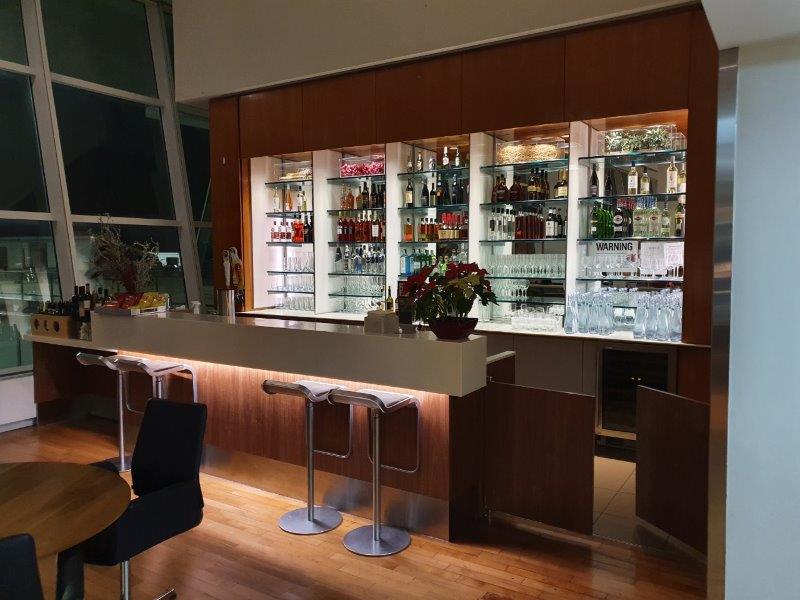 In front of the bar is the vast lounge. Which is arranged as a long rectangle. First off is the dining area along with the food options. Then a TV room with news/sports and then relaxing chairs and further seating at the end.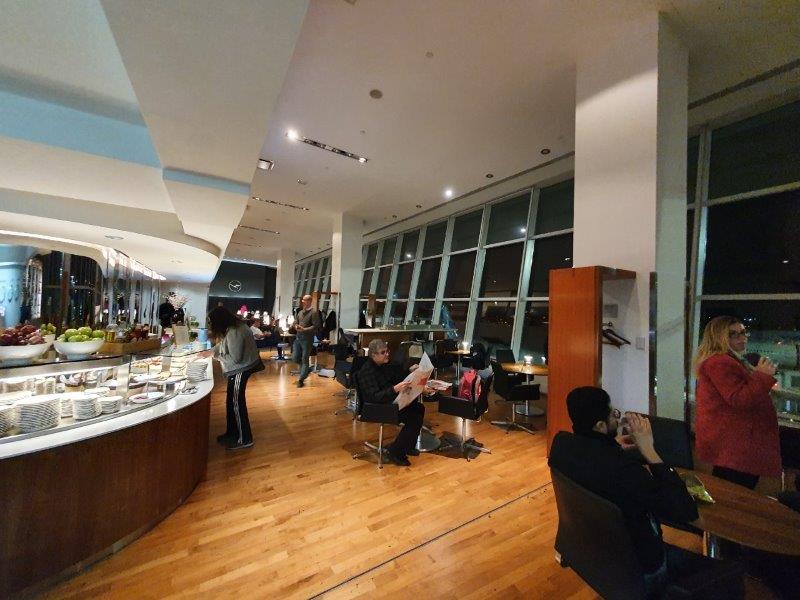 I was there for dinner time, with my Lufthansa flight departing around 22:20. There was a vast buffet set-up – with cold and warm food options.
There were some tasty salads as well as nice warm stew dishes.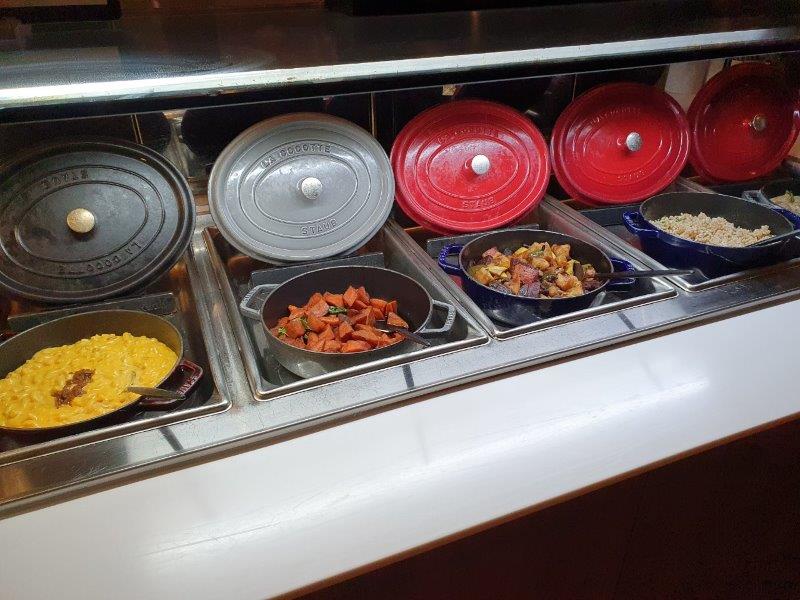 Food was very nice presented and was kept topped up. The hostess kept a very good overview and all was kept top notch.
There was a soda fountain and a coffee machine to go along.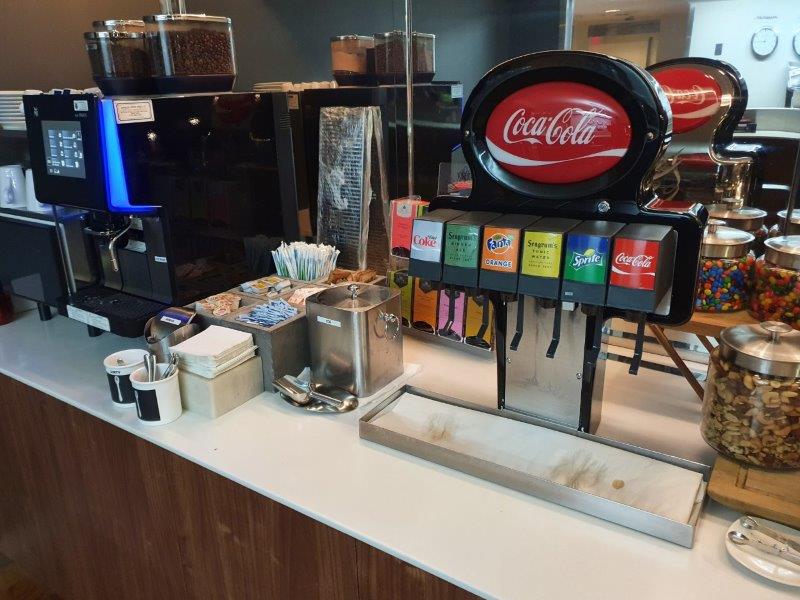 Sparkling and still water, with orange, lemon or lime – anyone?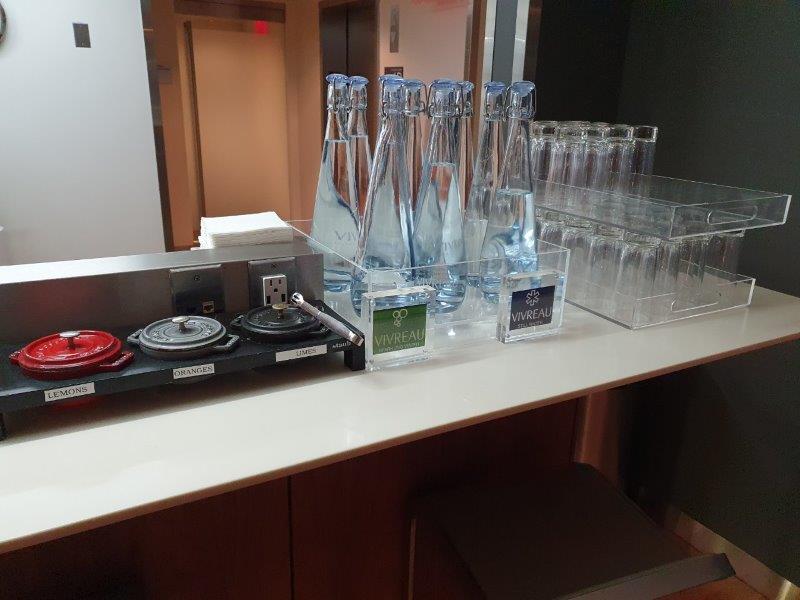 I tasted a few options along with a nice cold beer – and was impressed with the food.
The dining room is setup in the form of small round tables – which could accommodate 2-3 people comfortably.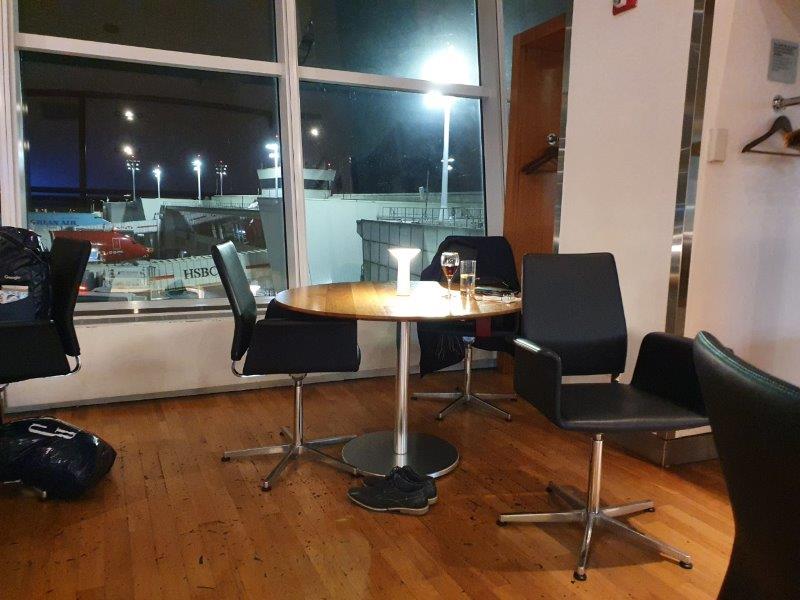 You can see the first class lounge on the top floor (left side). And the right we have floor to ceiling windows with a nice overview of the parked planes and tarmac.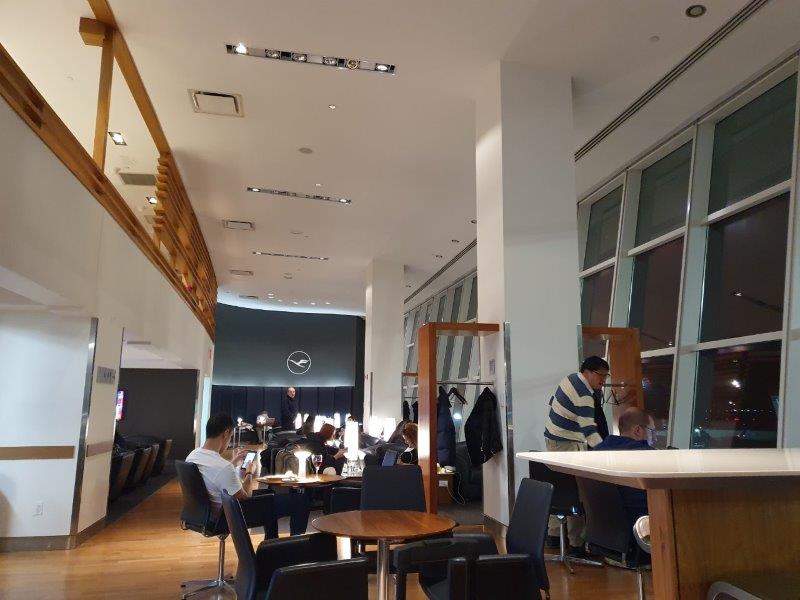 Before my flight I took a nice shower. There was no wait, which was surprising. The shower room is huge and was very well stocked with all the amenities you might need.
I was impressed with the lounge. The decor, the food and the service was top notch. It is nice to see that Lufthansa has invested very well in off-station lounges.