Flight review:
Japan Airlines (JAL) in Economy
Flight number: JL 3083
Equipment: 737
Origin: NRT (9:55)
Destination: NGO (11:05)
Flown: July 2016
Cabin occupancy: 90%
Narita Airport and lounge experience:
Please read my report on the Narita Airport JAL Sakura lounge can be found here.
Gate area and boarding
The domestic gates are about 10-15 mins walk from the Sakura lounge. I left the lounge a bit early and made my way to the gate. It was a ground floor gate. The waiting area was quite nice – offering a wonderful view of the airport.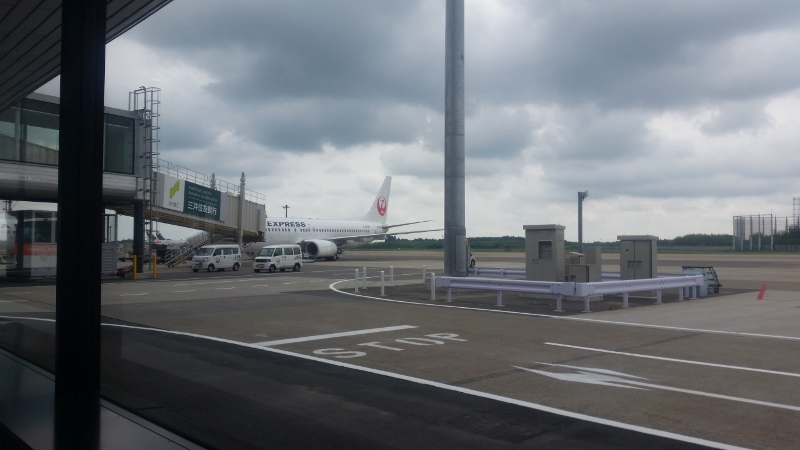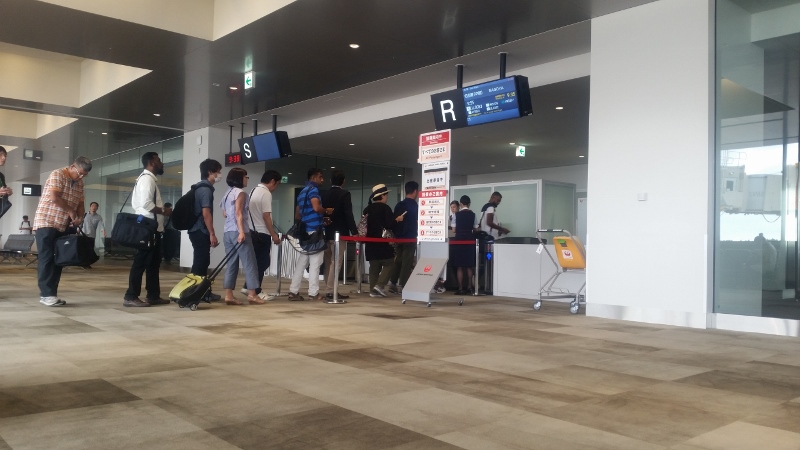 Boarding
The boarding was quite orderly. I was in no hurry, so I was one of the last person to board. It was going to be a short flight in economy and I was ready for it with a book in my hand to read. Another objective was to take photos of Mt Fuji. spotting Mt. Fuji from the air is such a big deal that JAL has a website, which tells you from which side of the plane you could see Mt Fuji.
https://www.jal.co.jp/en/dom/mt_fuji/
I used the above website to determine that Mt Fuji will be on the right side. Let me tell you, the website was right and I was lucky to see fantastic view of Mt Fuji from the air. The mountain just two days ago I had climbed.
Push-back
Narita was busy that morning on the international side, with many nice tails on offer.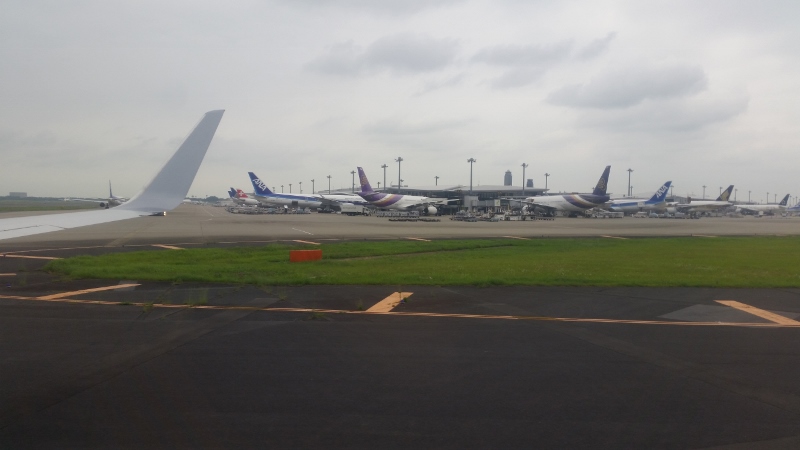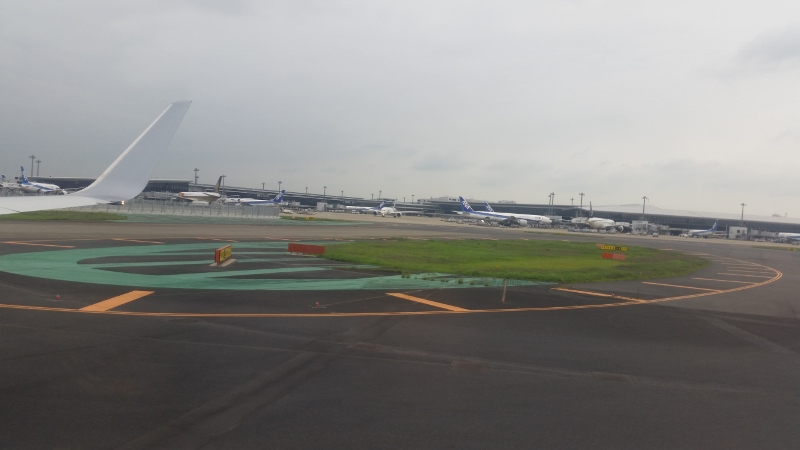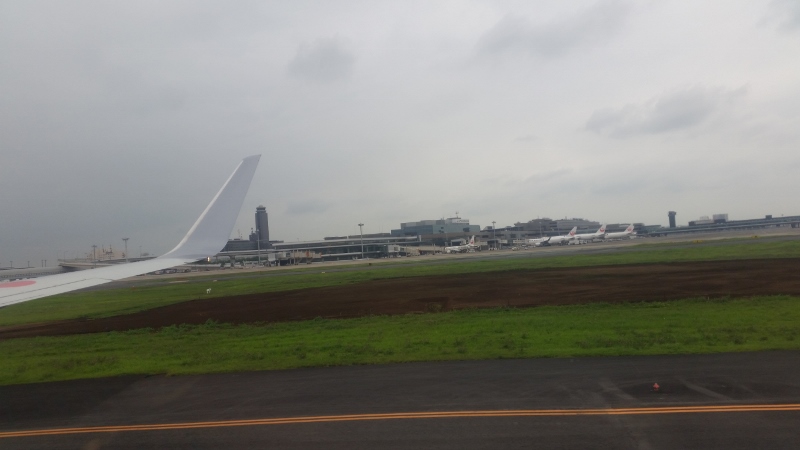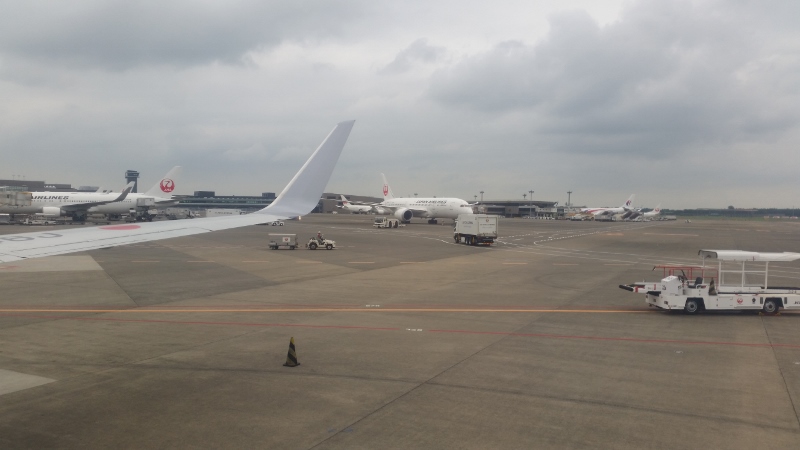 View of Mt Fuji from the air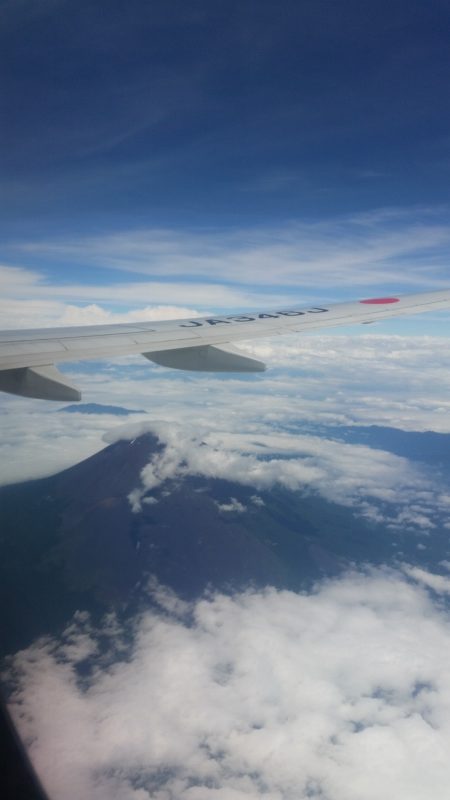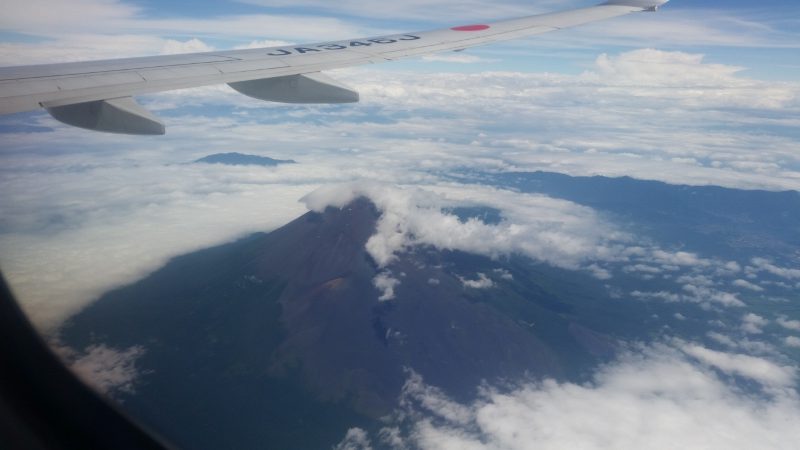 It was such a clear and beautiful day that I could actually see the climbing trail from the window.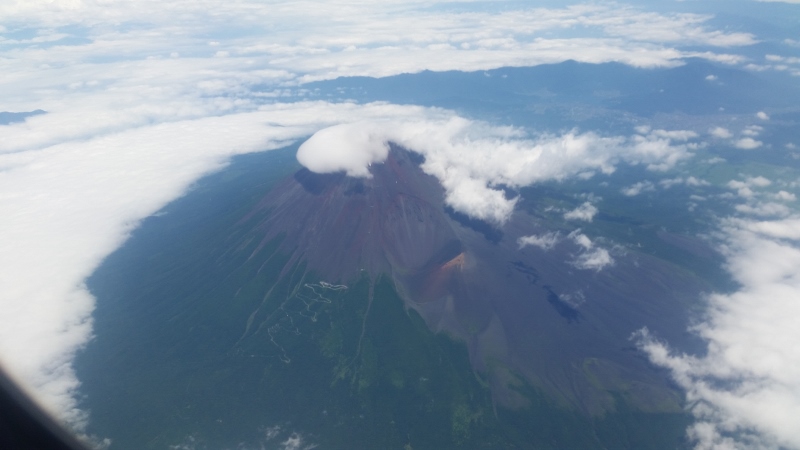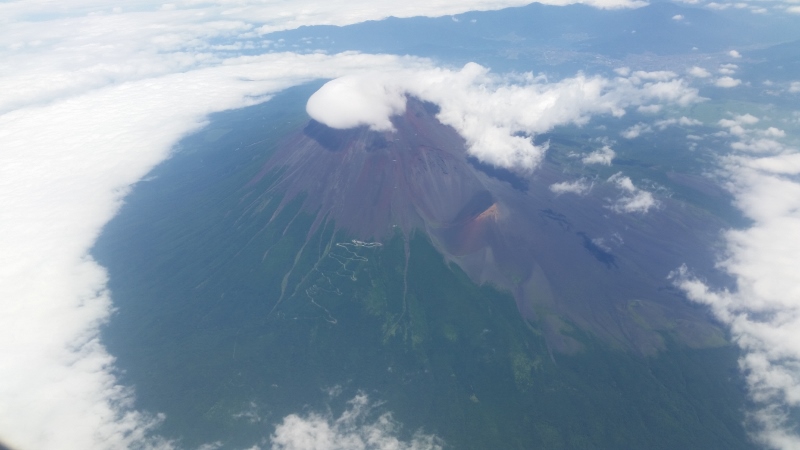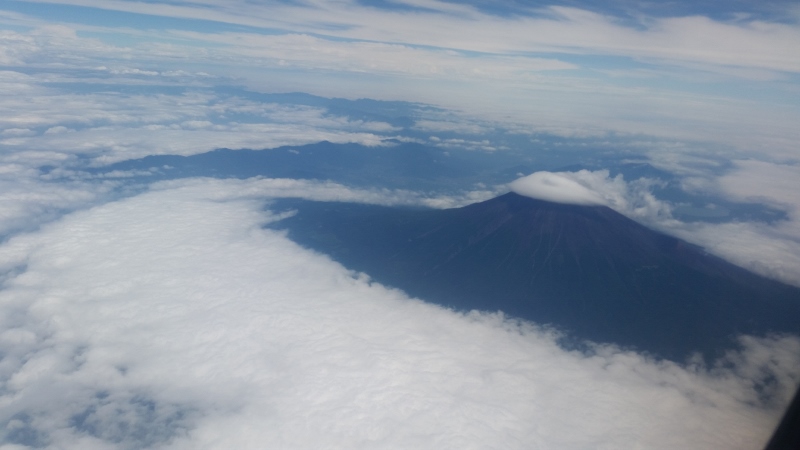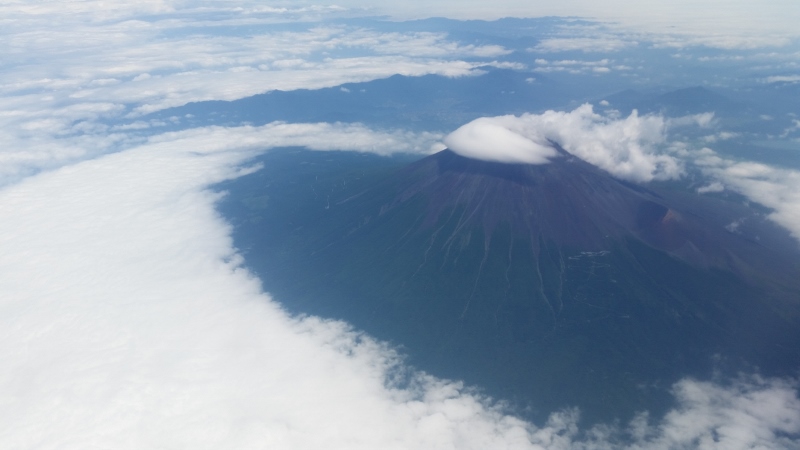 The flight was short and good. JAL does not offer complementary food service for short-haul. So no updates on that side. We landed on time in Nagoya.