At the Mumbai airport (terminal 2) there is a Children's play area. Once you are in the transit area, please follow the directions to the Play Zone. It is managed by Rainbow preschool. It is in the central meeting point of the terminal, close to the duty free shops and just after the immigration.
It is quite an impressive place. They have a couple of slides, small climbing wall, books to read, and other things that will keep your toddlers busy for a few hours. Great job done by Mumbai airport. Fantastic!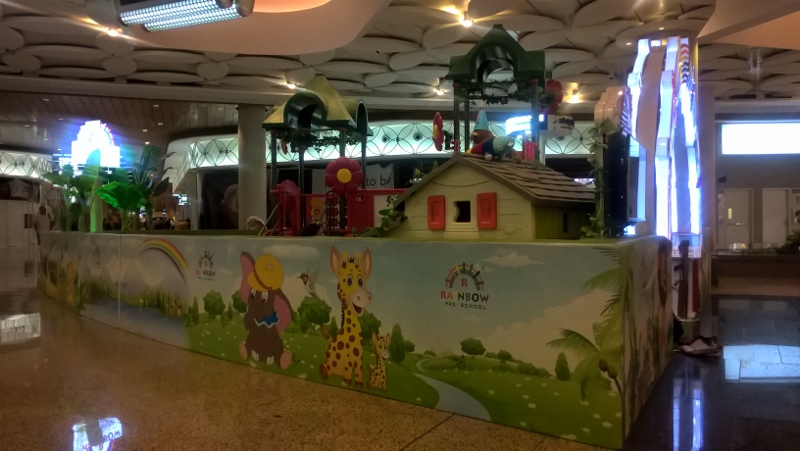 There is a nice playhouse, and all the facilities are clean and nicely maintained.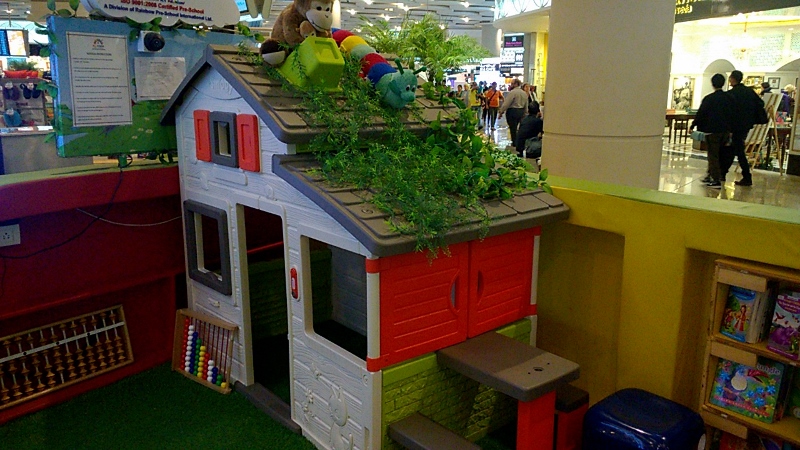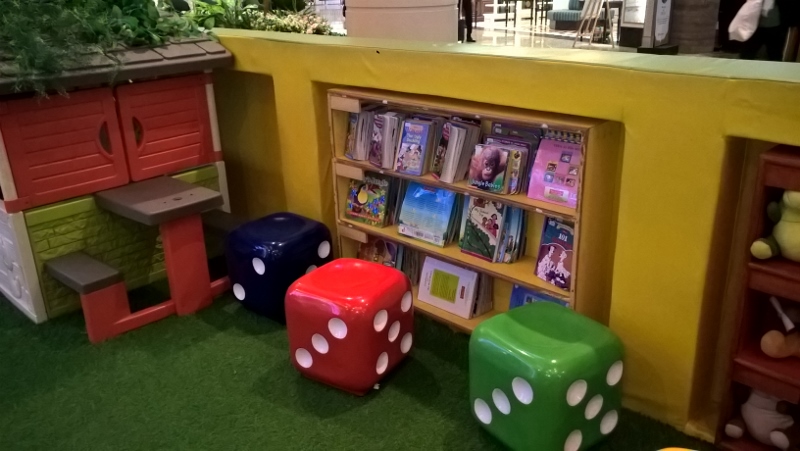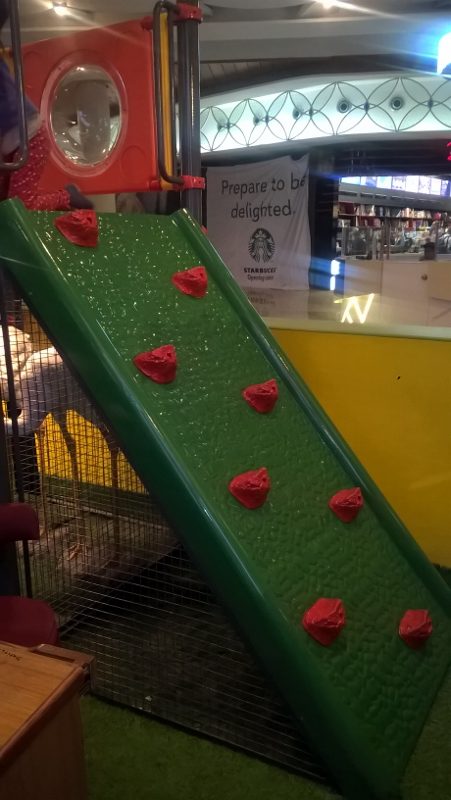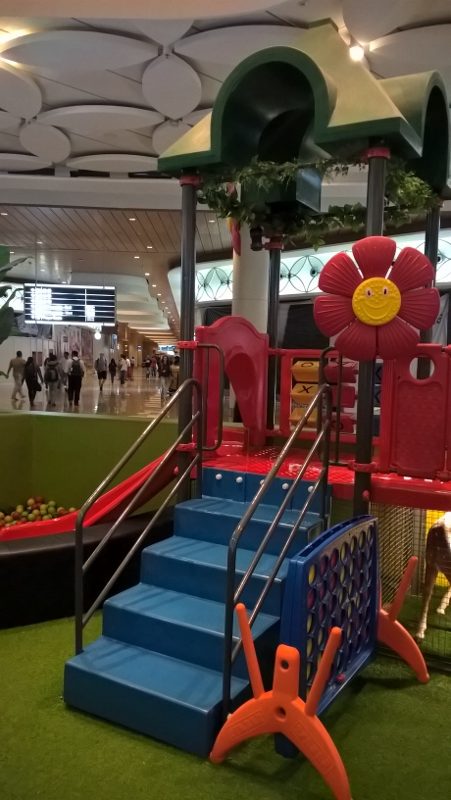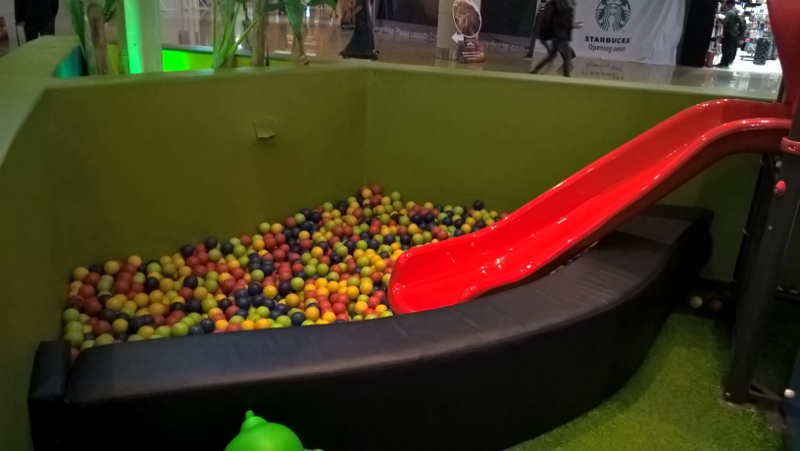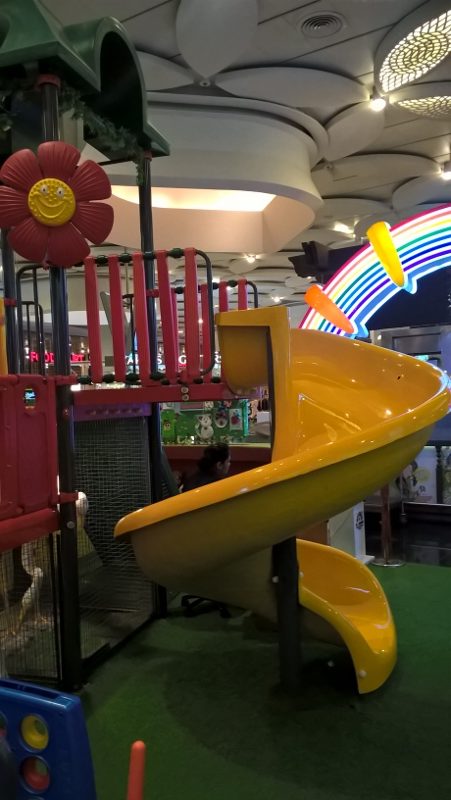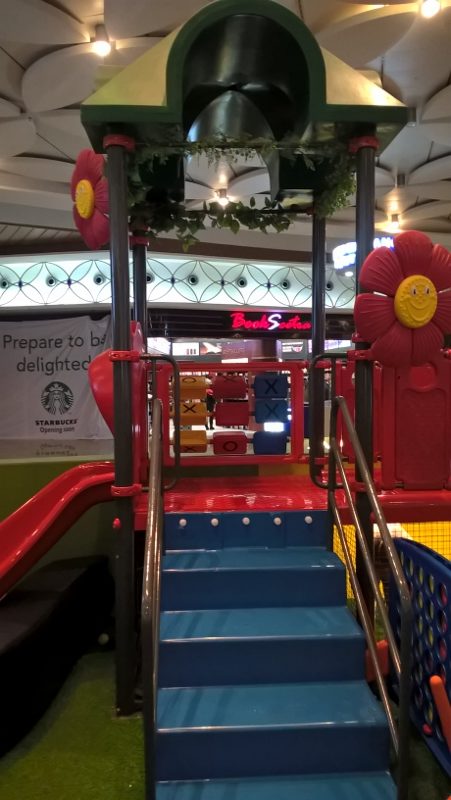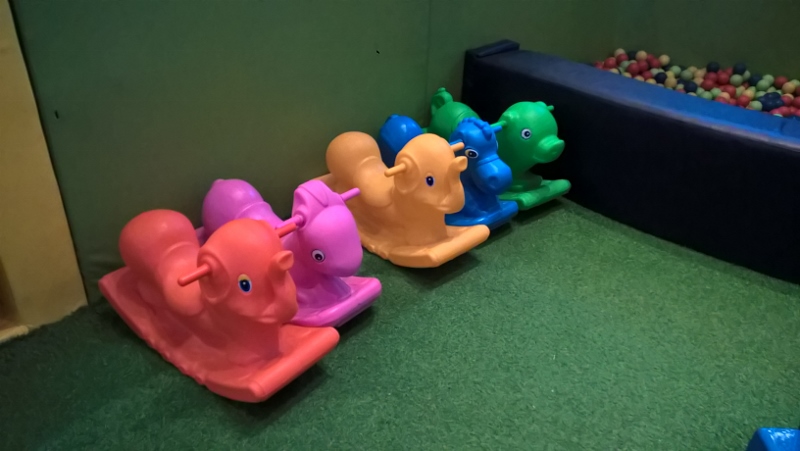 They also have this weird stuffed animal displays, I am not sure whats the aim of these guys…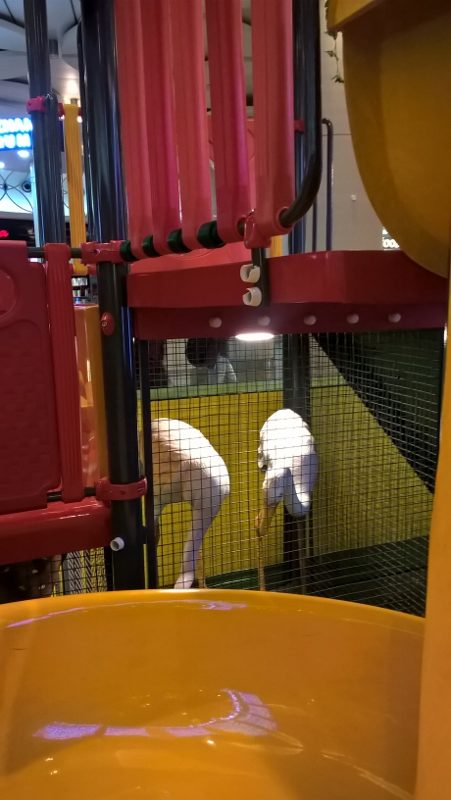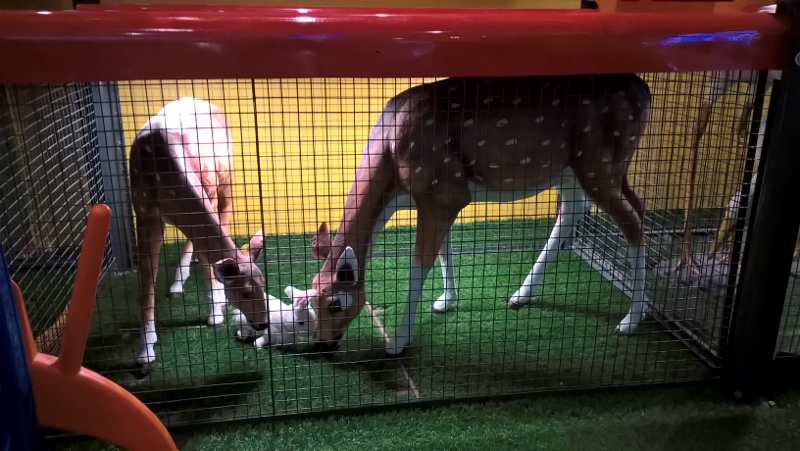 The attendant also gives craft/coloring material to keep the kids busy.