I had decided to do a last minute mileage run with Turkish Airlines (TK) to obtain Star gold elite status for 4 years. TK was running a special promotion. More information can be found here. As part of the mileage run I was flying out of ARN to USA, via Istanbul. But the flight from ARN to IST was in the morning and on the return the flight from IST to ARN was arriving late at night. Thus, I had to spend 2 nights in Stockholm to make this work. To save time and money i decided to sleep at the airport. ARN is at quite some distance from the city and spending the night at the airport was the best way to save some time.
I looked at some airport hotels, but given that they were expensive I decided to camp there for the night with my sleeping bag. While reading reports, I learnt that ARN is quite a friendly airport for passengers planning to spend the night there. While sleeping there I noticed that many people spend the night at the airport – sleeping along the waiting areas, especially at the Sky City.
Map of the Sky City and the ARN terminals, as obtained from the Swedavia website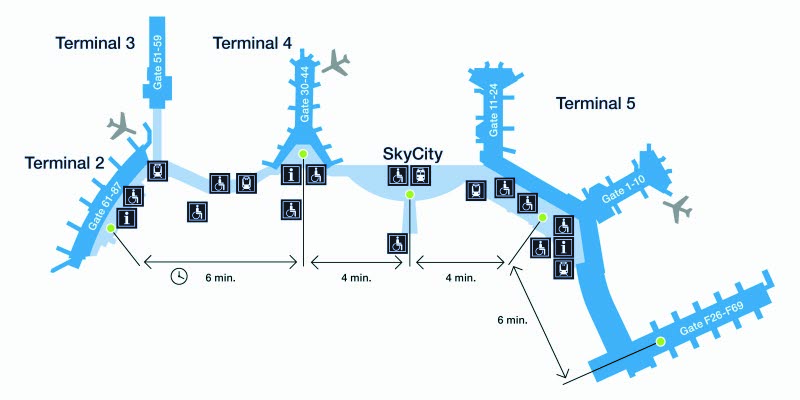 I was prepared with a nice sleeping bag and music/videos to spend my evening in style. My plan was to arrive late night into ARN from AMS, spend a night at the airport at the Sky City, and then start my trip in business class in the morning. As I was traveling in business class, I had access to all the SAS lounges and thus I could shower and clean up in the morning. Once I decided to spend the night at the airport – I suddenly felt I was 10 years younger. This is what I would have done 10-15 years ago, and I felt this strange pride in myself that I will go through this.
On my way to USA, at the beginning of my trip I found a nice long bench right in front of some Sky City restaurants. It was quite a nice place to spread out as I was prepared with my sleeping bag. This a great airport to spend the night. At night, the activities calm down and you can easily sleep.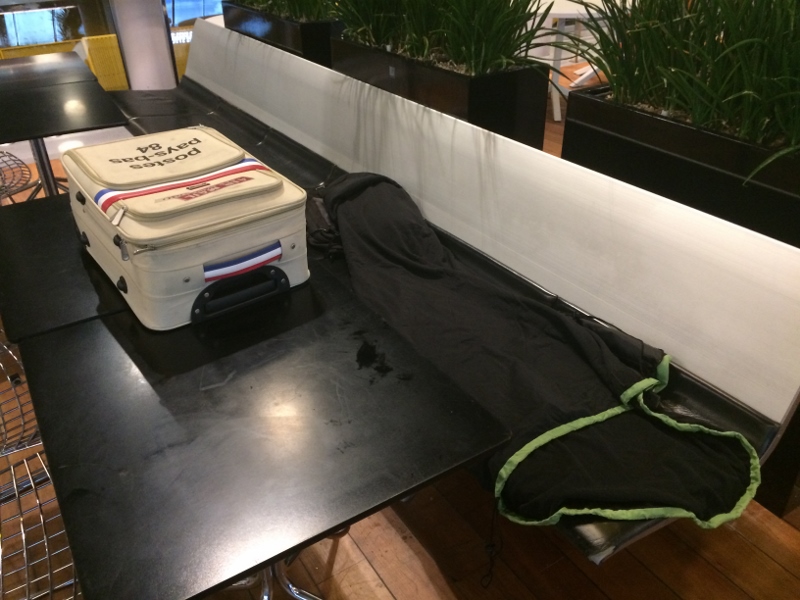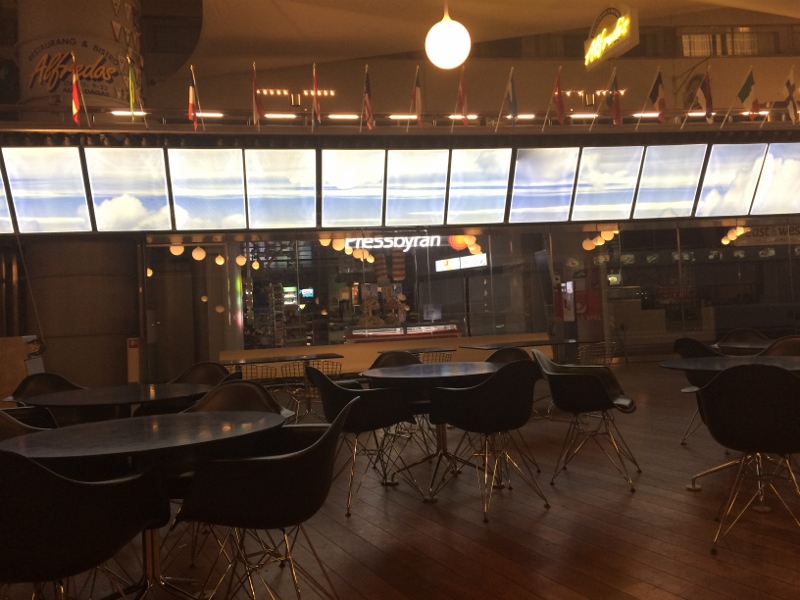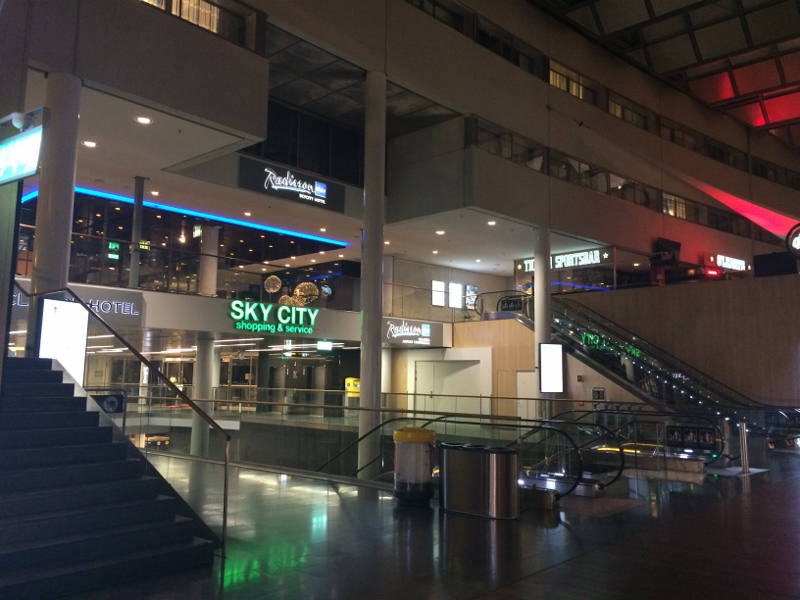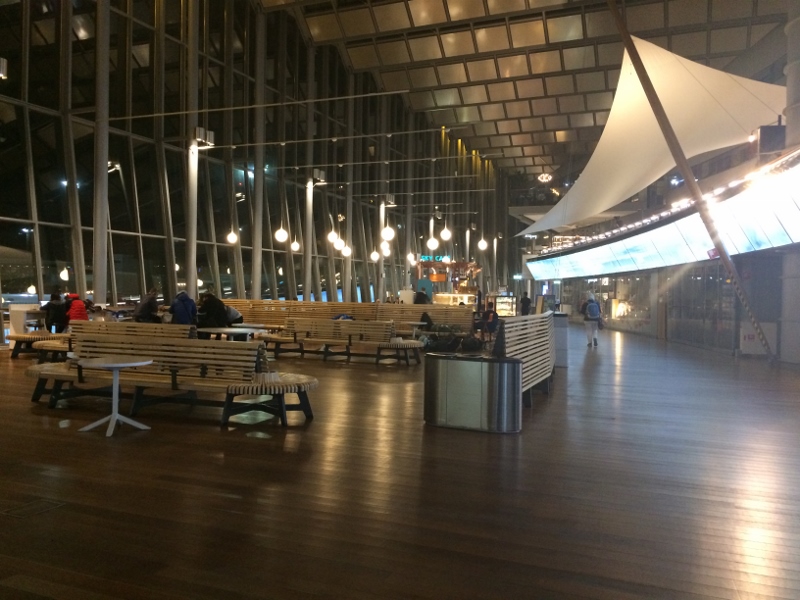 On my return I could grab a nice bench on the second floor of the Sky City. They are a bit short and I brought another small chair to enable me to spread my legs nicely.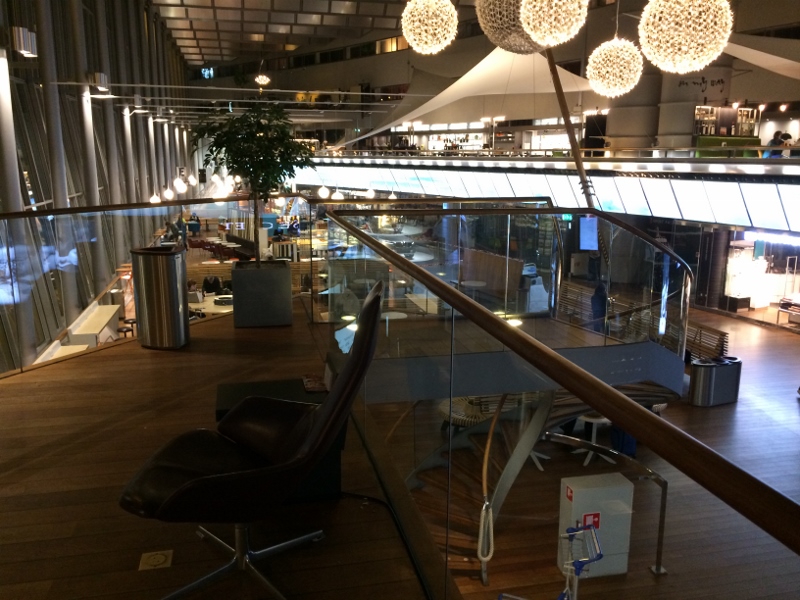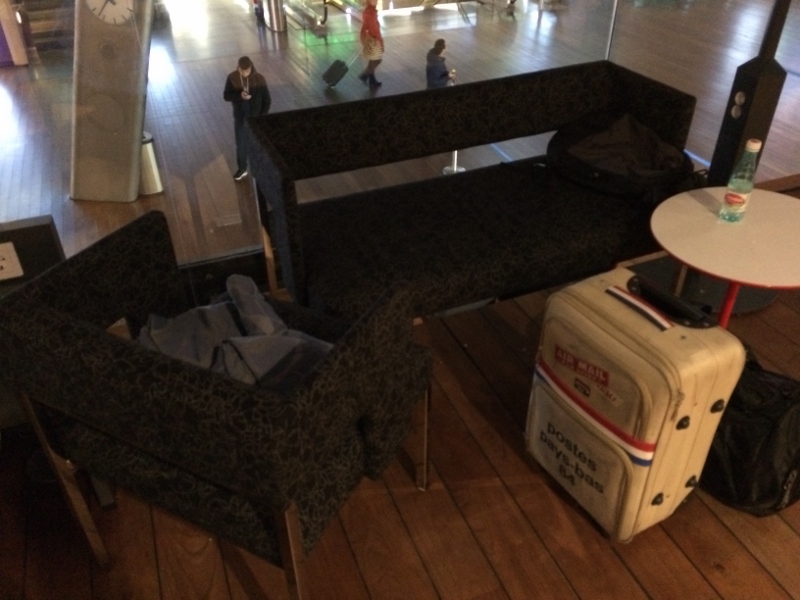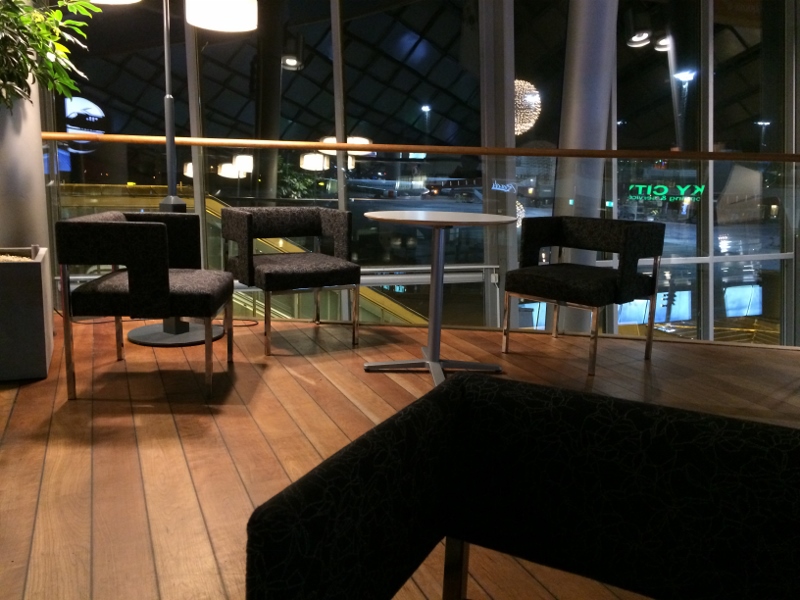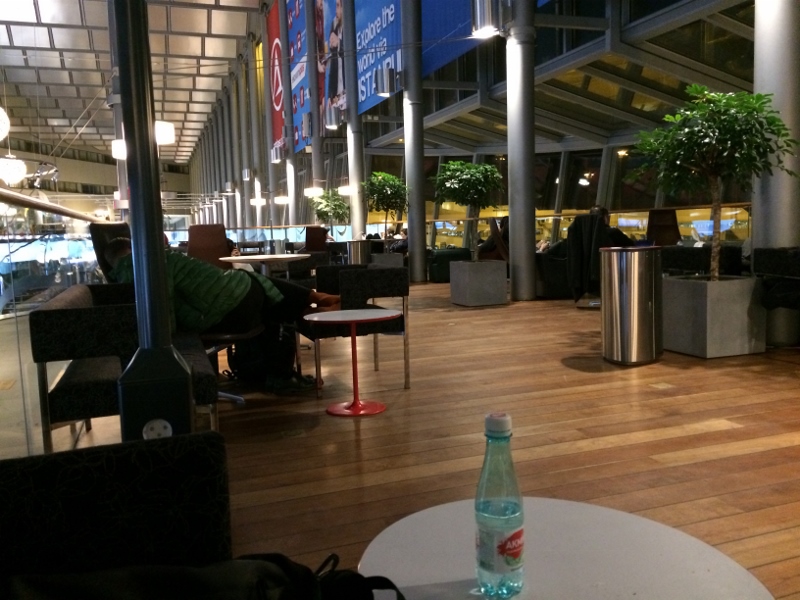 Good morning from the Sky city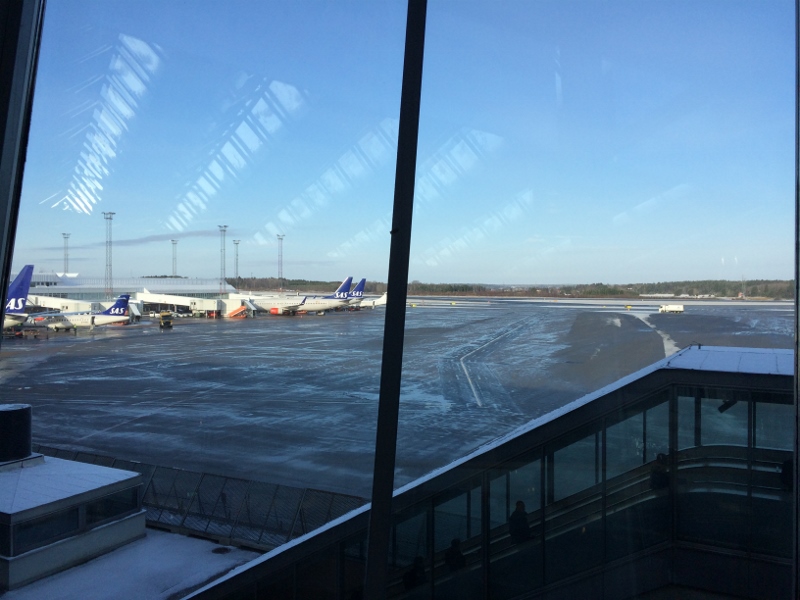 It is a nice, clean and safe airport to spend your night lounging around. And given the distance from the city center – there are many Swedes who decide to sleep at the airport if they have an early morning flight.