SAS business lounge at ORD is at the International terminal (5), and next to departure gate M7. I was flying out of ORD with Turkish Airlines, and while Turkish Airlines gave me a SWISS port lounge invitation, following many reports on Flyertalk, I decided to better visit SAS lounge first. SAS lounge is definitely the better option – much airy, inviting relaxing place and decent food and drink options.
AS a Star Gold (*G) and also flying in Turkish business I had access to SAS lounge. The lounge attendant mentioned that as I am flying TK I could use Swissport, but I mentioned that I liked SAS better. She was very happy with this remark and readily welcomed me in and wished me a nice visit.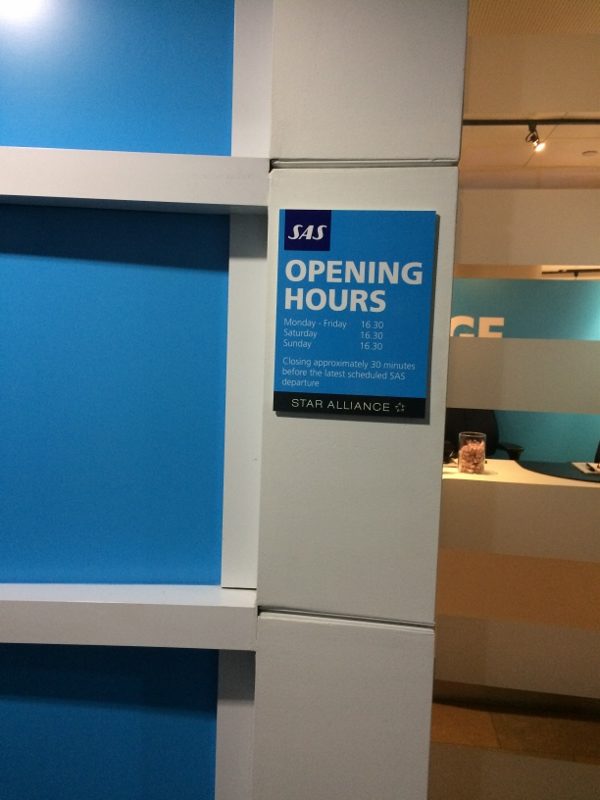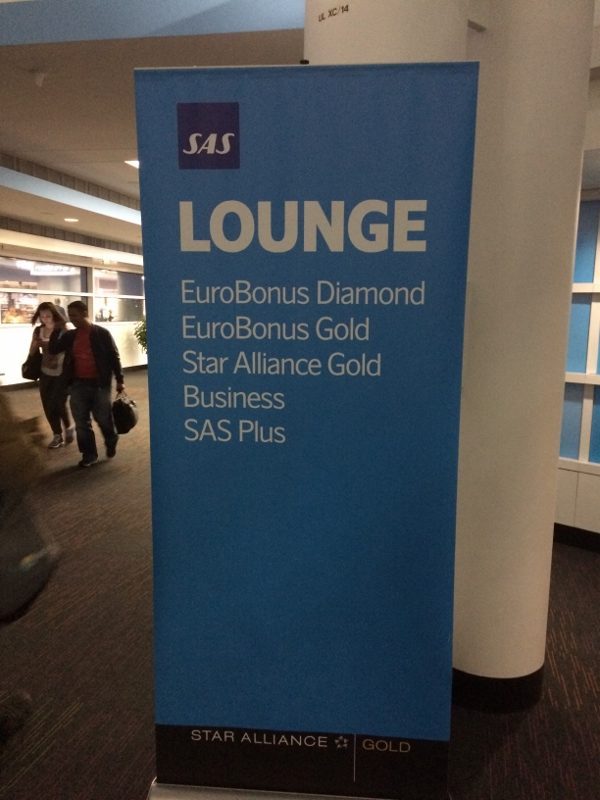 The lounge has beautiful panoramic views of the tarmac and parked plane views and a lot of natural light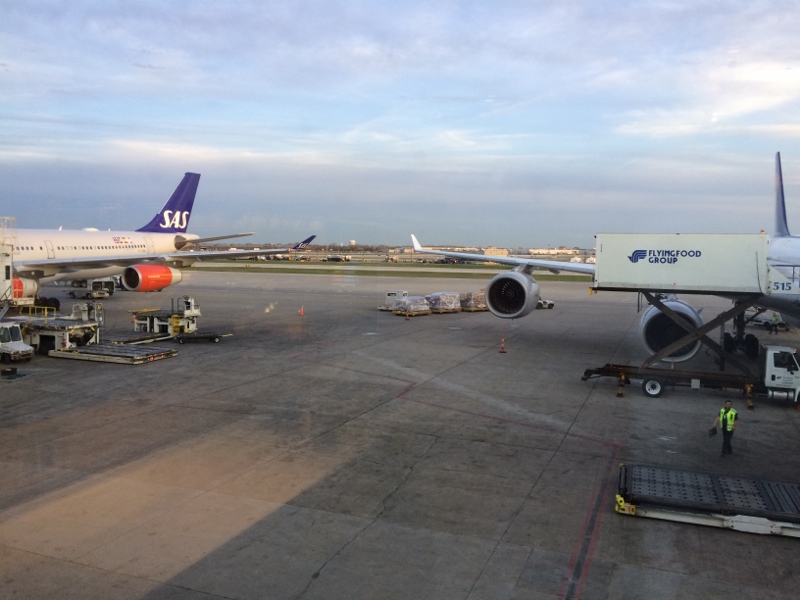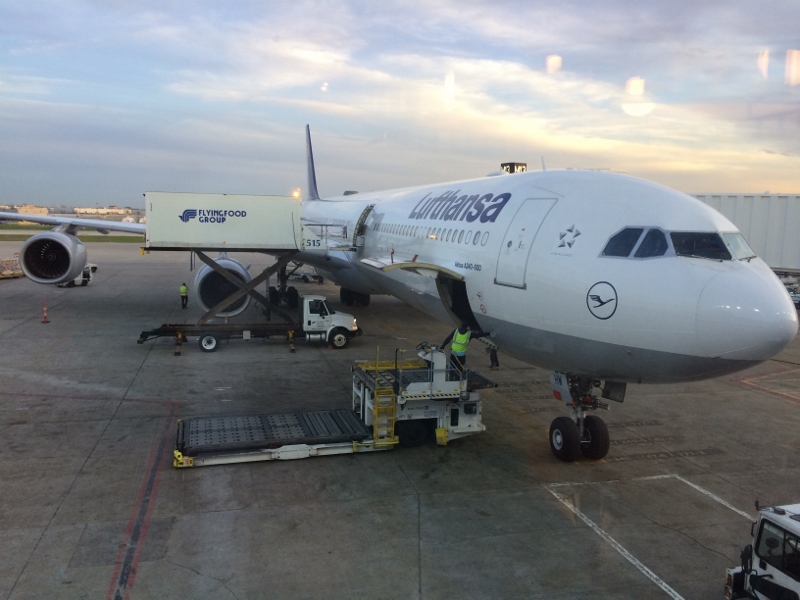 There are nice chairs, and couches to relax.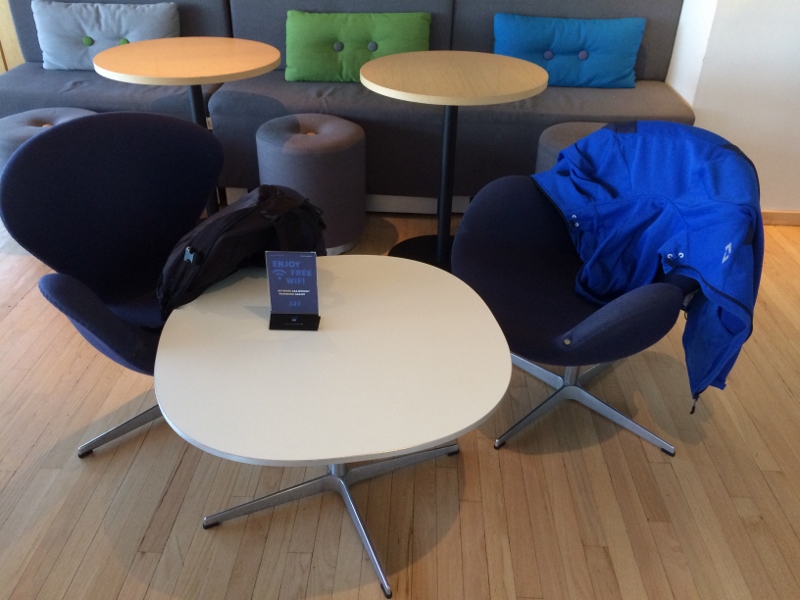 A couple of computers to catchup on emails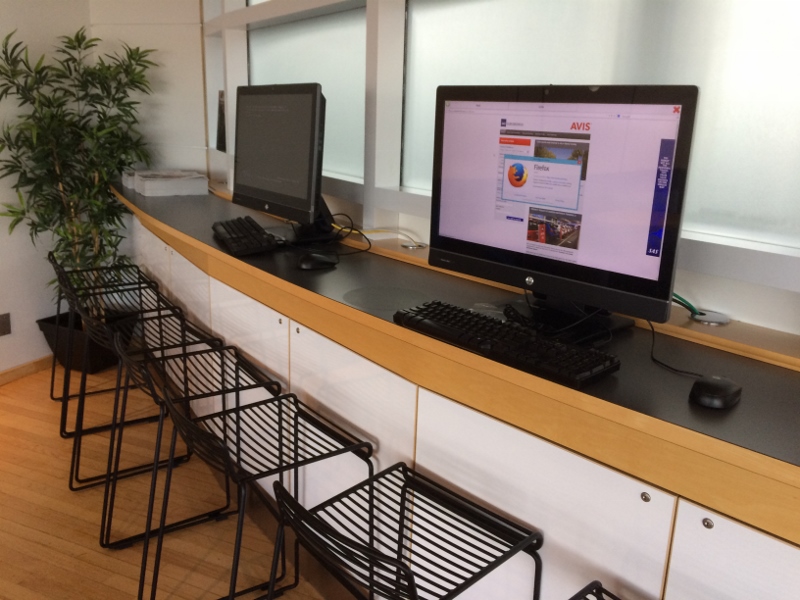 Power plus are available through out the lounge.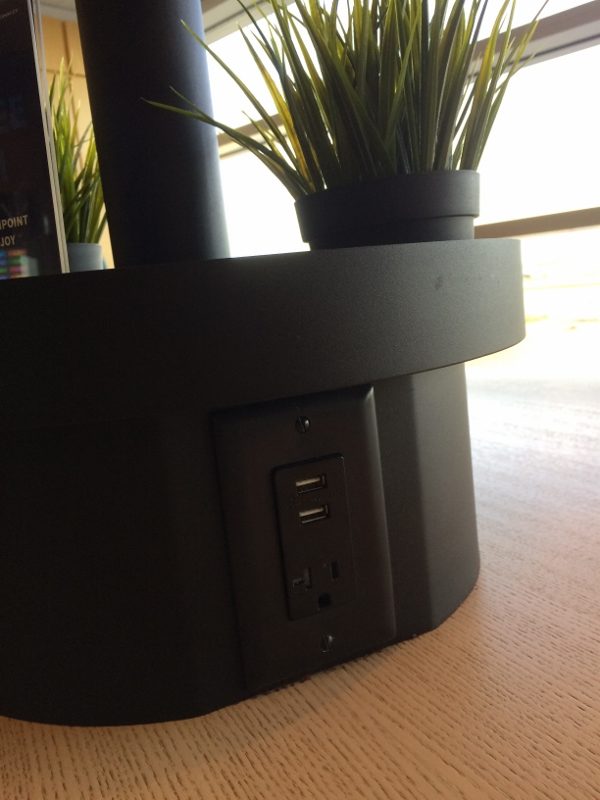 While I was visiting the lounge was not crowded at all, as the SAS Stockholm flight was cancelled. Many SAS consumers were camping at the checkin area – which looked like a big campground.
The food options were limited but decent.
Starting with a nice clam chowder soup.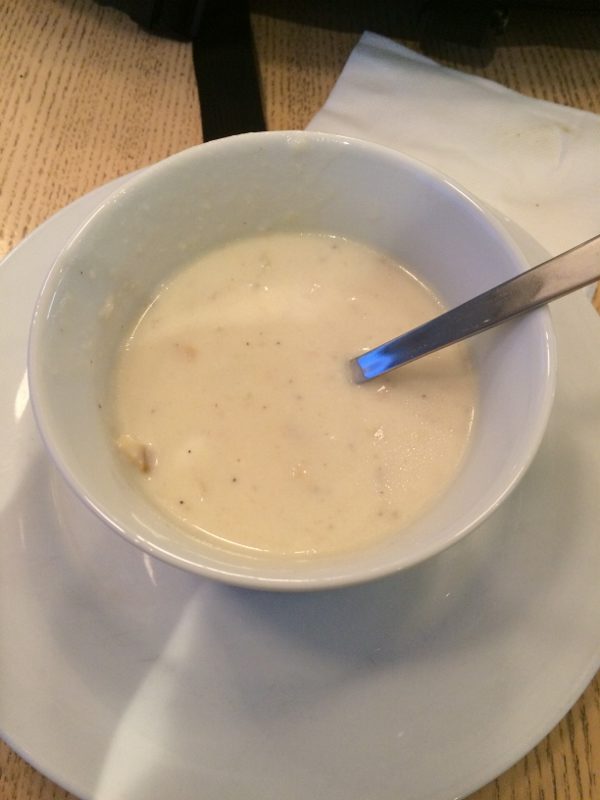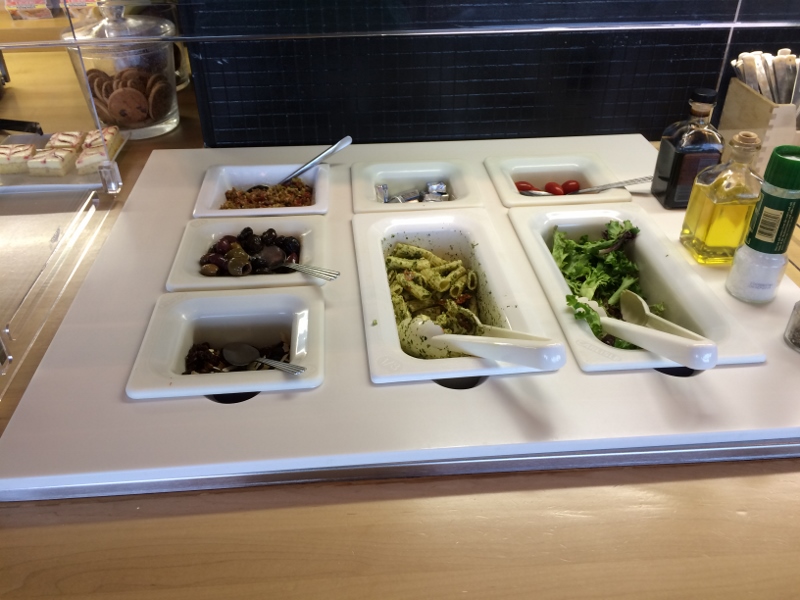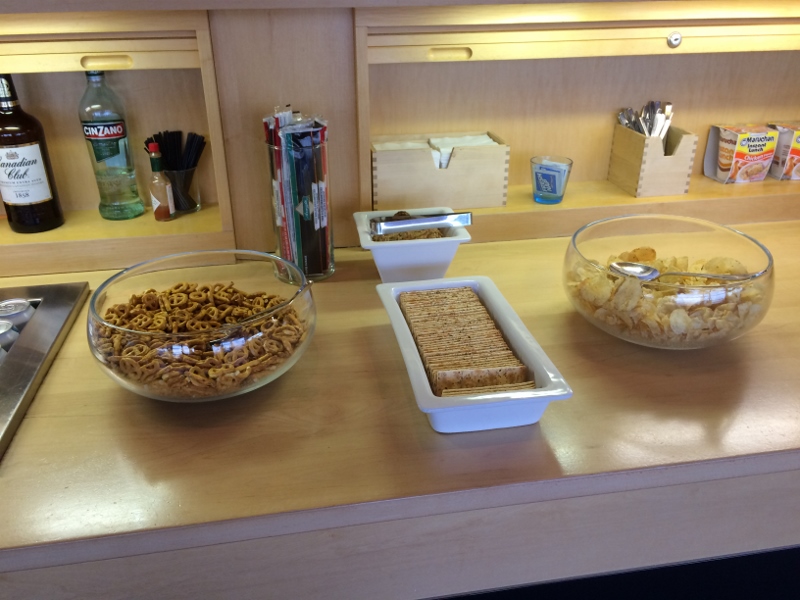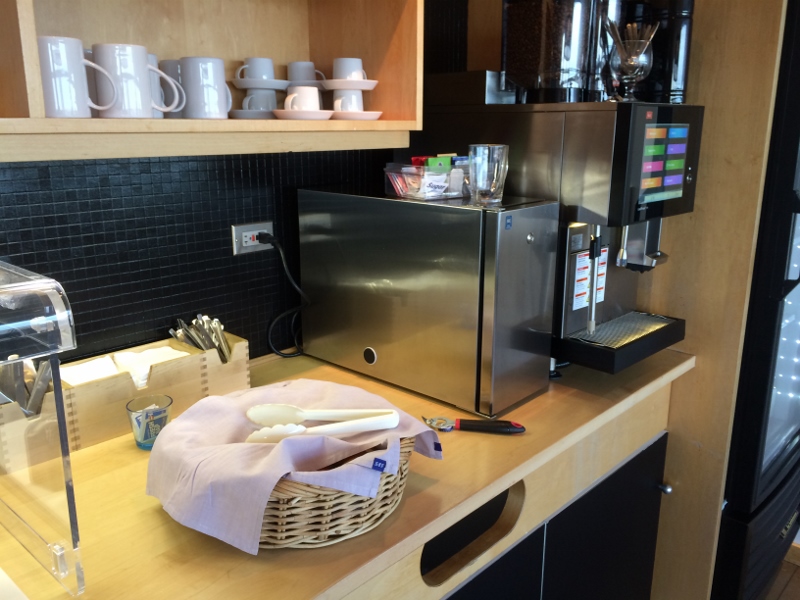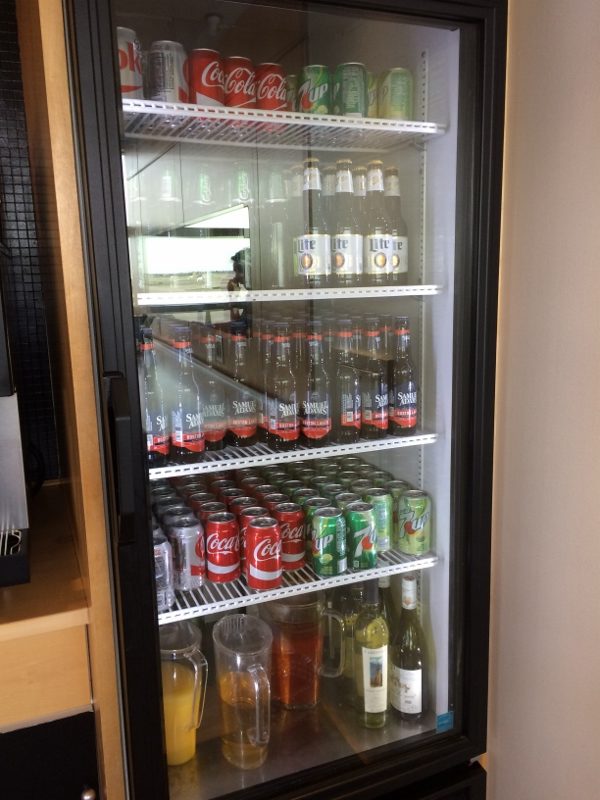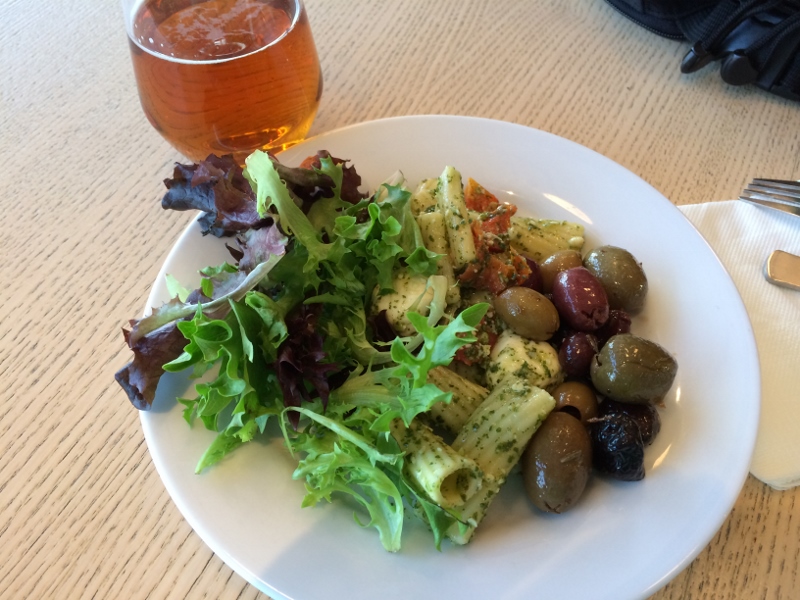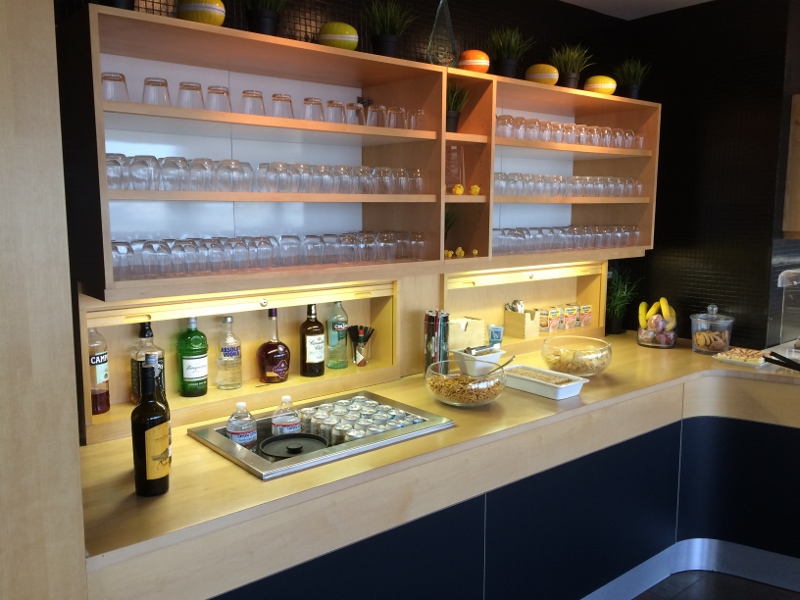 They also had Sam Adams – my favorite American Lager.