This lounge is vast, simply huge, with amazing food and drink offerings, a nice play area, and often crowded. Overall a fabulous lounge where you can easily spend more than a few hours eating, playing, showering, get a massage. One word for it – Fantastic!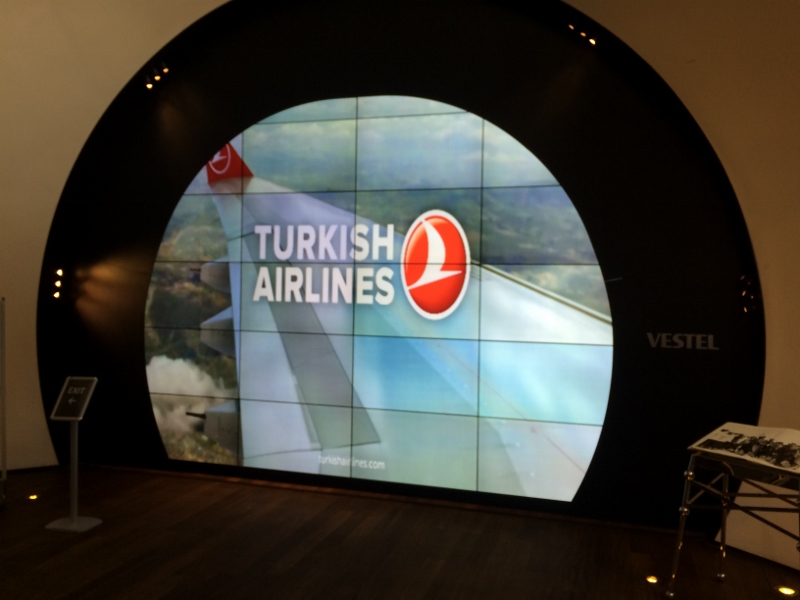 You can enter the lounge on the upper floor. There are automated doors, whereby you can scan your boarding pass to enter.
Once you enter, immediately in front of you, you will see the library and pool table. I love the set-up. The library has nice books to read and pass your time.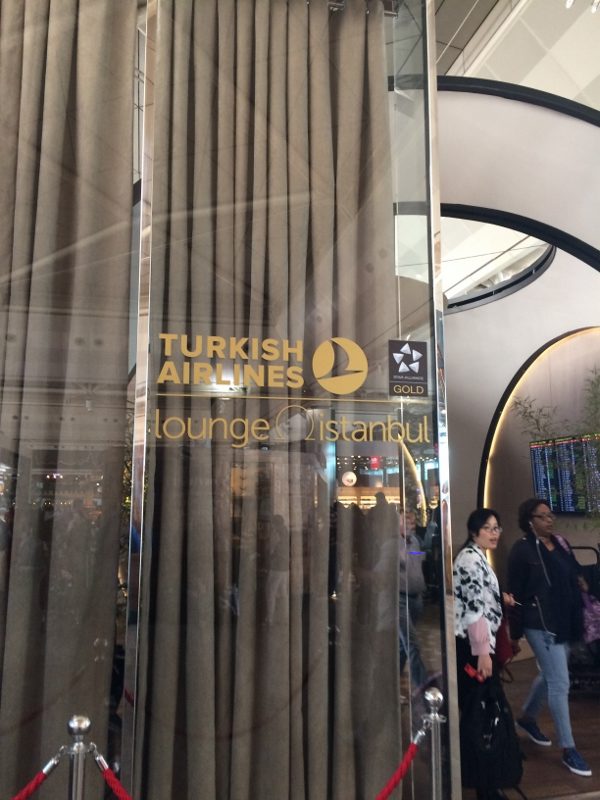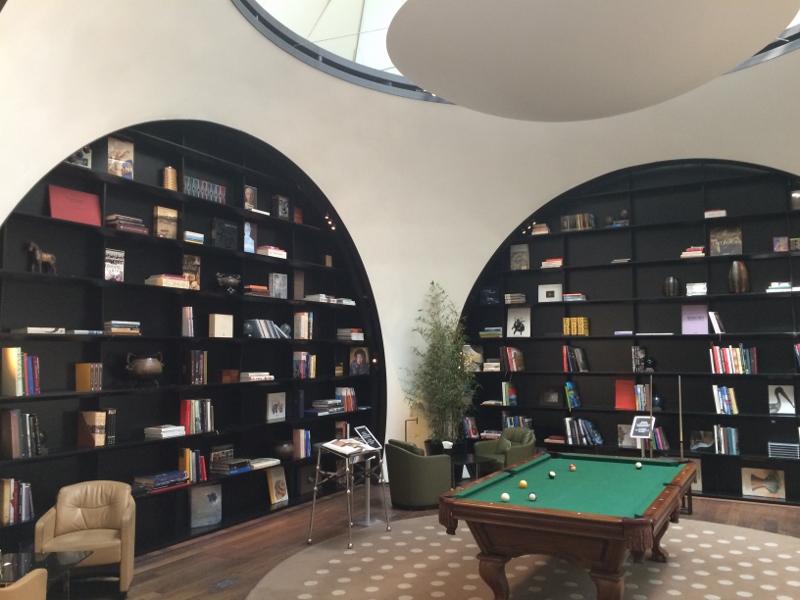 View of the lounge from the entrance is here.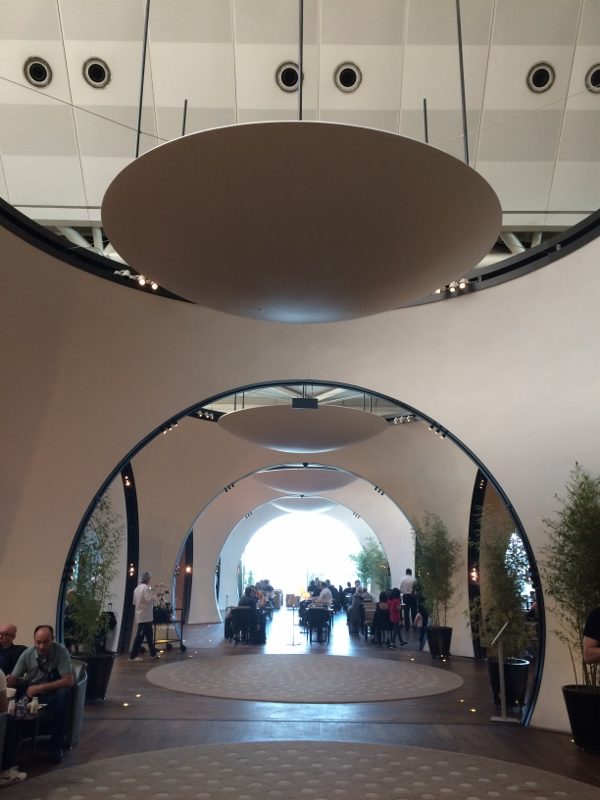 Immediately behind the entrance there is a locker room, where you can keep your luggage in the locker. Everytime I have been to this lounge -all the lockers were always taken. Better luck, next time.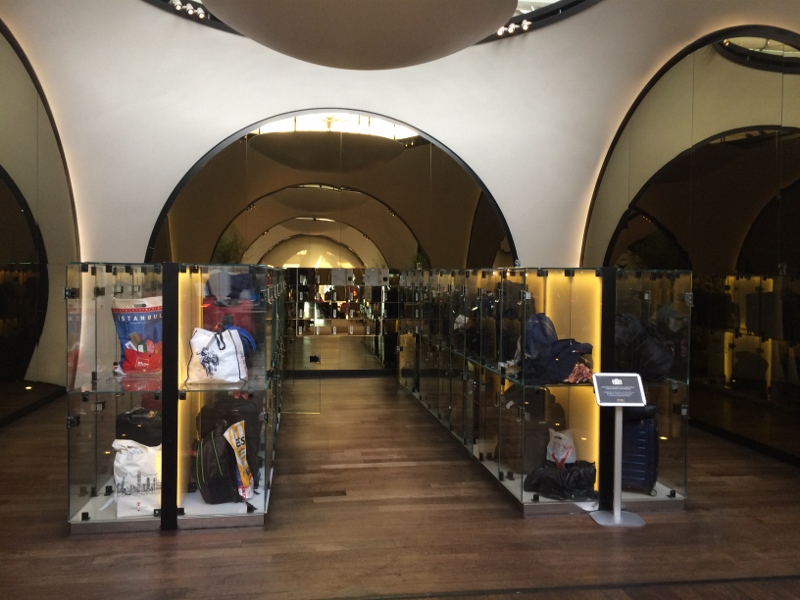 In front of the lockers there is a wifi-code machine. Once you scan your boarding pass this machine will give you a wifi-code. However, this is redundant as there are plenty of paper clips with wifi-code hanging around through out the lounge.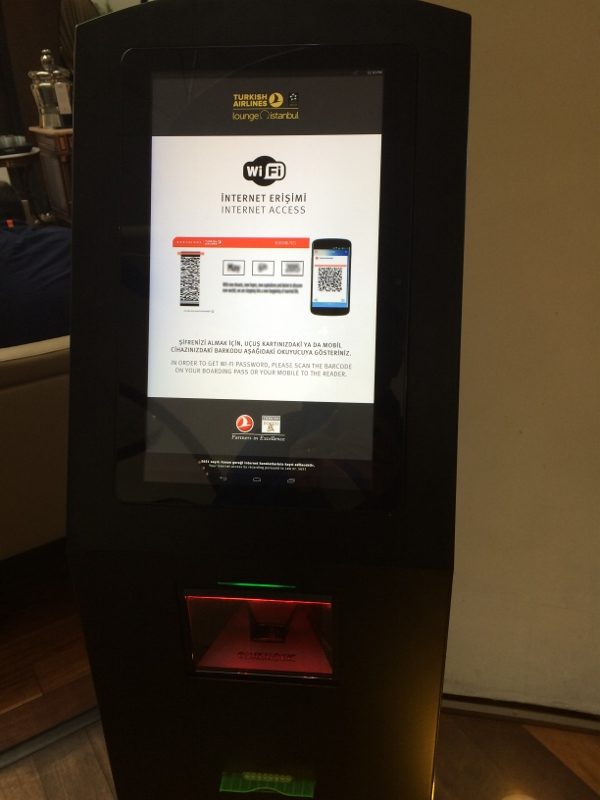 Next to the locker room there is a video theatre. This place has dark room and nice relaxing chairs. If you are tired, this is a great place to catch some sleep. There is a pop-corn machine right next to it too.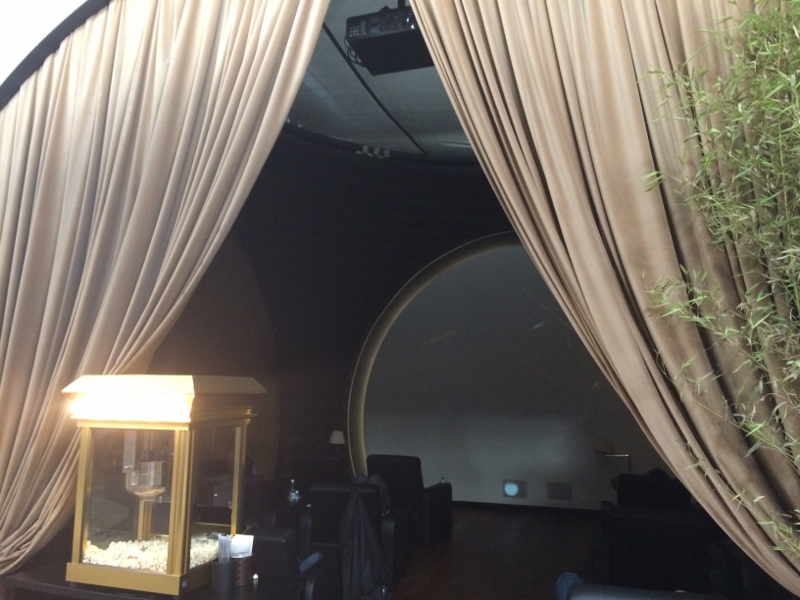 There are multiple food and drink options through out the lounge – on both floors. The options are amazing… with fresh cooking stations as well as buffet style spreads for warm and cold food + salads, etc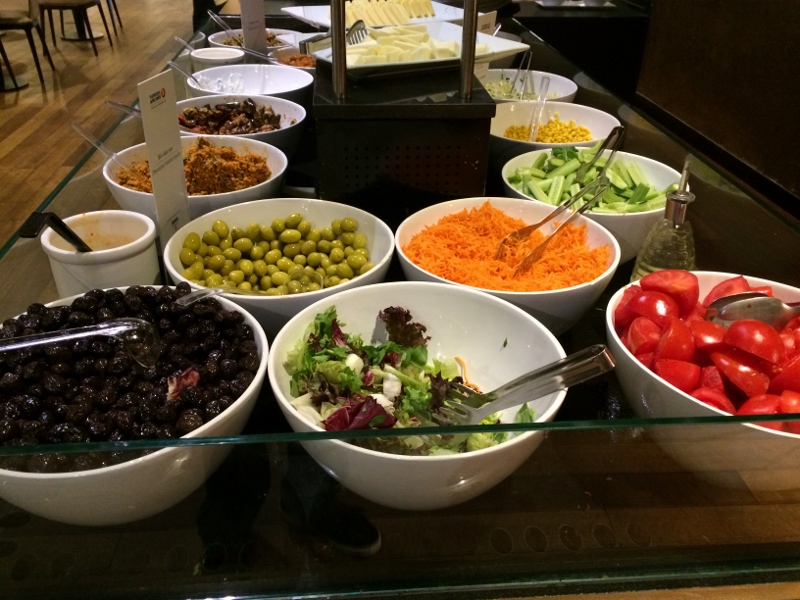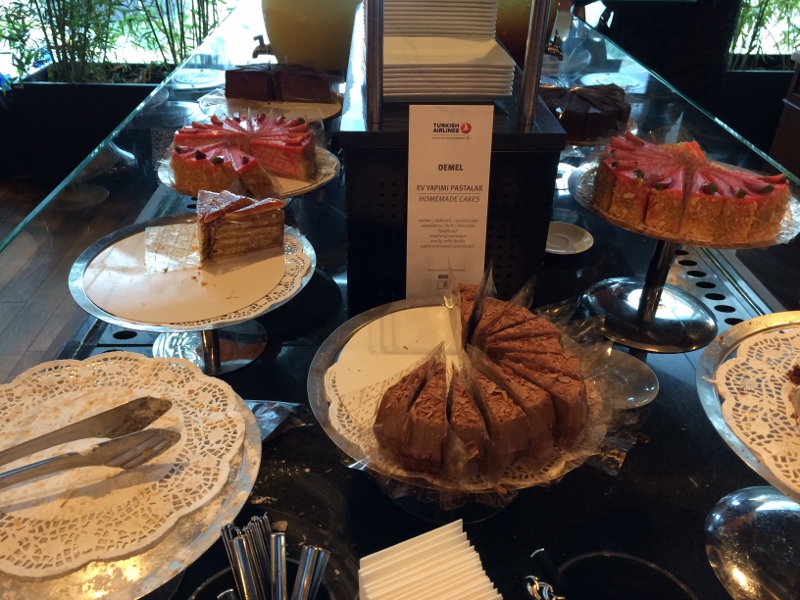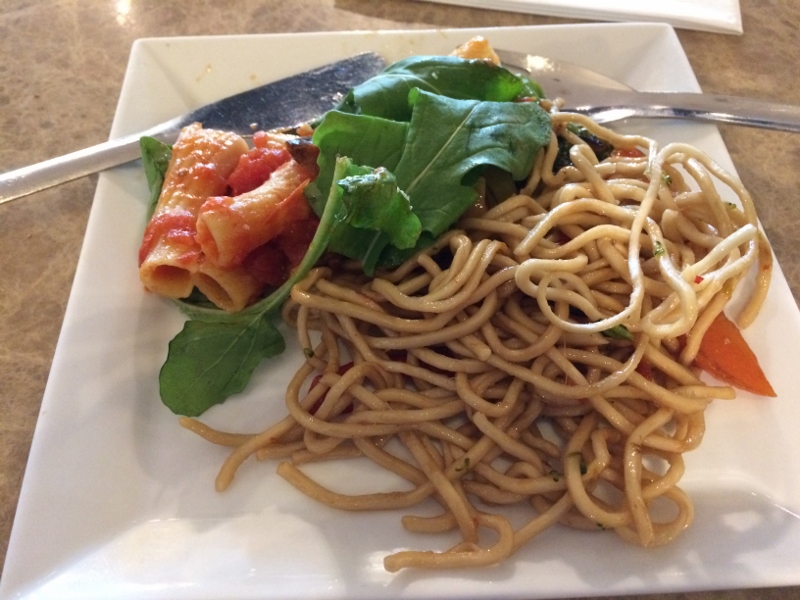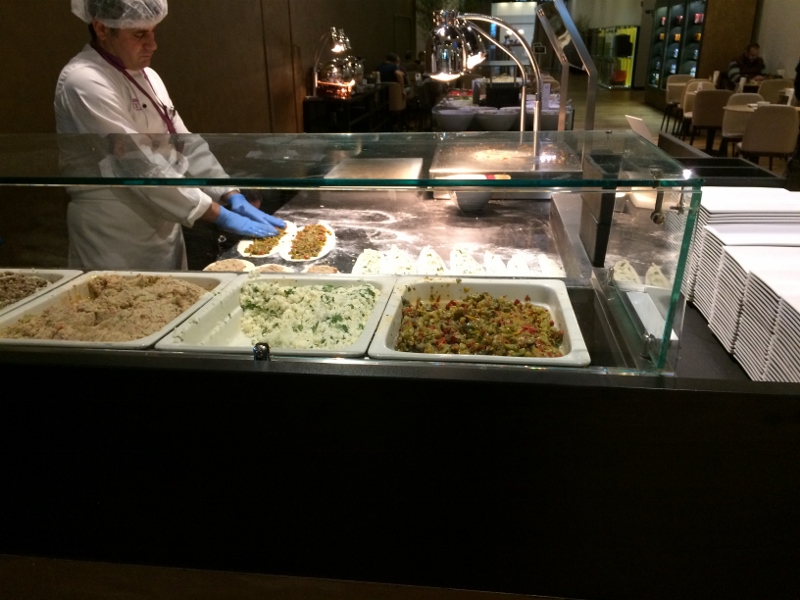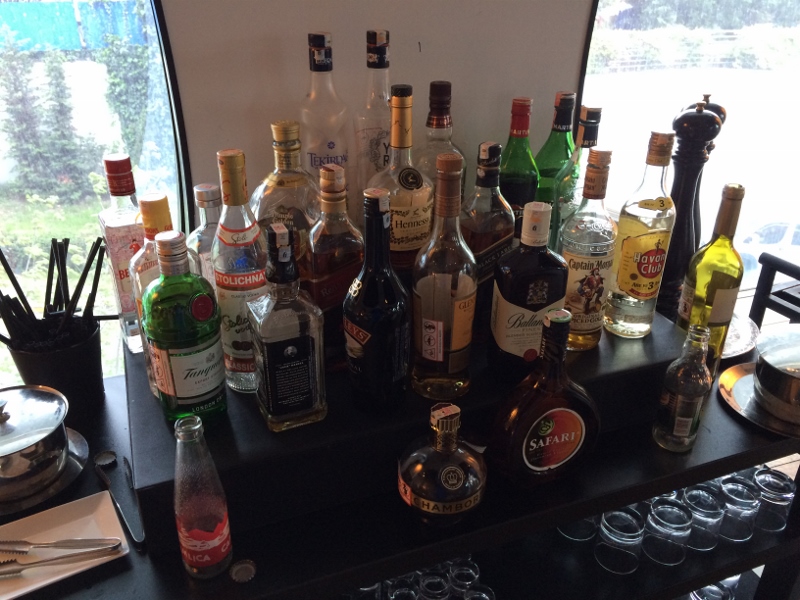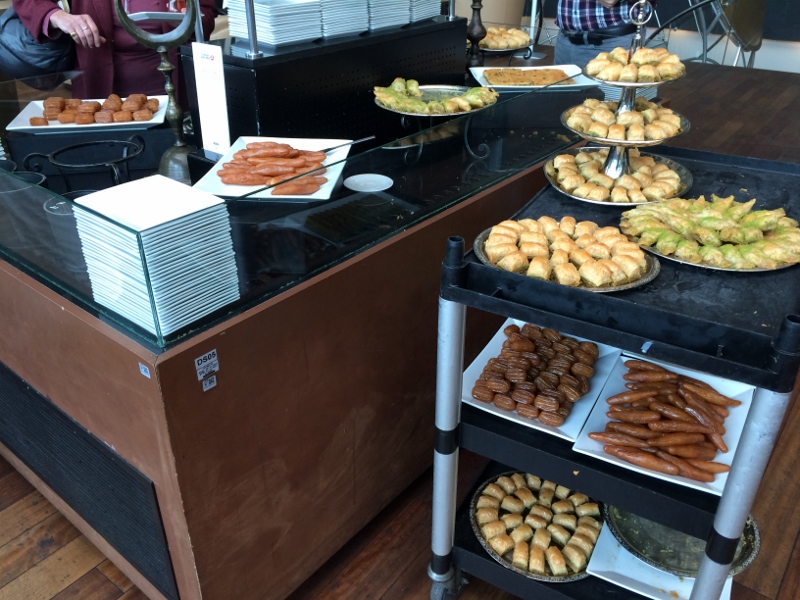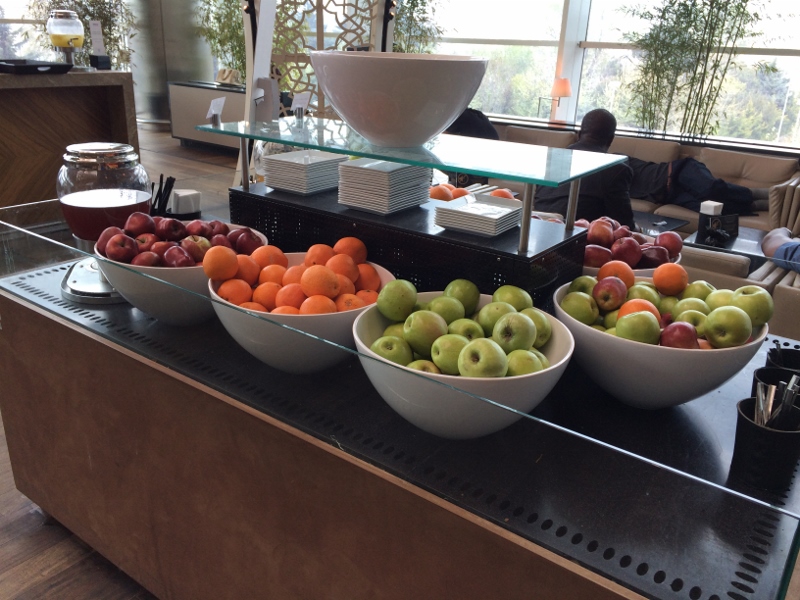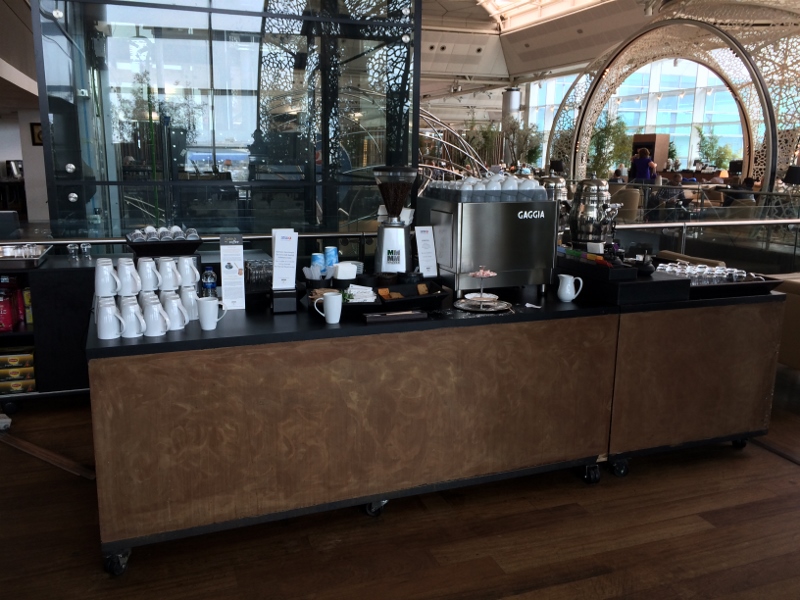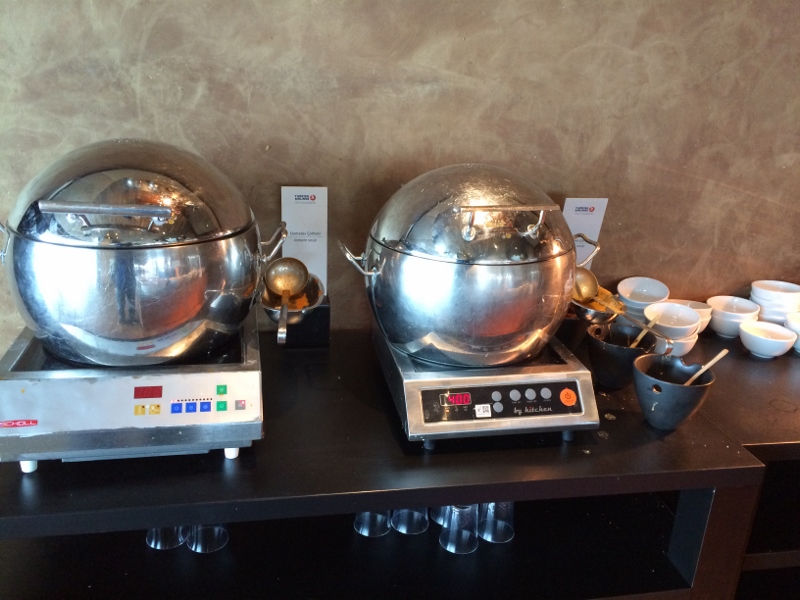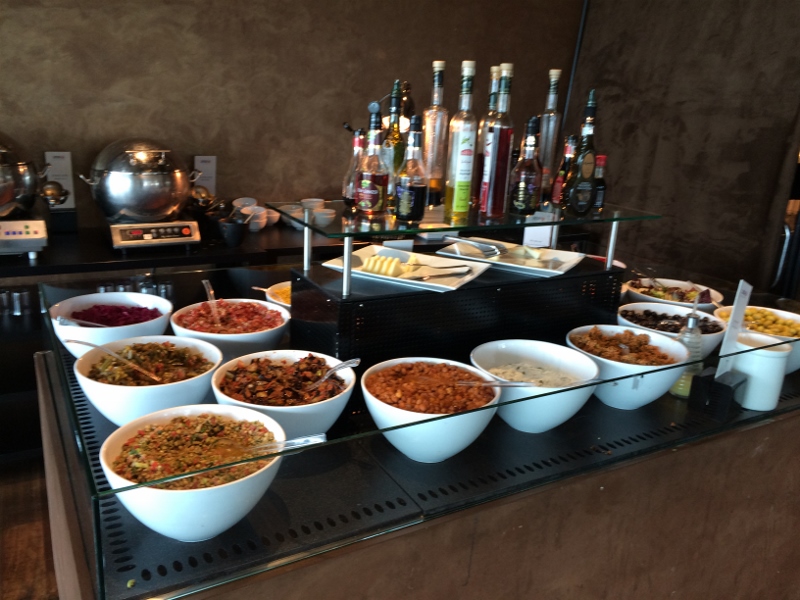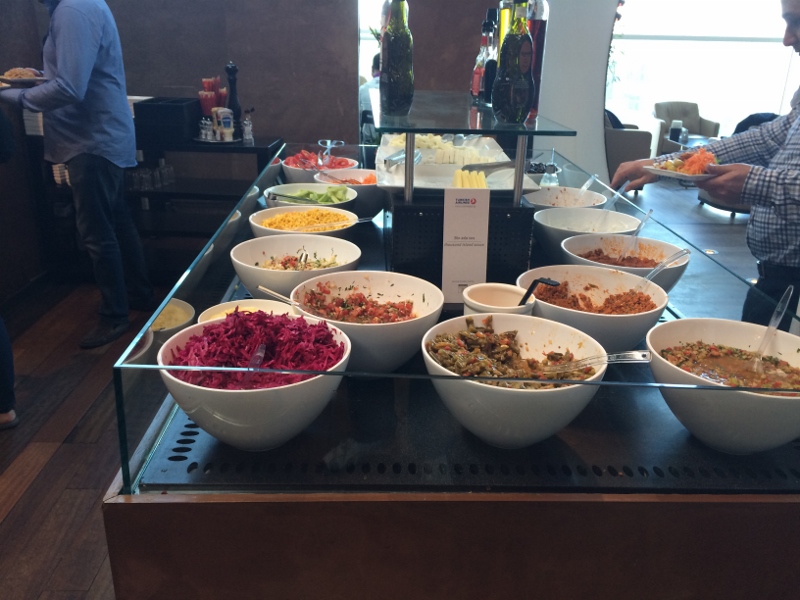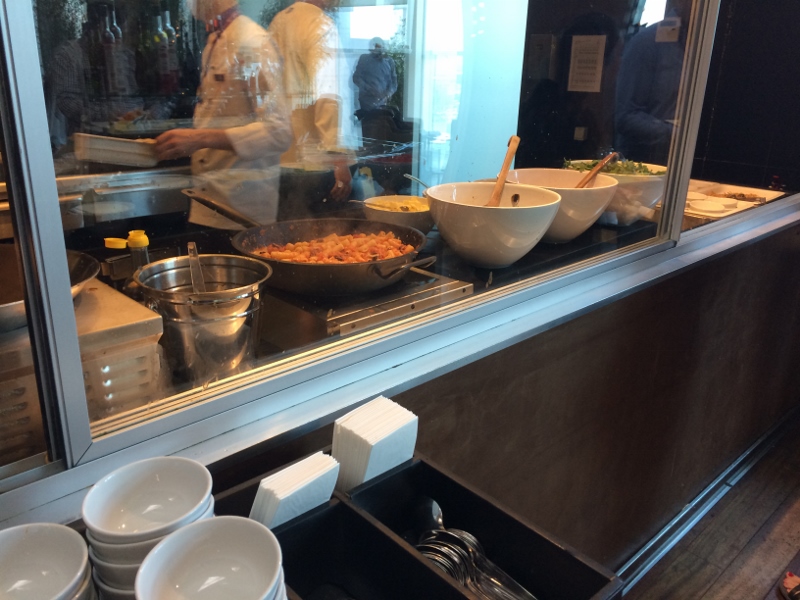 While I was there, it was Japanese cuisine as a specialty theme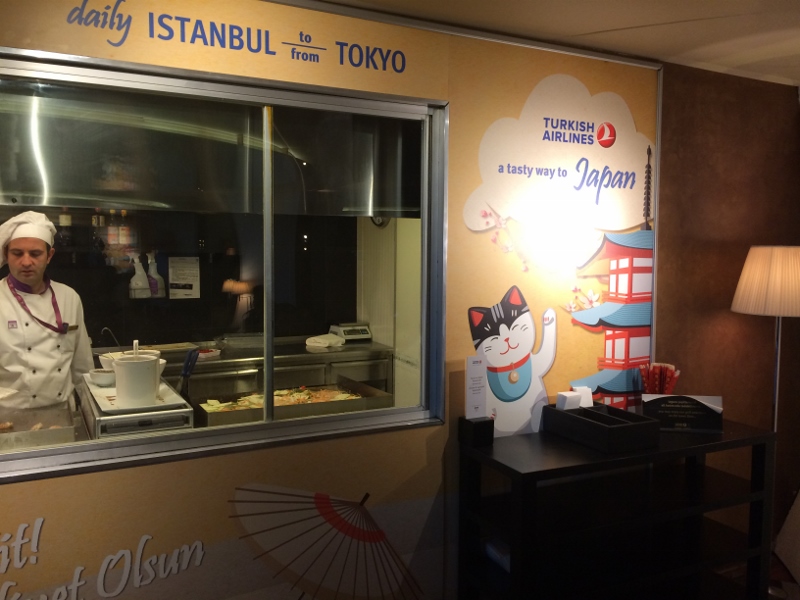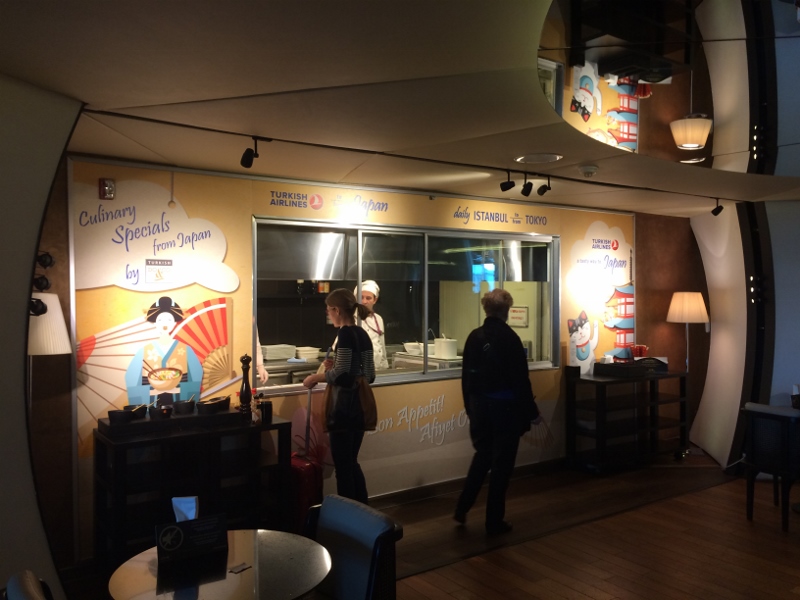 Downstairs, there was a special Turkish ravioli (manti) specialty cooking station. The manti was very tasty.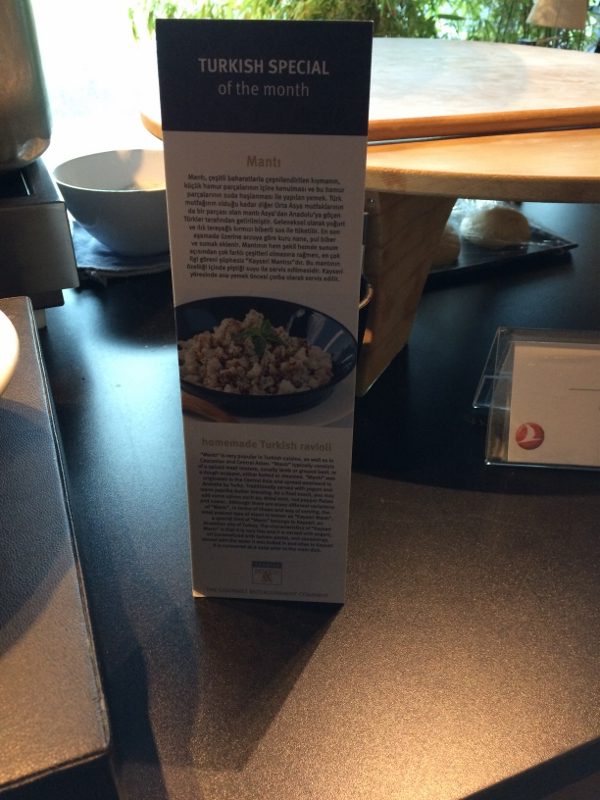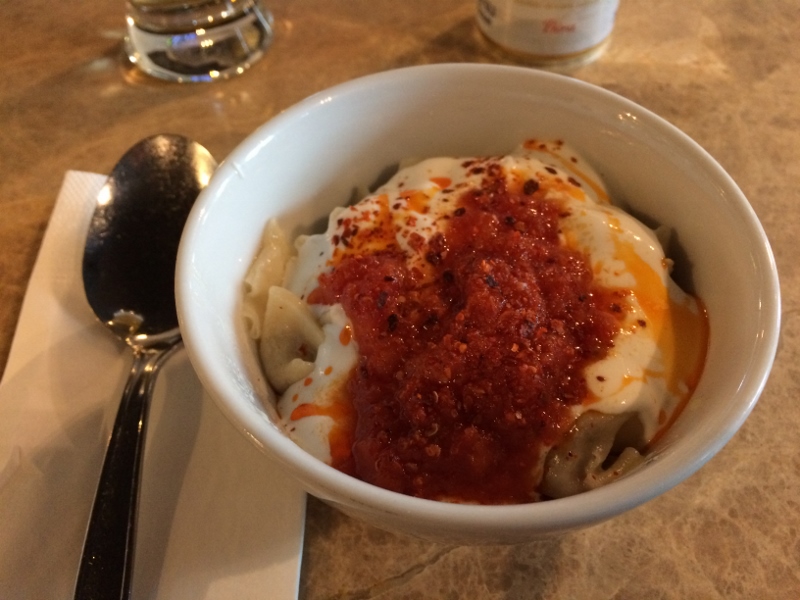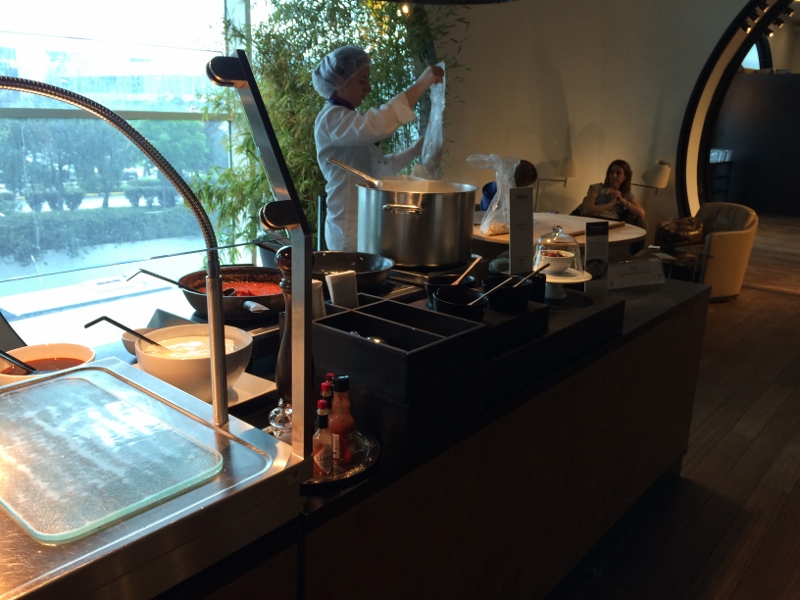 There are a few apple computers on the upper floor if you need to catch up on work/emails.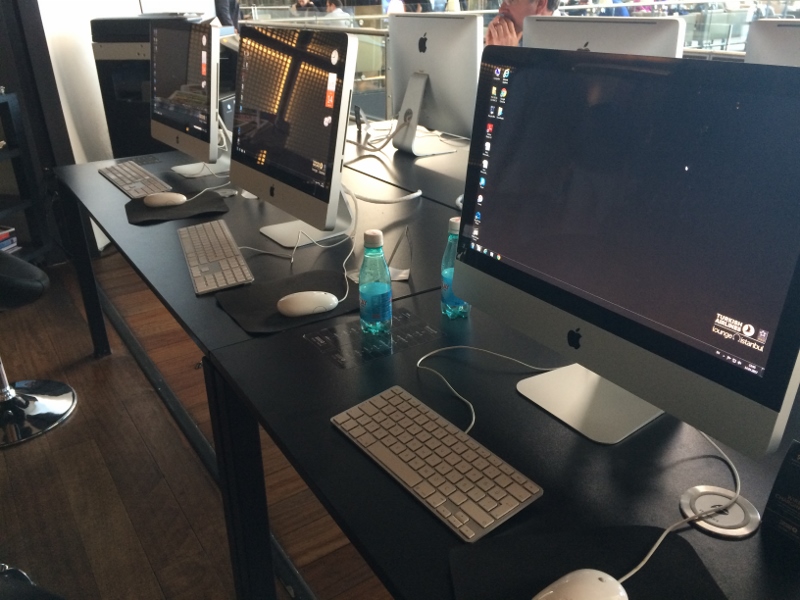 There is a nice kids playground on the upper floor in the right hand side corner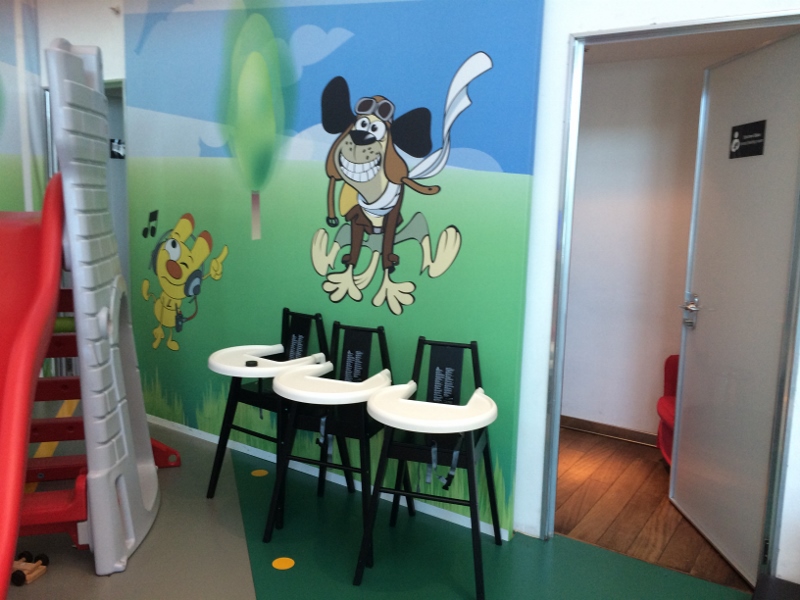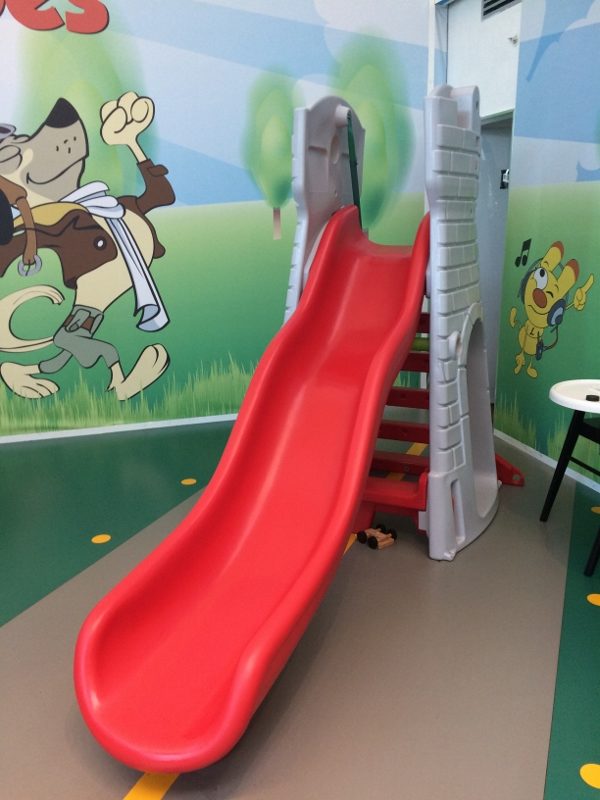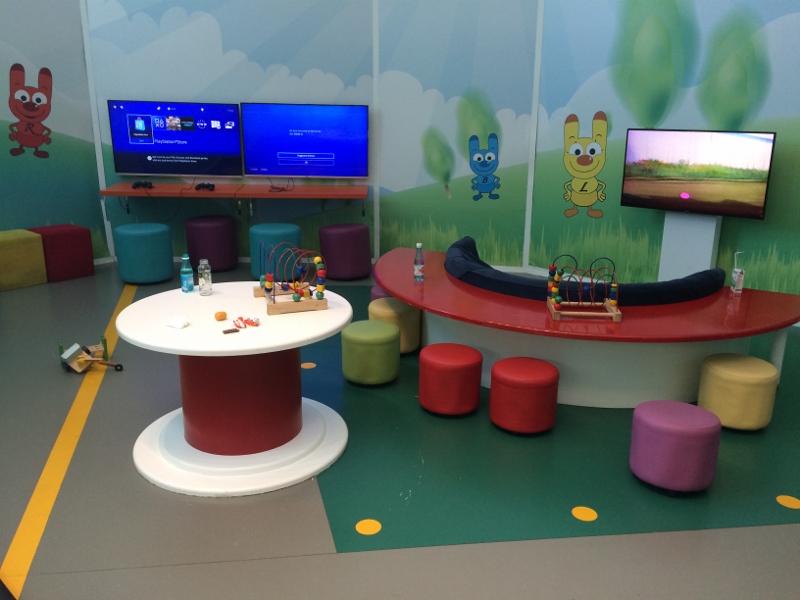 View of the lounge from the center – where you can see both floors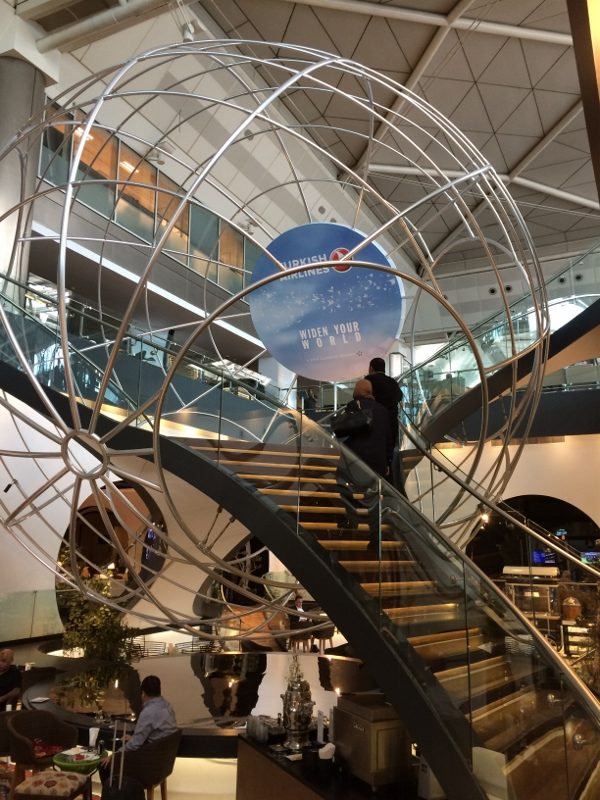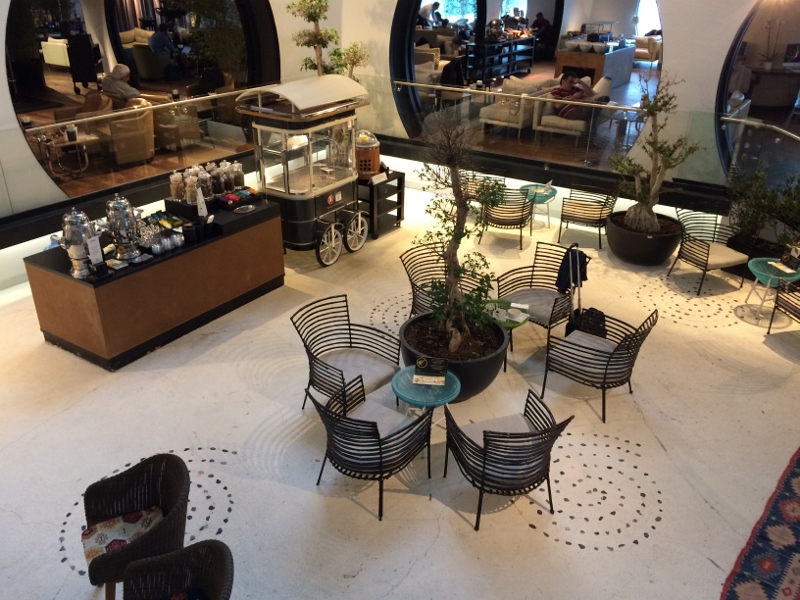 There are showers, both upstairs and downstairs. I prefer to go downstairs as the wait is always less.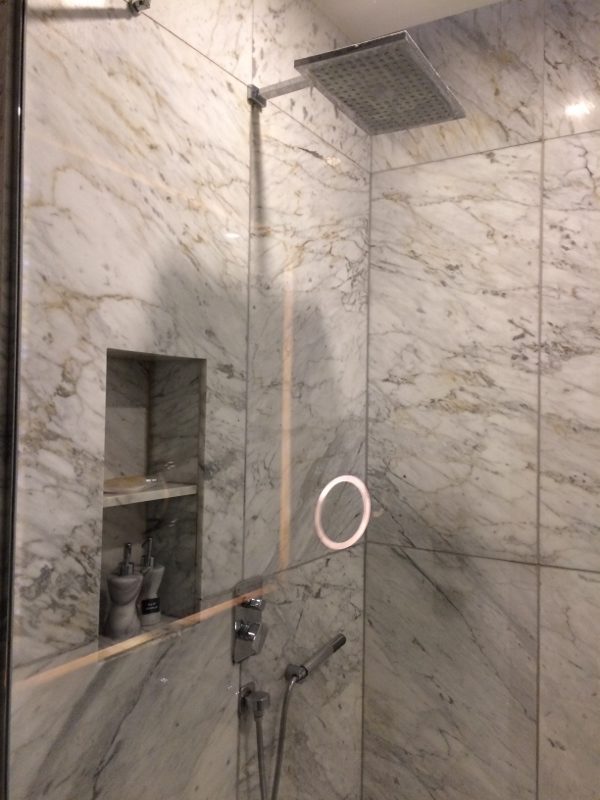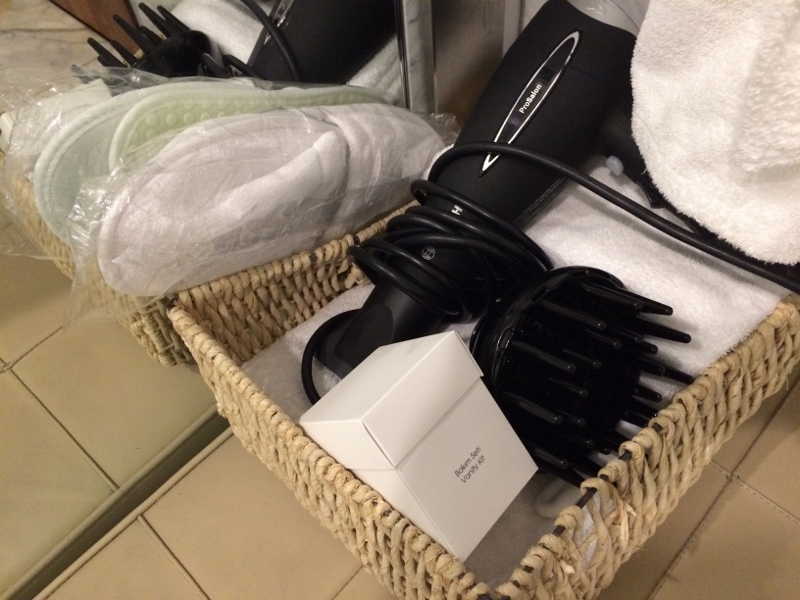 Downstairs there is a also a mini (table) F1 track and a golf simulator. While waiting for my golfing turn I was able to get a nice shoulder/neck massage. The masseuse walks around this area – just spot him/her and ask to put your name down for the massage.