Japan Airlines in Premium Economy class
Flight number: JL 032
Equipment: 777
Origin: BKK (09:45)
Destination: HND (17:55)
Flown: July 2017
Cabin occupancy: 100%
I had originally booked in economy class with my BA avios, however when I checked in for my flight at Bangkok airport the checkin agent upgraded me to their Premium Economy class free of cost. Also, the agent checked-in my bags for my onwards journey on Qatar Airways. What a wonderful customer service by JAL in Japan.
The seat in JAL premium economy is a recliner, very similar to the US domestic first class seat. Quite convenient and comfortable for a 5-6 hour hop.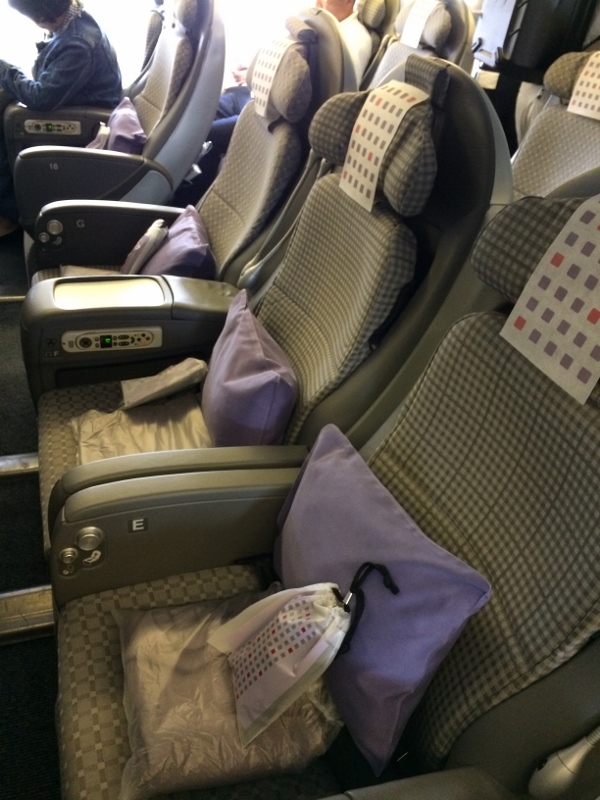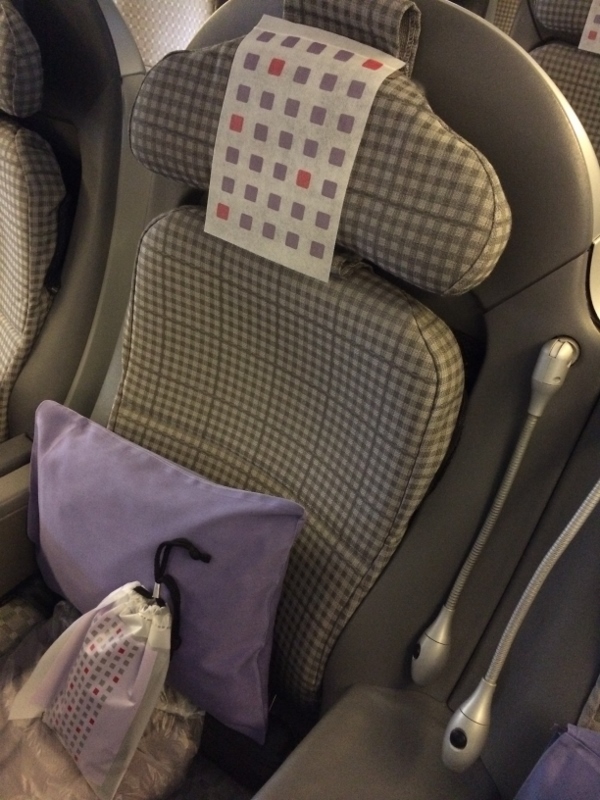 Decent amount of legspace. The good point is that as it is a shell seat, the person ahead of you does not recline or disturb you at any moment.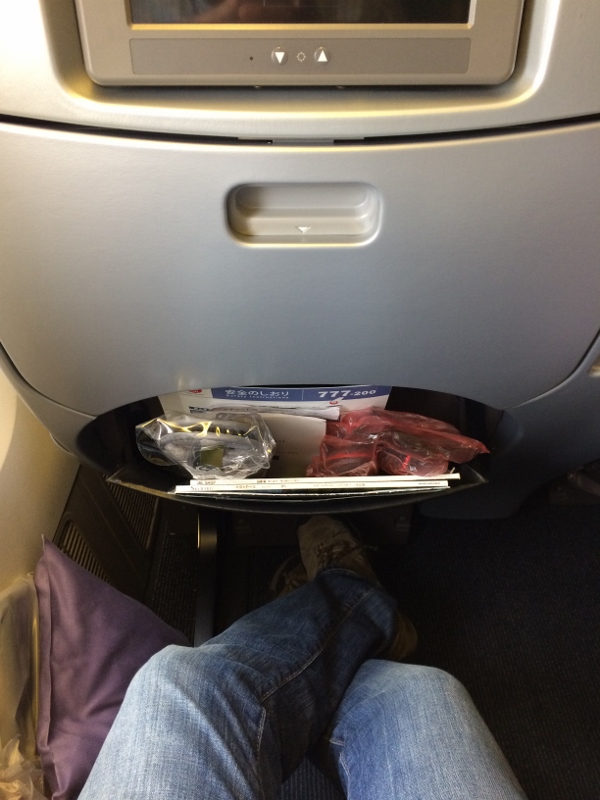 Seat controls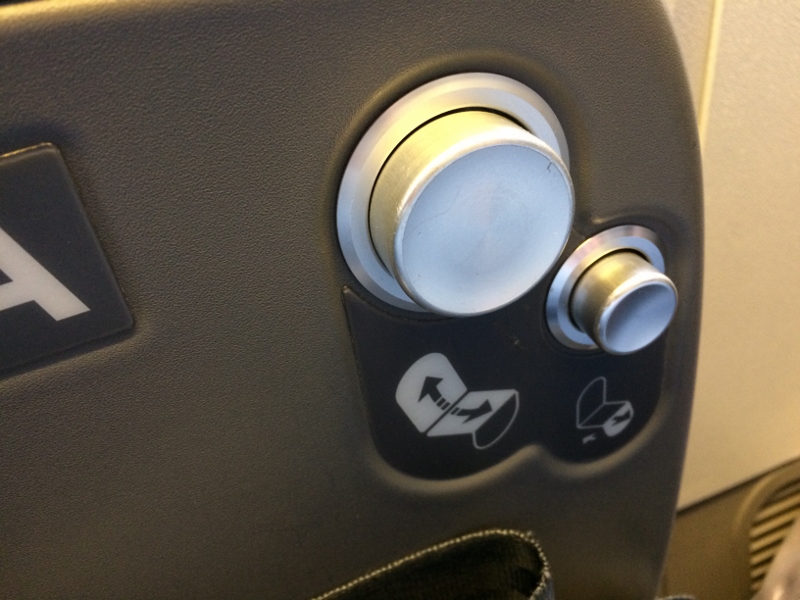 Amenity kit in PE.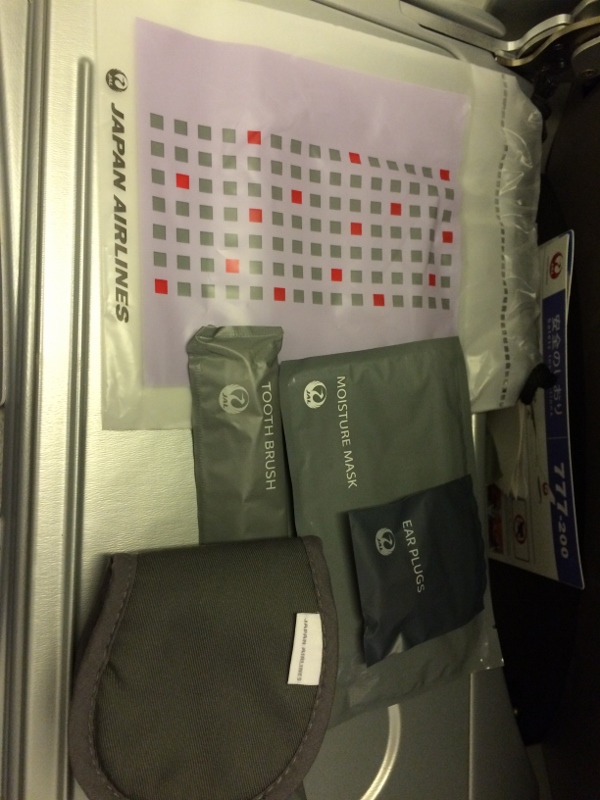 Menu for today's flight. Even in premium economy you receive a printed menu.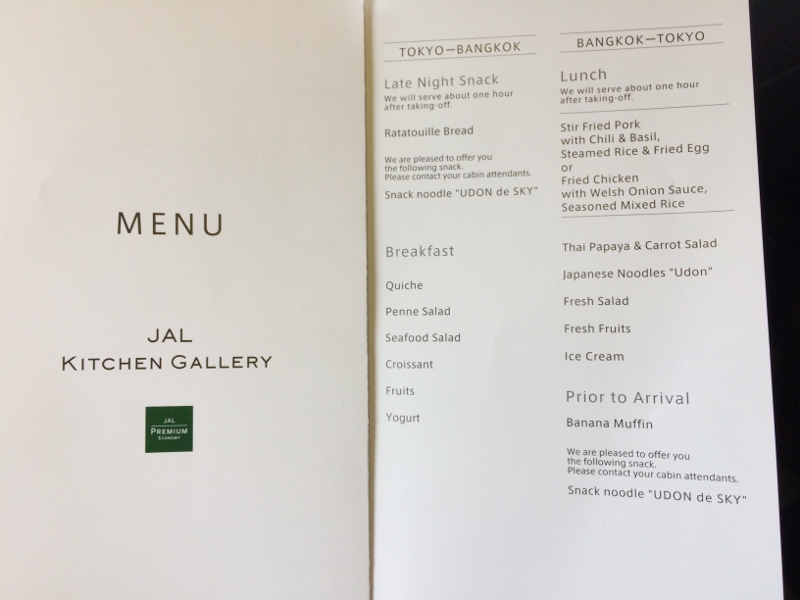 Food was decent.
With nice views of Mt Fuji, during our arrival into Tokyo