Qatar Airways in Business class
Flight number: QR 273
Equipment: 777
Origin: DOH (07:30)
Destination: AMS (13:25)
Flown: July 2017
Cabin occupancy: 100%
Last flight of a great trip to Japan. I liked the privacy offered by the QR business seat on the A350, and after that coming to the open format of the 777 is a bit un-nerving. I am not saying that the 777 seat is not good, but what I mean is that it offers tremendous space, etc but does not offer the privacy offered by the A350 seats.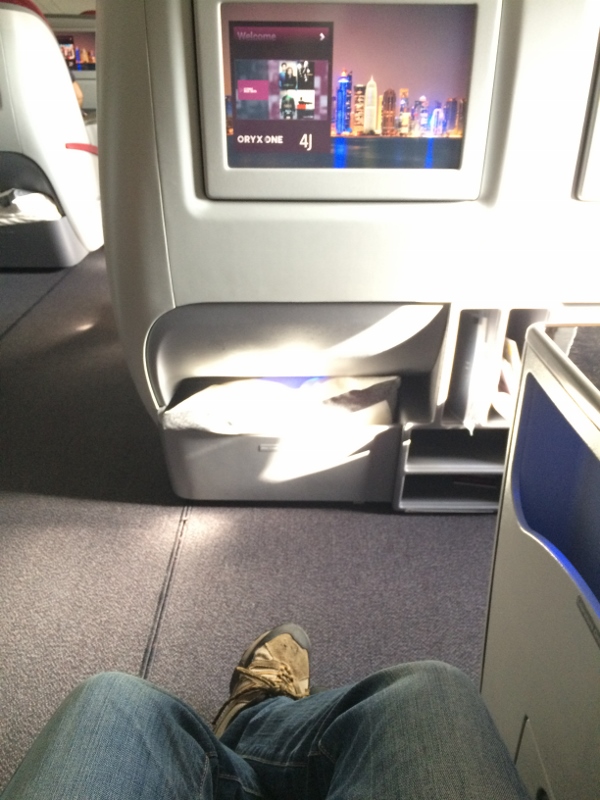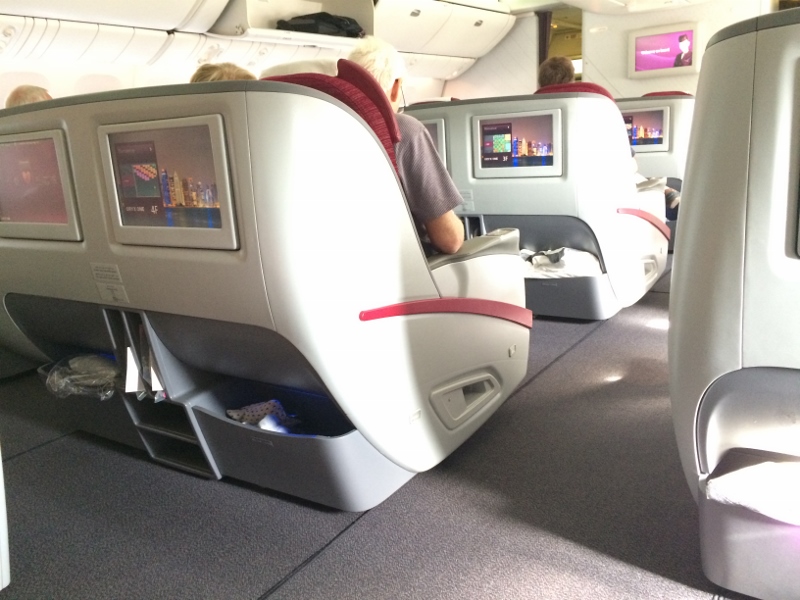 Although, it was a day flight I still slept for a few hours.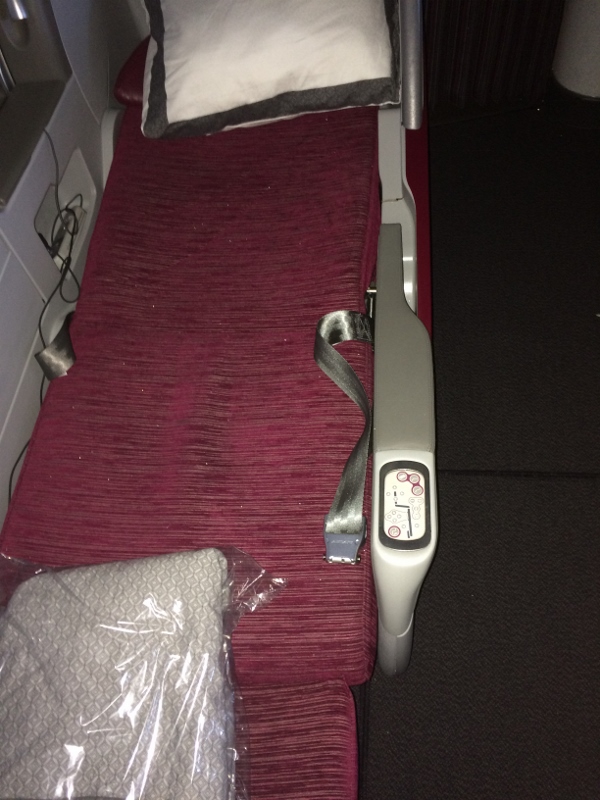 Menu for this flight.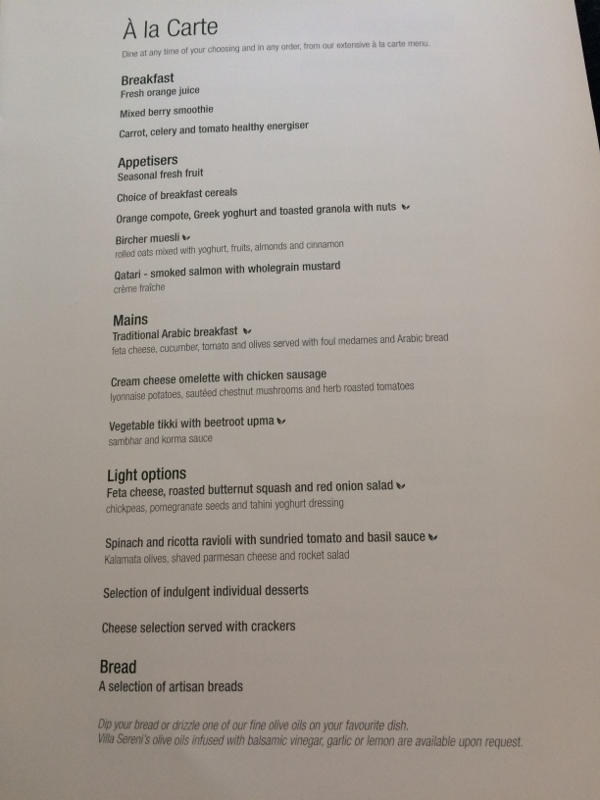 Once the main dish is offered the FA pass around the cabin with a cart for seconds and refill of drinks.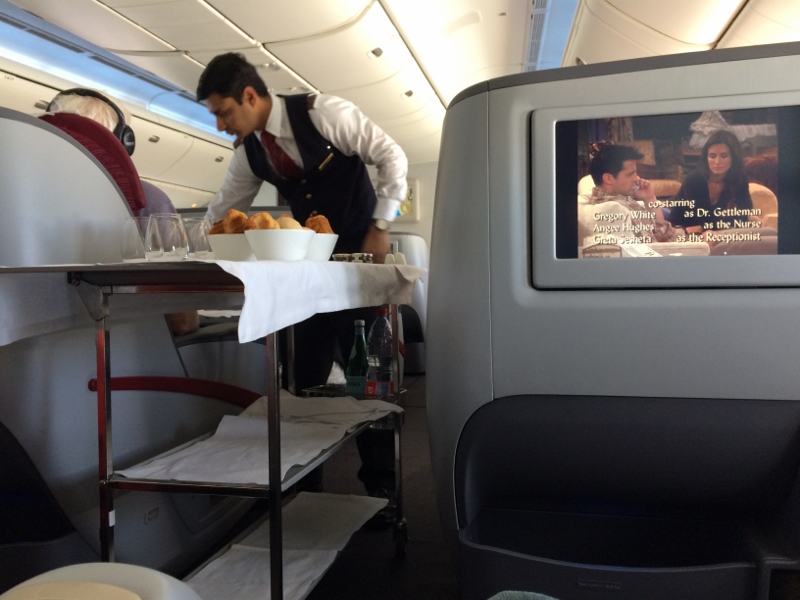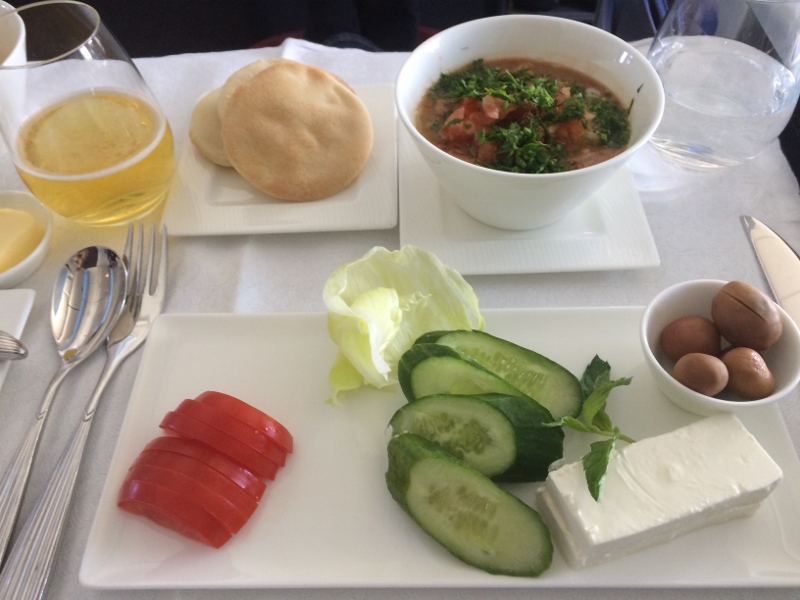 Tasty cheese platter.