Looking for some veggie recipes this summer?
Erika Brouwer is sharing some vegetarian recipes, which even kids love. We will start with a salad starter – with taco boats made up of (Sla) Lettuce, and the filling will be fresh veggies of just about every color. Our main course will be rolls of grilled egg-plants (aubergine) with tomato basil sauce.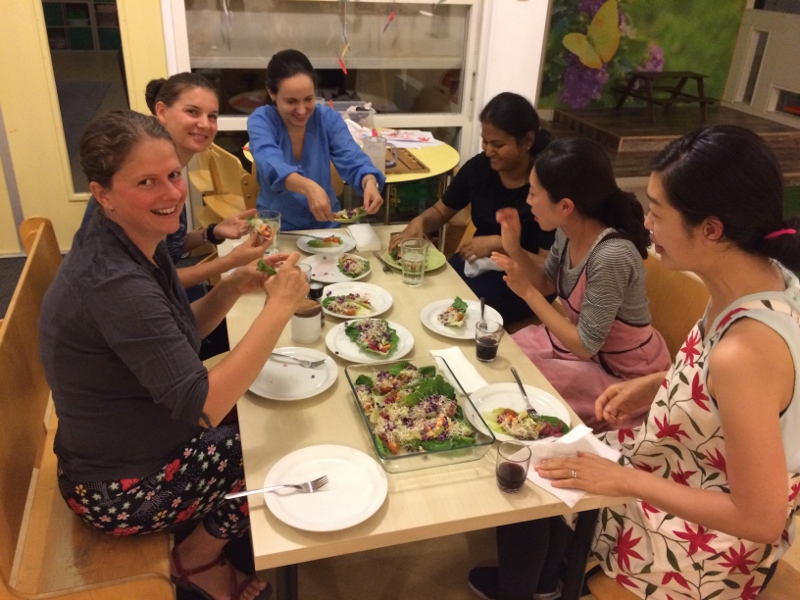 Below, we will take you on a photographic journey through the menu and recipes of that evening – text and recipes is provided by Erika, while the photos are taken by me.
Taco boats: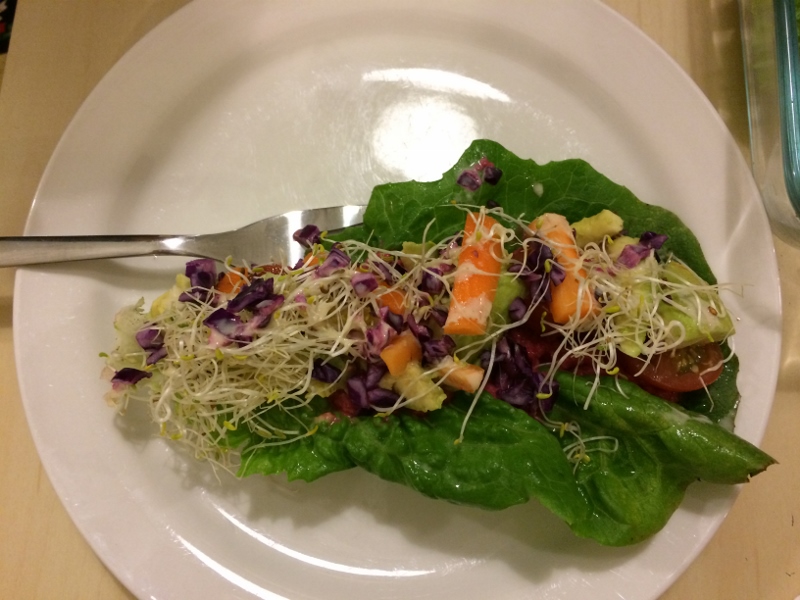 Ingredients
Romaine lettuce
Beetroot hummus
cherry tomatoes,
carrots (bospeen)
red cabbage
avocados
lemons
alfalfa sprouts
Sauce
1/3 cup (80 g) tahini (to keep this recipe raw, use raw untoasted tahini)
2 Tbsp (30 ml) lemon juice
1 Tbsp (15 ml) maple syrup
optional: Pinch sea salt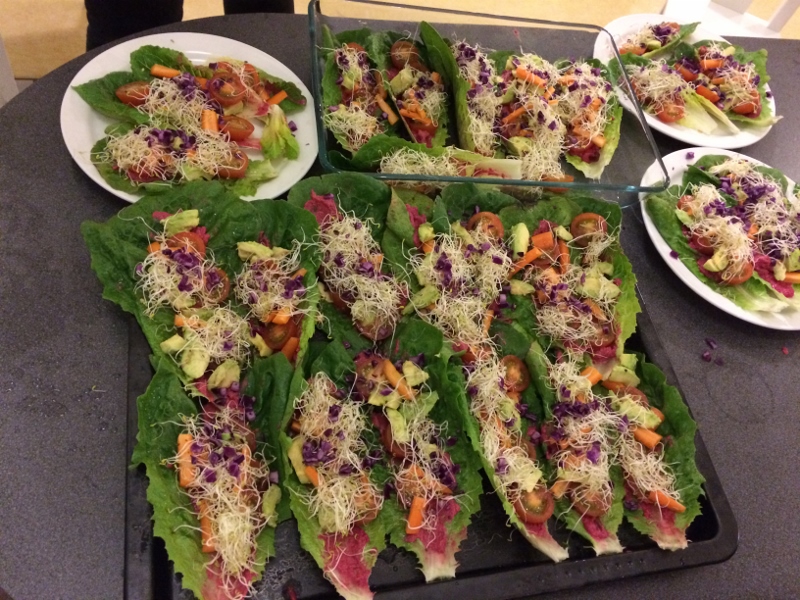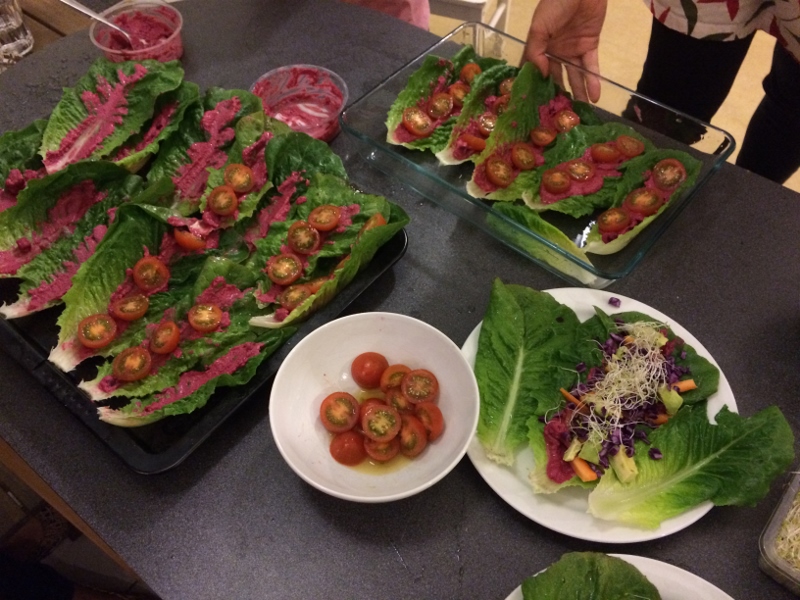 Grilled aubergine recipe: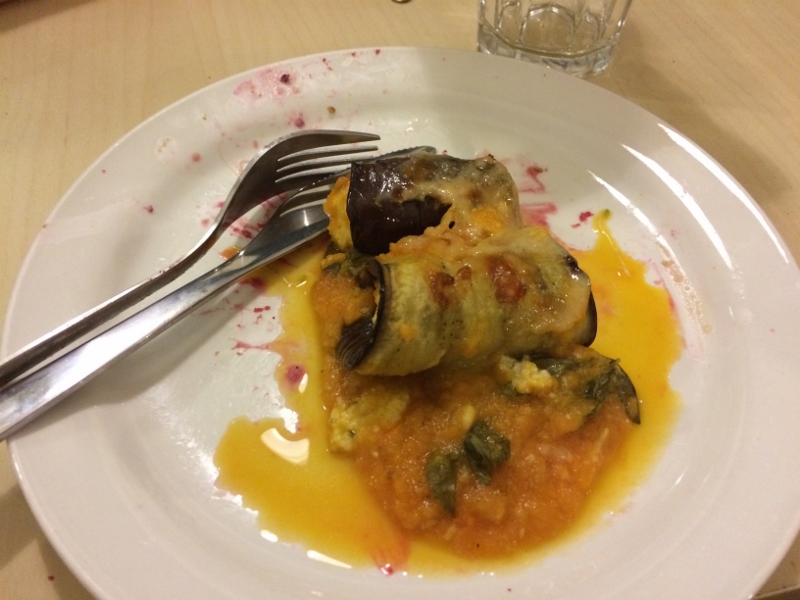 Ingredients:
1-2 aubergine
1 ricotta
cca 1 kg tomatoes or canned
fresh basil
lemon
lot of garlic
salt, pepper
fresh time
white bread crumbs (or volkoren) about 3 slices
Aubergine slice lengthwise, brush with olive oil both sides, salt, pepper and put to gril about 15 min (depending on the thickness:)
Ricotta, bread crumbs, lemon juice, fresh time, garlic (1-2) salt and pepper – filling.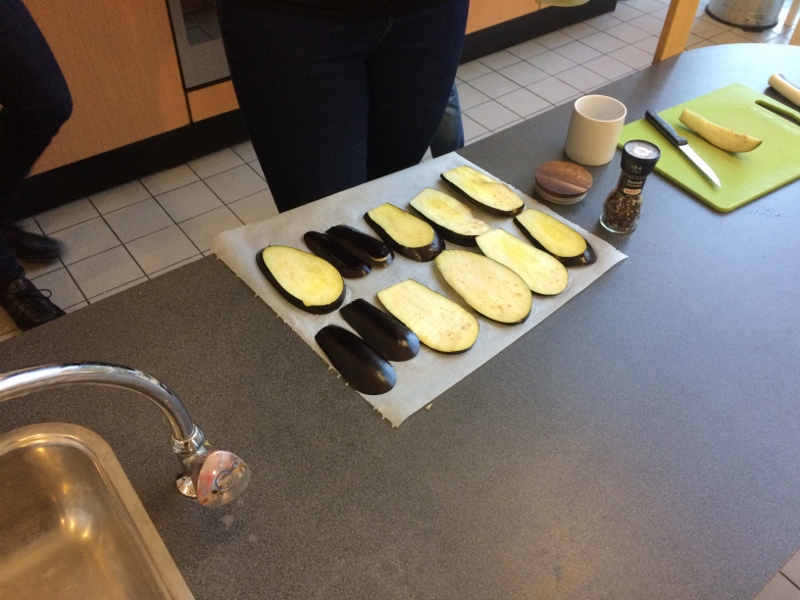 5 garlics minced or pressed, bake in olive oil, add chopped tomatoes without the skin or use the canned ones. Sautee for about 20 min (when fresh, canned less) add salt, pepper and fresh chopped basil at the end.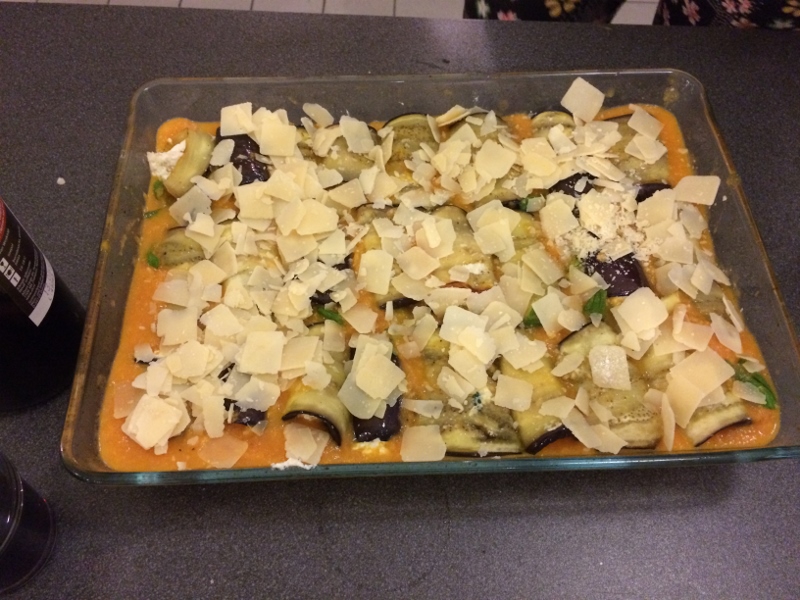 Put the sauce in the bowl (casserole?) and put the aubergine rolls next to each other. On the top you can use parmesan cheese. Bake for about 20 min on cca 200 oC.
VEGAN version:
substitute ricotta with vegan cheese – silky tofu and parmesan cheese with VEGAN parmesan cheese: raw keshu ground in the food processor, add salt, pepper, dry garlic (to buy at any supermarket) and nutritional yeast (optional) add on top of the dish and bake it about 15 min on 200 oC.