Lufthansa Senator cafe is a wonderful concept. It is a nice and cosy lounge, wherein you just go for a quick bite and drink. As you see in the photo below, once you enter from the far right, you will directly pass close to the bar on your left. There is a person usually attending the bar. You can order fresh coffee or other drinks there. I loved this lounge, a quick way to recharge, grab a bit to eat, have a small chat and you are away to catch your flight.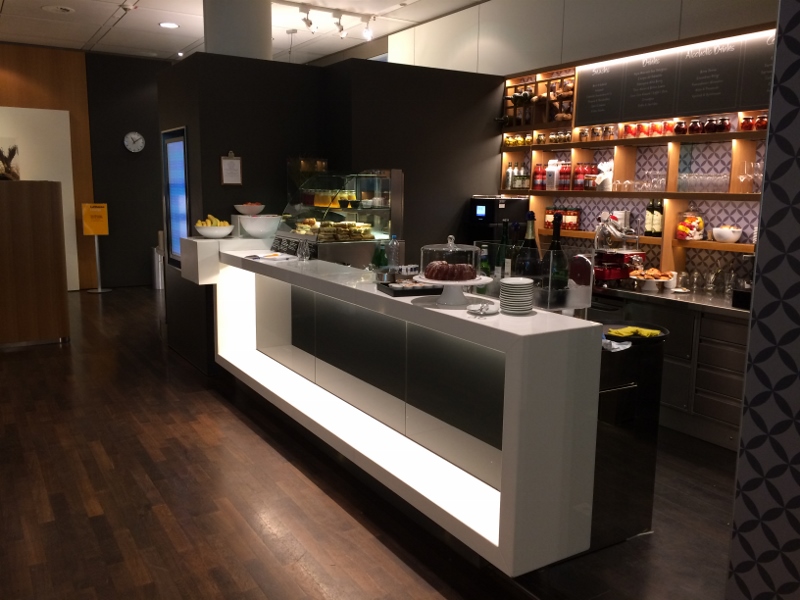 Next to the bar, you will see a nice anti-pasti platter with meat cuts and olives.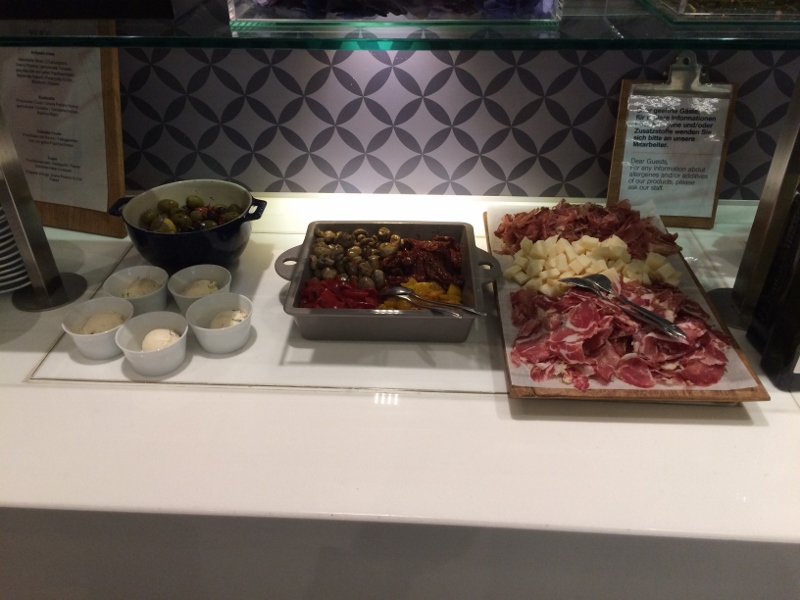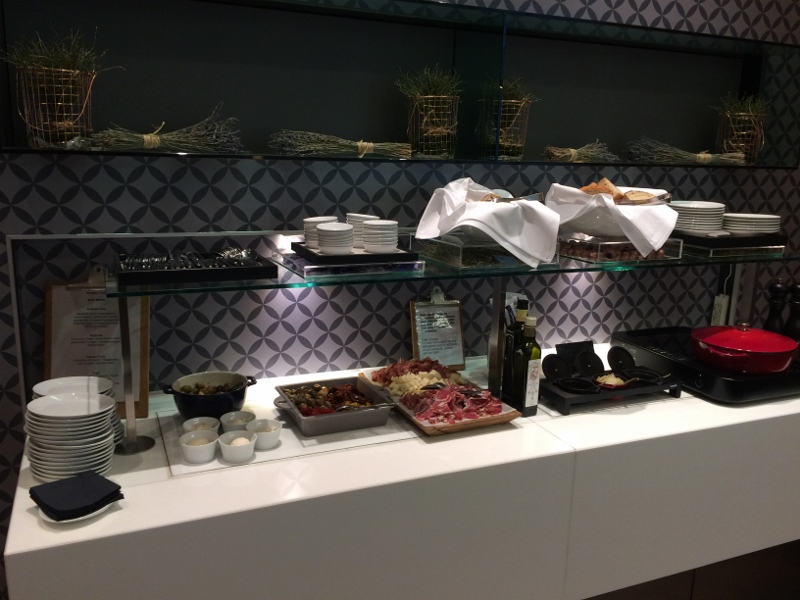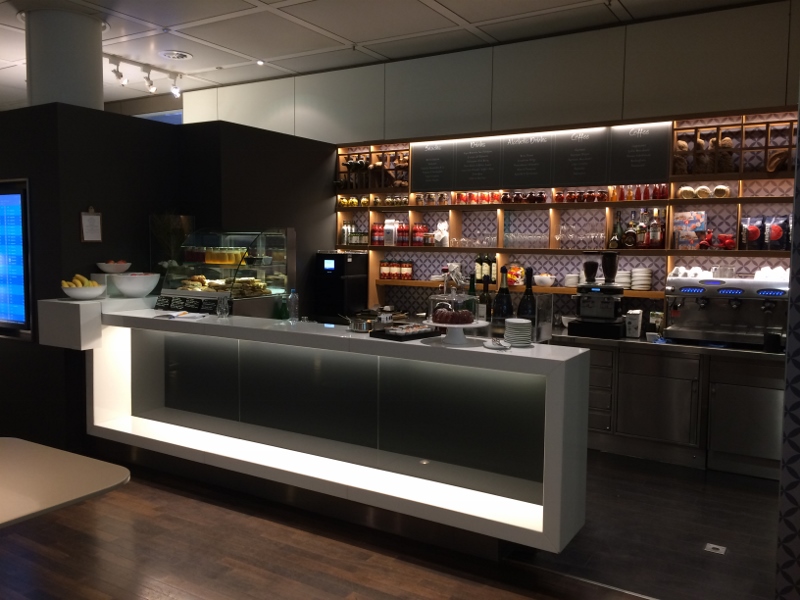 There are nice cosy couches to sit and relax and also a small high table, with power outputs to get some work done while you are in the cafe.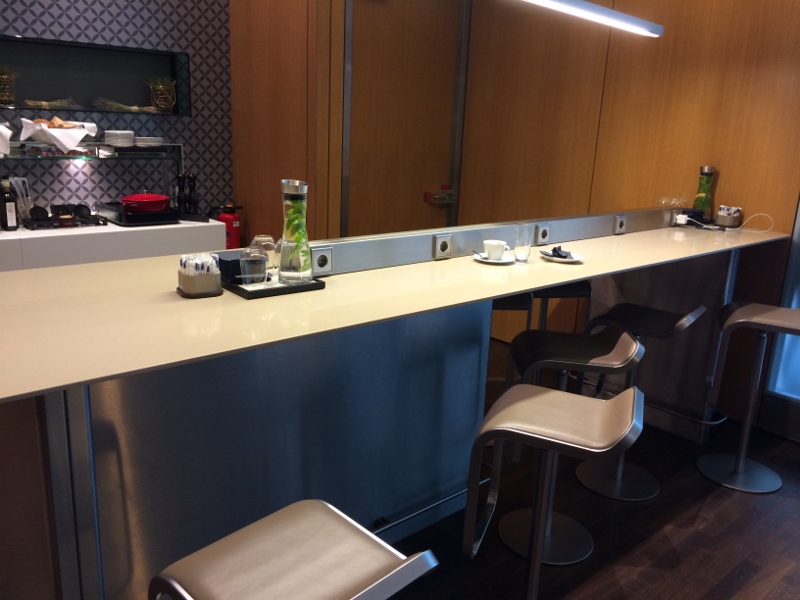 I was there with my colleague and we loved the place. We got some drinks, had a nice chat and were on our way to the Senator lounge next door for some warm lunch.