Hong Kong airport is clean and very nicely laid. All things are nicely sign-posted, thus if you can read you will not have to ask anyone for directions. On my recent trip I had a brief one night stopover in Hong Kong and I was not sure if I should stay at an airport hotel or take a bus into the city. The difference in hotel stay at the airport, compared to a cheap hostel in the Kowloon part of the city is huge. I decided to slum it out in an hostel in Kowloon and took the bus A21 into the city. I was staying in Urban Pack hostel in Kowloon – its quite a nice place, very close to food and transport options.
Its quite an easy proposition as buses leave every 15 minutes and take you to Kowloon in around 45 minutes (of course, depending on the part of Kowloon you are visiting).
Once you are out of immigration and customs, just follow the sign towards Transport to the city. Its quite clearly posted.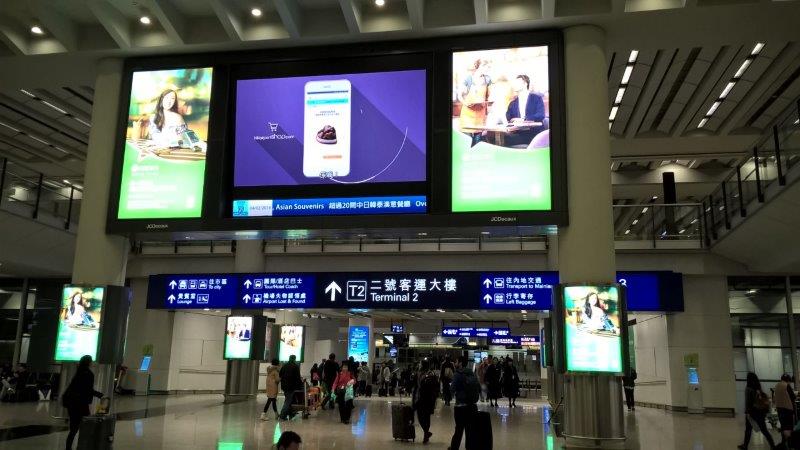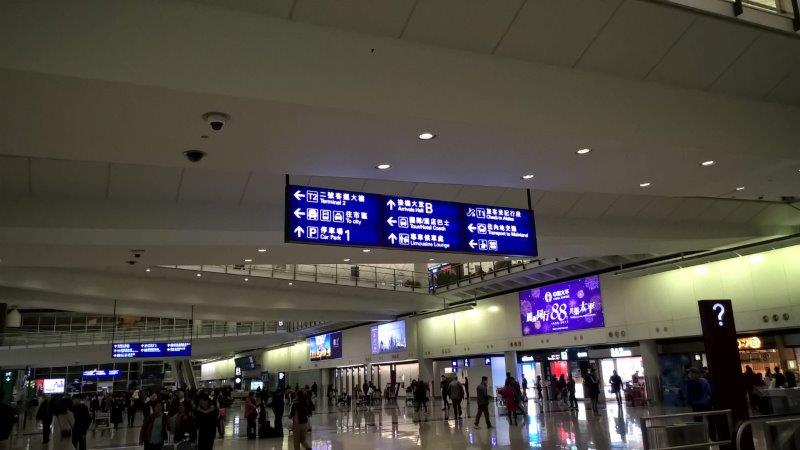 There is quite a good overview of time and prices. One price is around 33 HKD and a return bus trip to Kowloon is around 50 HKD. Unlike the airport express train return ticket – the return portion of the bus ticket can be used for another day/time.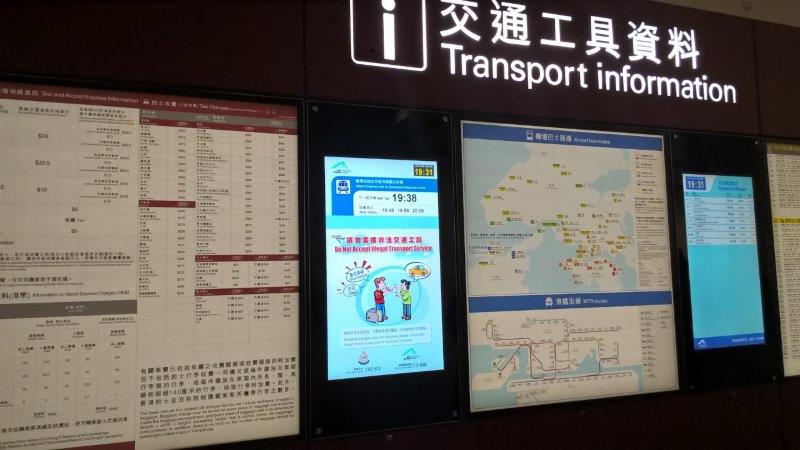 There is a huge bus depot at the airport a few minute walk from the arrivals. All the bus numbers are sign-posted. The airport express bus to Kowloon is A21.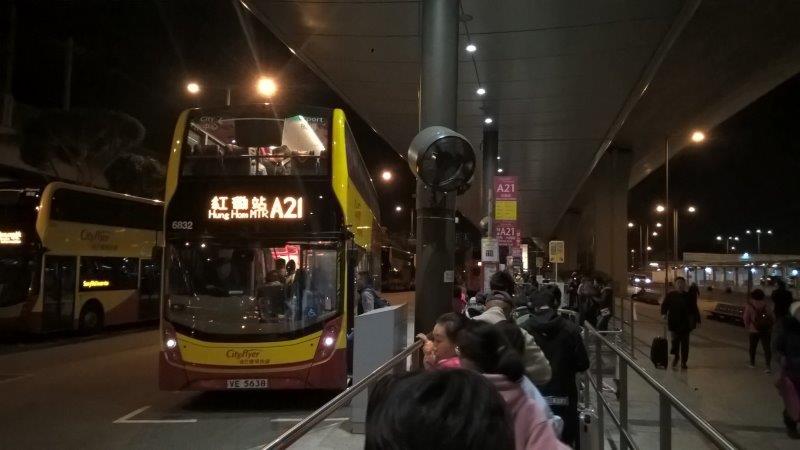 The buses are supposed to have free wifi – however mine did not work. The buses are nice double decker and quite comfortable. They have luggage racks downstairs so that you do not have to lug your bags upstairs.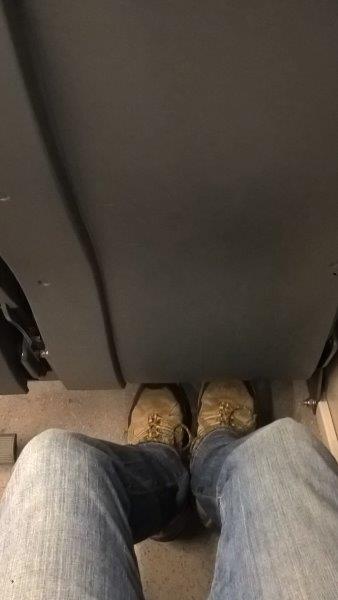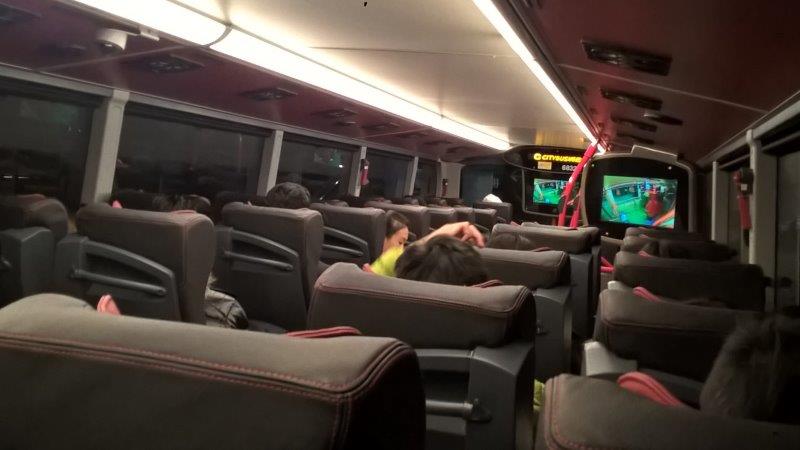 You do not even have to worry about asking when your stop is. All stops are presented on the monitor. What a cheap and convenient way of going into city.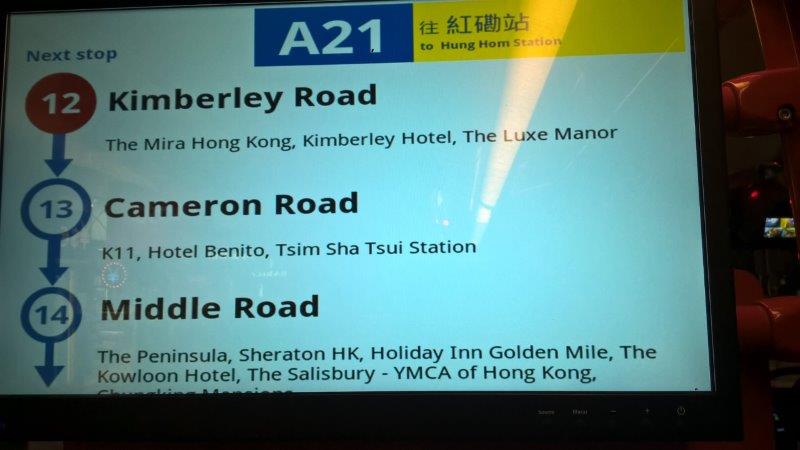 The A21 buses run (06:00- 00:00), every 15 minutes. While the same bus is called N21 on the same route and it runs between midnight and 6am, albeit with a reduced frequency.
I was spending the night at Urban Pack hostel Kowloon that is the 13th bus stop (Cameron Road/ Nathan Road) on the A21 bus route while coming from the airport. The bus stop is right in front of the hostel.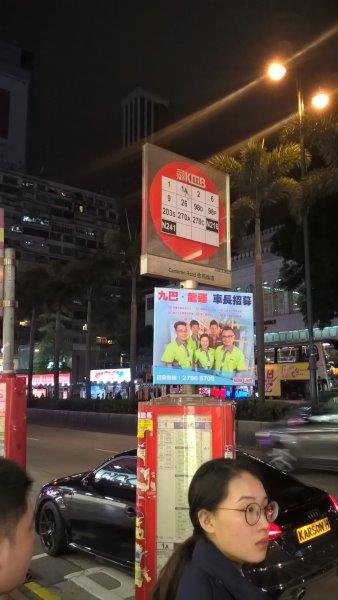 The hostel is in this building.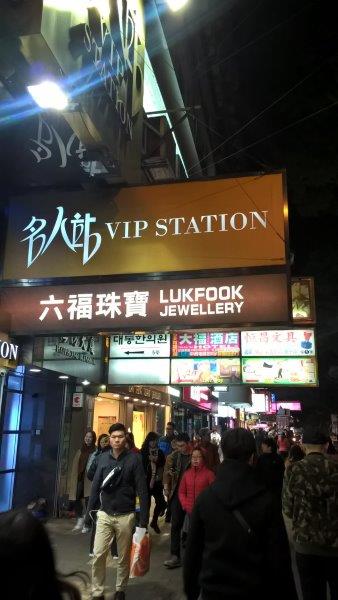 It was a small room, knowing that the real estate in Hong Kong is sky high I had no other expectations.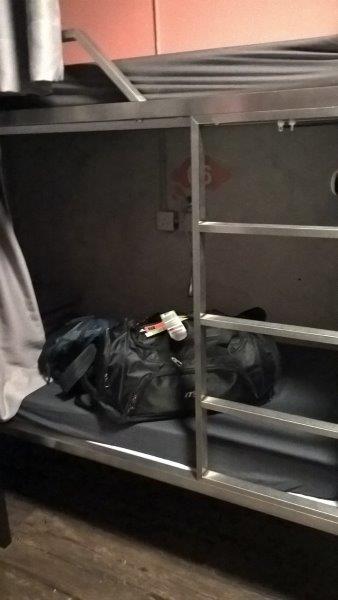 I dropped my bags and then went out for some warm meal and a cold drink.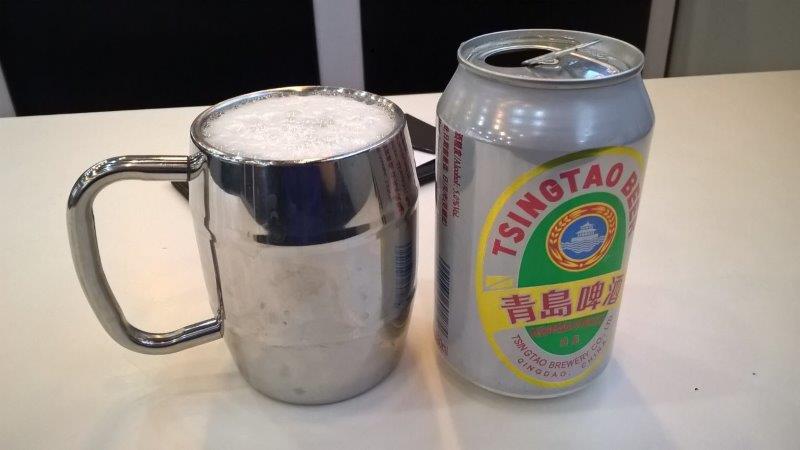 The food was very very tasty, I loved these noodles with a side dish of steamed greens.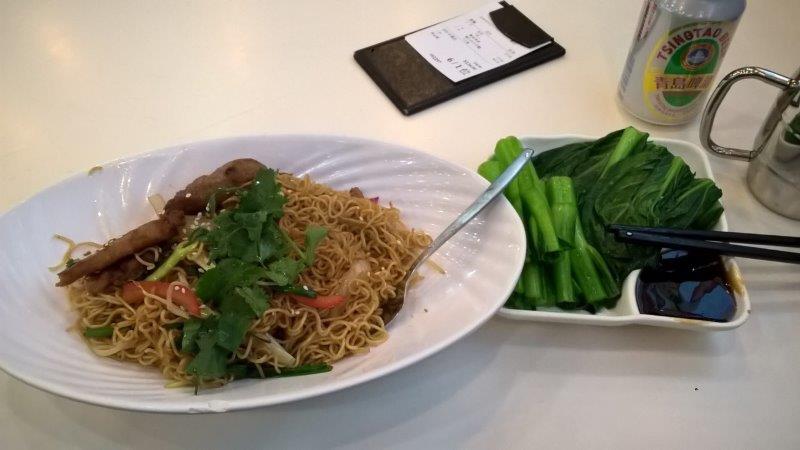 After the meal, I strolled around to the Kowloon promenade to gaze at the fantastic Hong Kong skyline. It is truly impressive.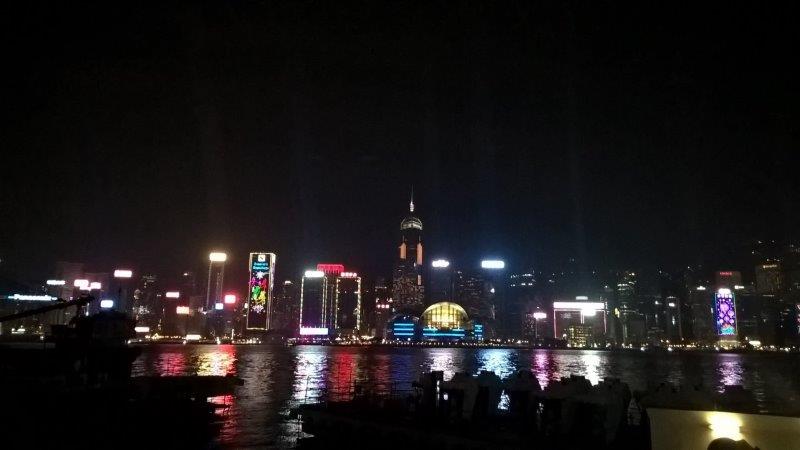 A shot in front of the Peninsula hotel, next to the promenade.