When you think of Vietnamese food the first thing that pops in your head is a BIG bowl of hot, steaming and tasty soup, called Pho. Pho is served in a bowl with a white rice noodles in clear beef broth, with thin cuts of beef (steak, fatty flank, lean flank, brisket). Variations feature tendon, tripe, or meatballs in southern Vietnam. Chicken pho is made using the same spices as beef, but the broth is made using only chicken bones and meat.
To say Pho is tasty is an understatement – it is truly fabulous. A simple soup that can be mind blowing. I have tried making Pho at home numerous time, but the broth is just too difficult and time consuming to be made at home. I always think of making authentic broth, and then actually go ahead with a canned/cubed broth solution.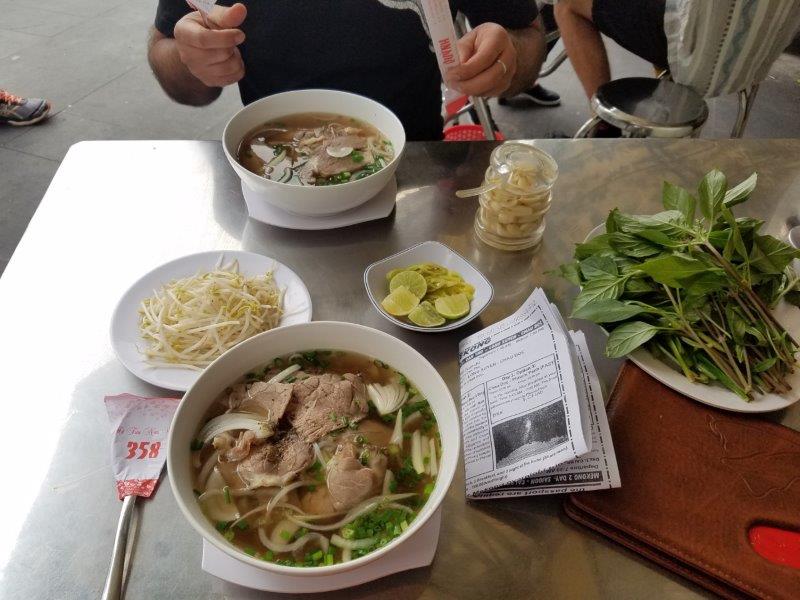 Enjoying a steaming bowl of Pho at Quynn Pho.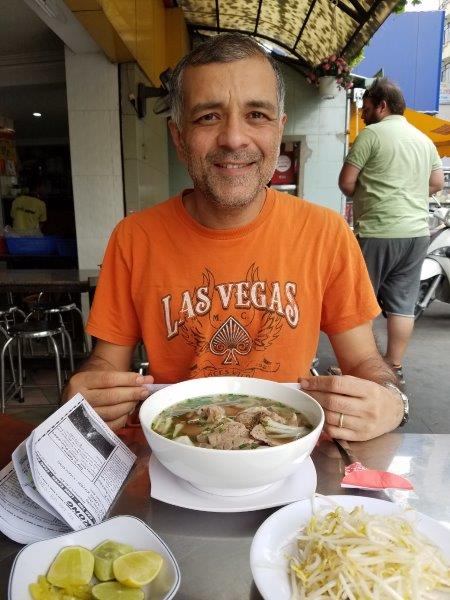 As we were staying in the backpacker area, most of the dining options were round the corner. Our guesthouse recommended that we visit Pho Quynn for a great bowl of authentic Pho. And truly, we were not disappointed. I ate Pho here at least 3 times during my stay in Ho Chi Minh City.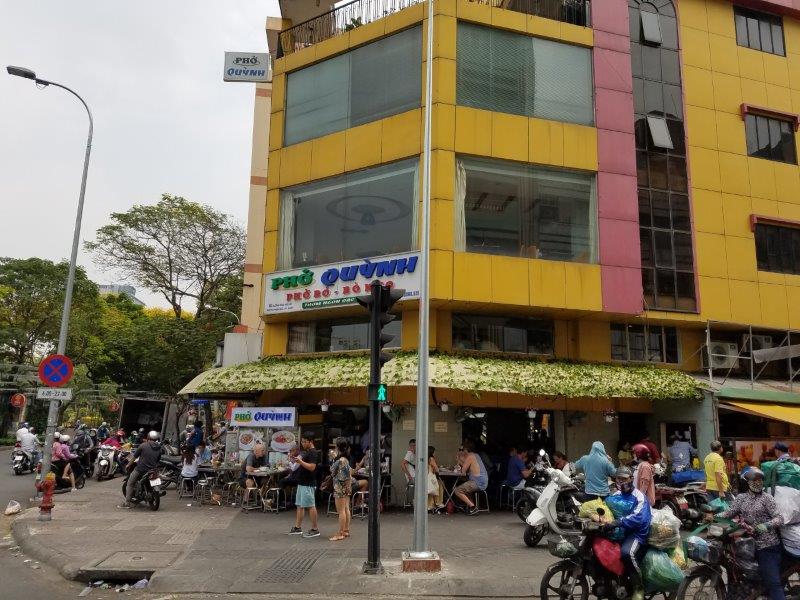 Please see the menu at Pho Quynn below, with different kinds of Pho on offer.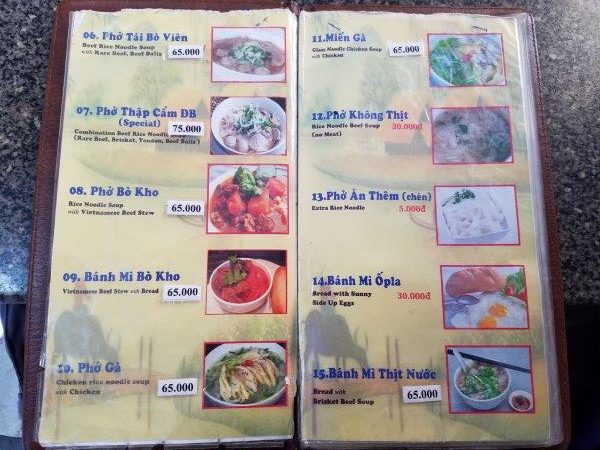 Banh mi Bo Kho is seen below. This is tasty beef stew with some veggies, served with bread.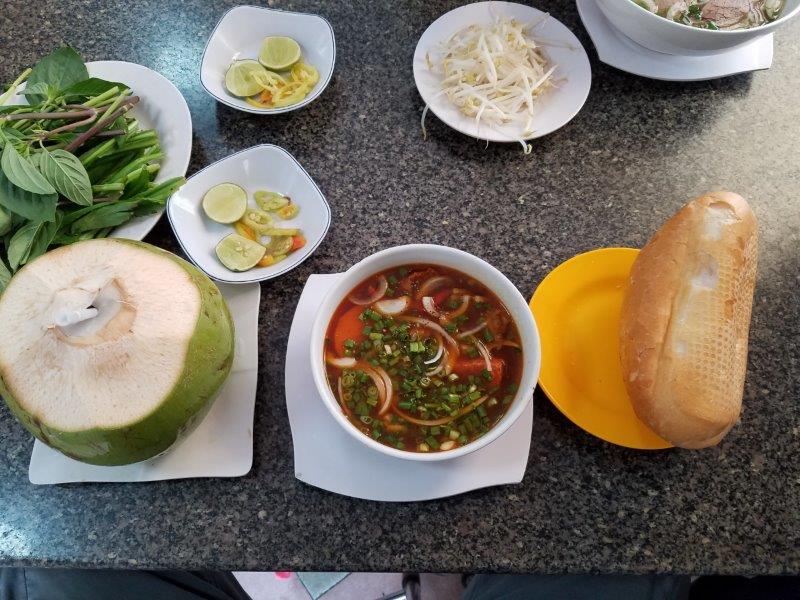 The taste comes from the broth for the stew. It was amazing!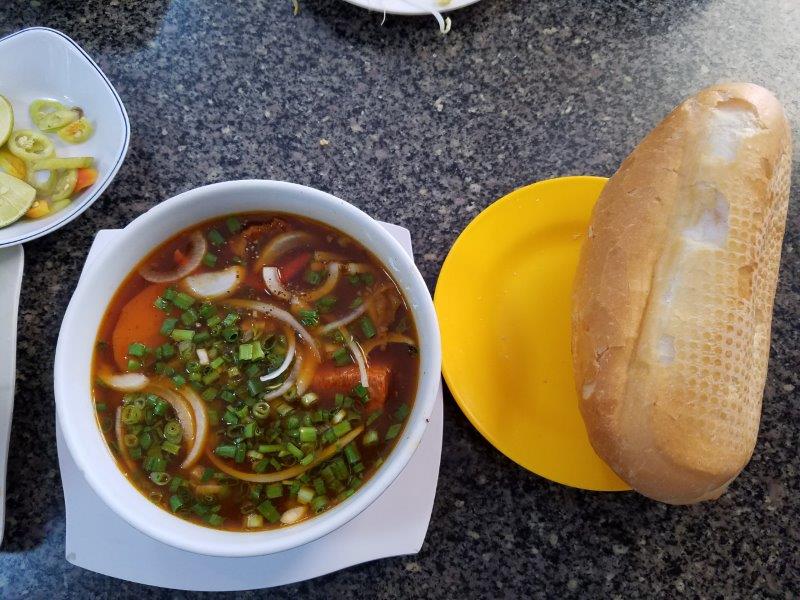 In the backpackers area, in the evening there are many dining options. However, none of them had any traditional Vietnamese feel to it and we looked somewhere else.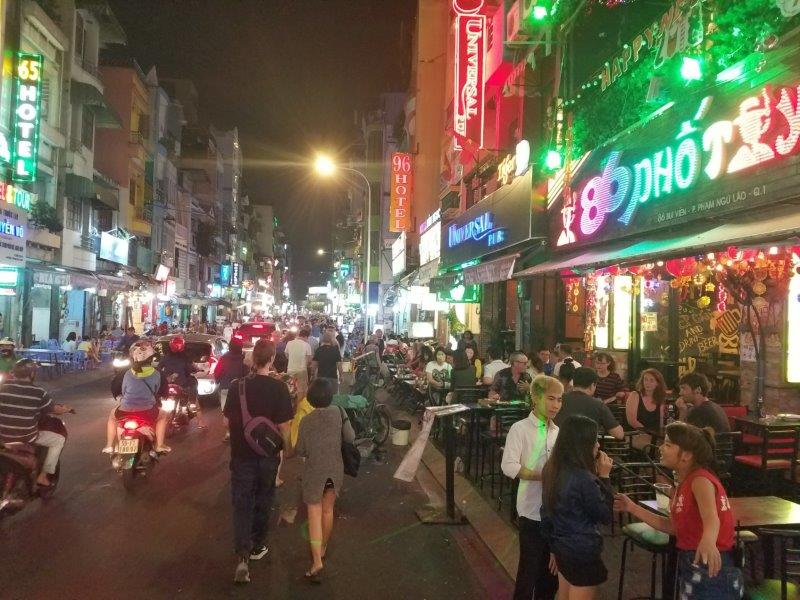 There is a fancy version of the street food market, a bit north of Ben Thanh market. This is a very touristic street market, and dont expect anything traditional – you will see food options from around the World.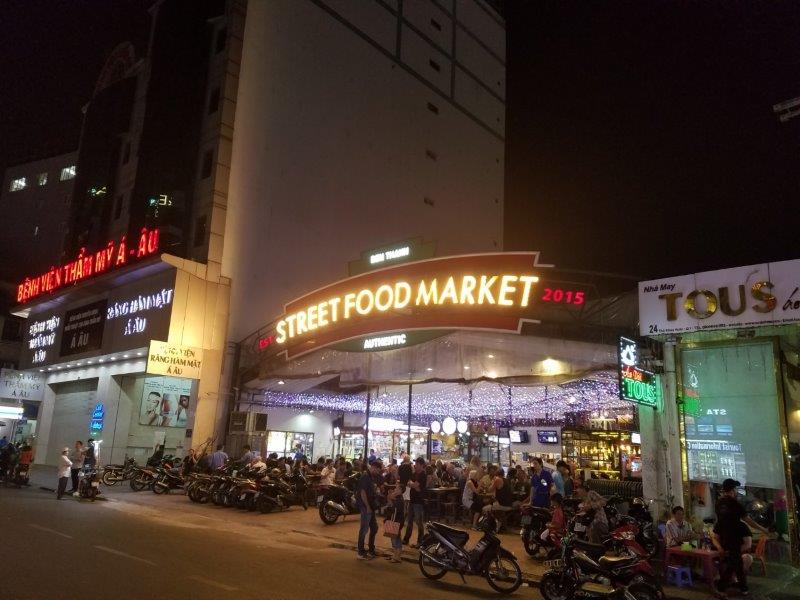 Inside you will see open stalls like these with a lot of different food options. Wherein, you can purchase your food and take it to the tables at the front or back and enjoy your meal.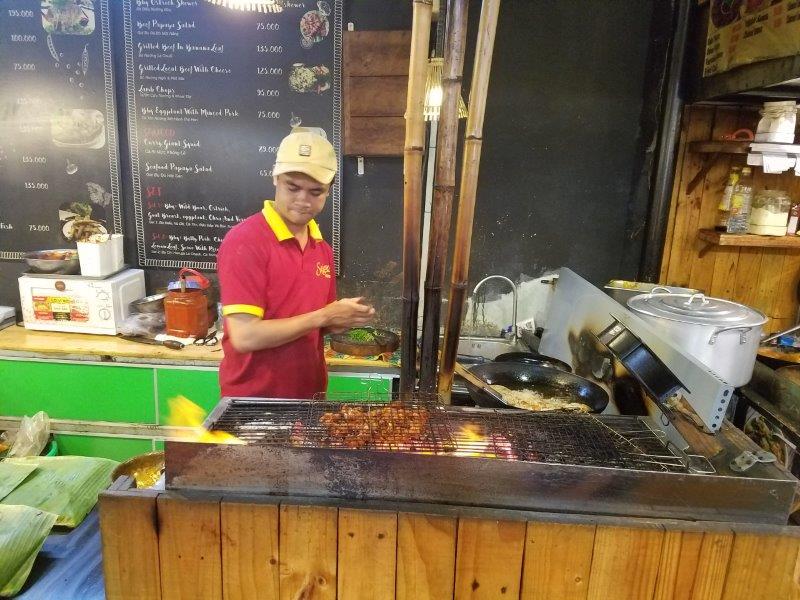 Another street food option is right next to the Ben Thanh market. These hawkers are not here during the day – once the market closes they pop up and you can have decent dinner here.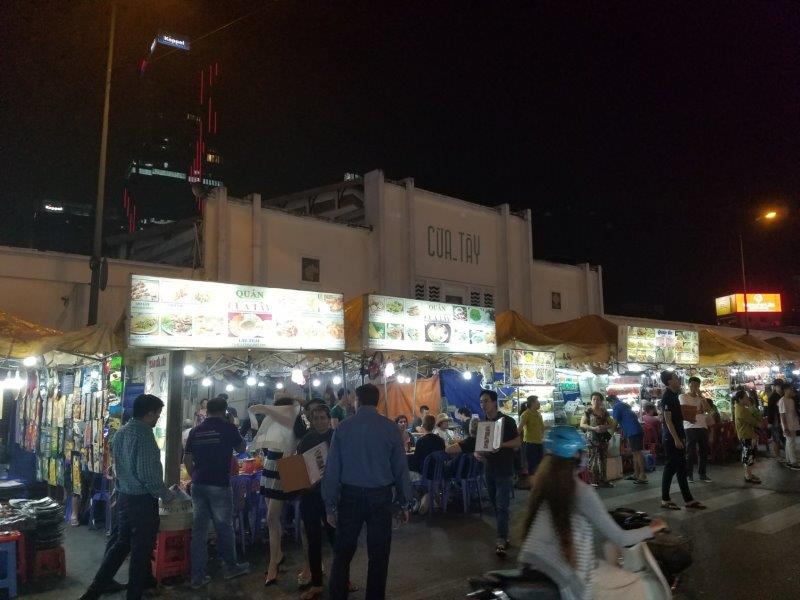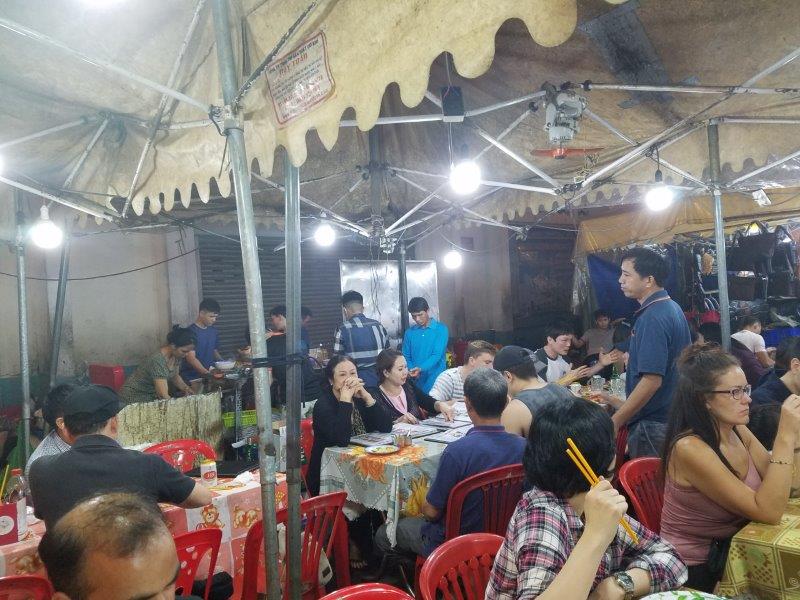 We had grilled fish…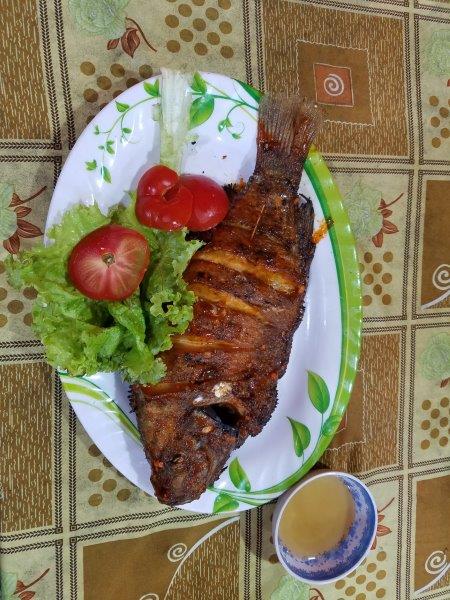 and some Bo la Lot. It is minced meat wrapped in wild beetle leaves and grilled over charcoal. You can roll these rolls in leaves, rice pancakes, with some noodles and veggies and they taste fantastic.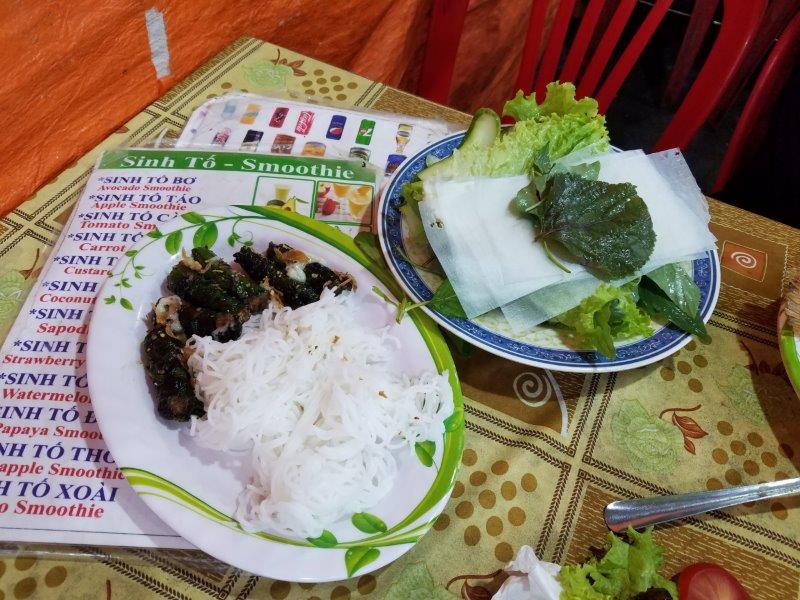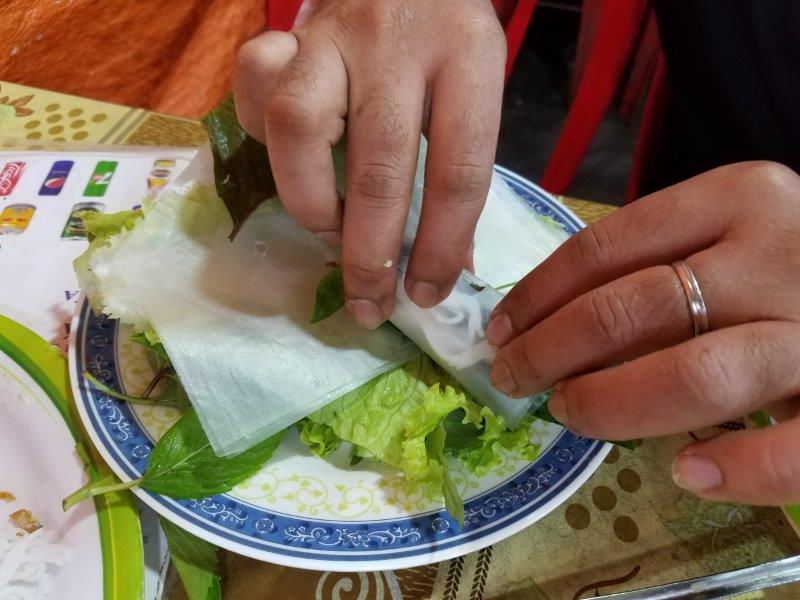 During the day, there is a food market inside the Ben Thanh market. You can get traditional Vietnamese options easily here.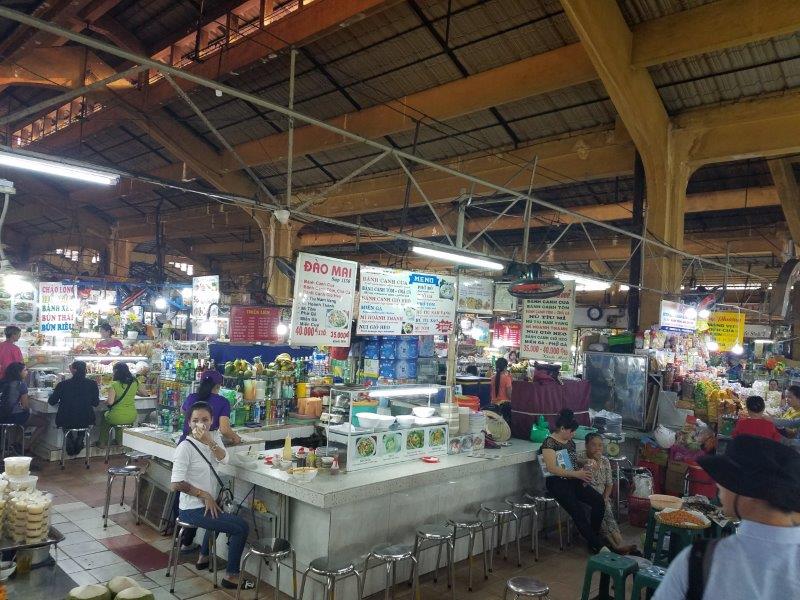 In front of the Ben Thanh market on one side you will see the Pho 2000. It is another good Pho joint.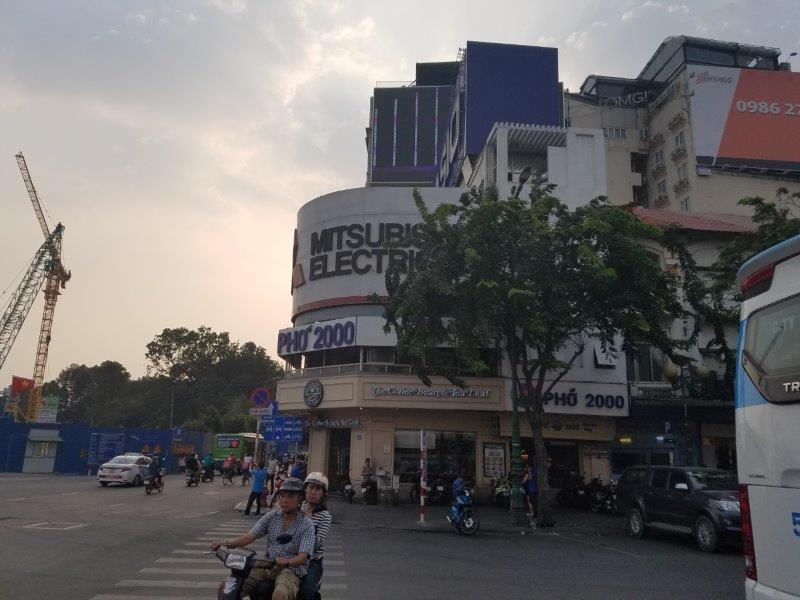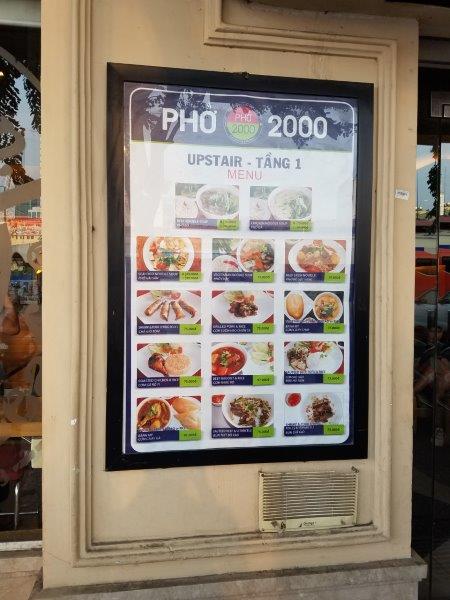 And finally, there is the Asiana Food Town next to be backpacker area at the basement of the Sense market, which is a boon for the food lovers. There are around 30 food stalls – all with different cuisines.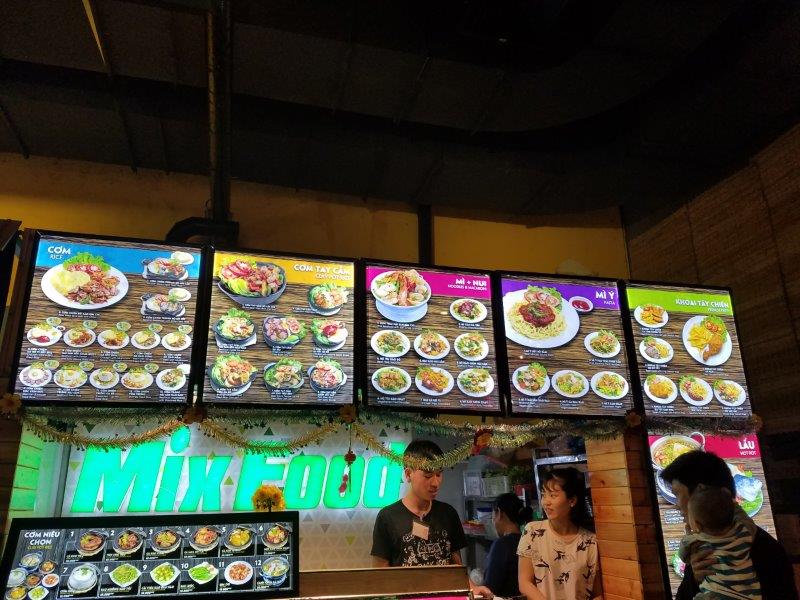 I tried the Vietnamese hot pot. Quite similar to the Korean version, but with a distinct Vietnamese broth and rice noodles instead of rice.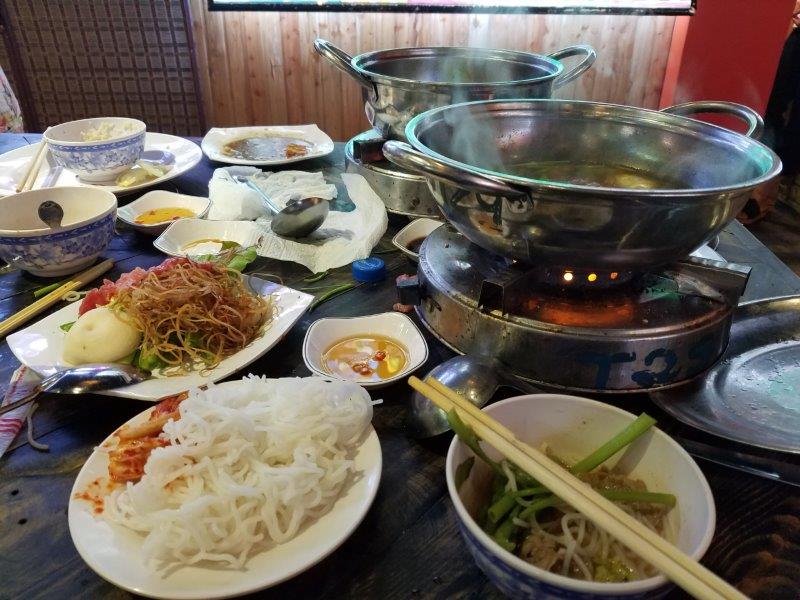 Overview of the offerings at the Asiana Food Town, as taken from the Taka Plaza.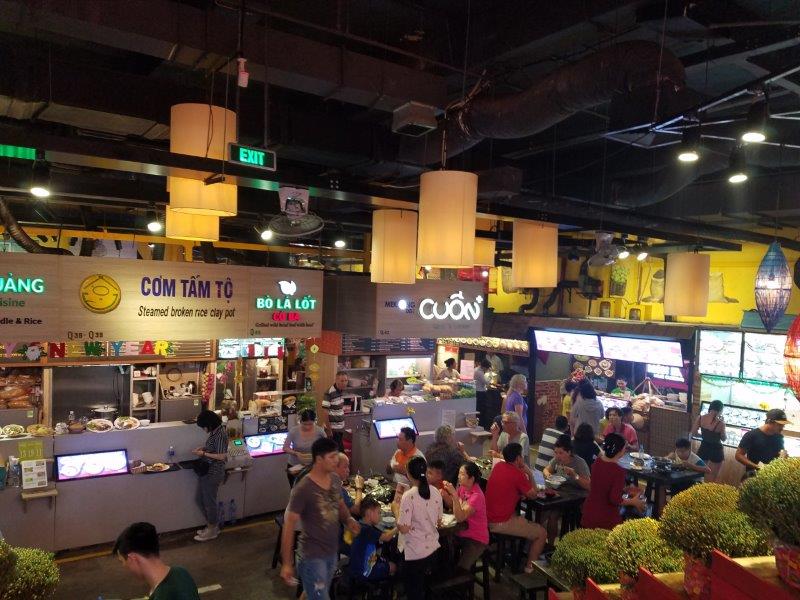 The second time I was there I had the famous Banh mi. I was so busy with soups that I did not have time for a sandwich.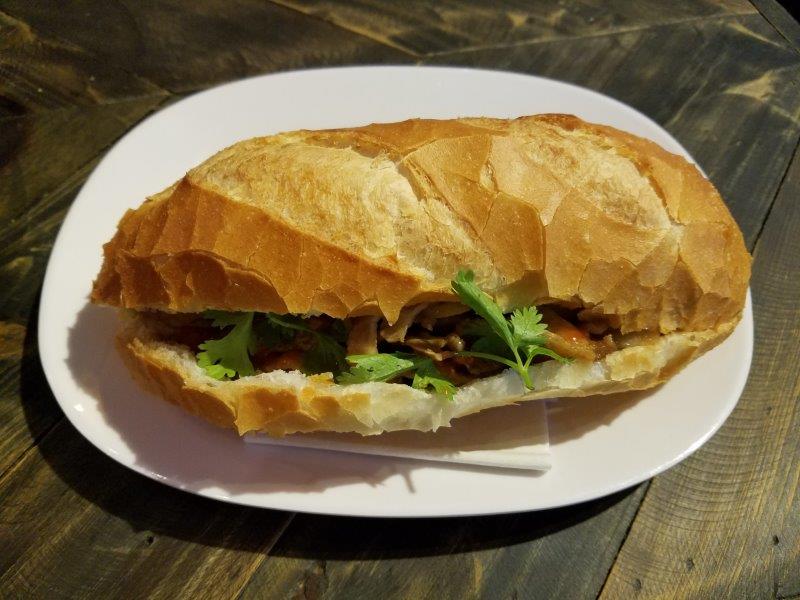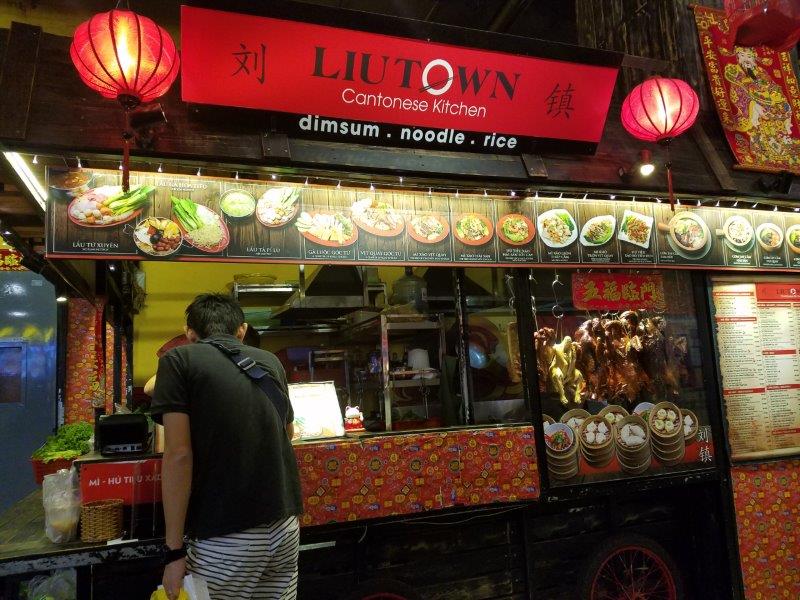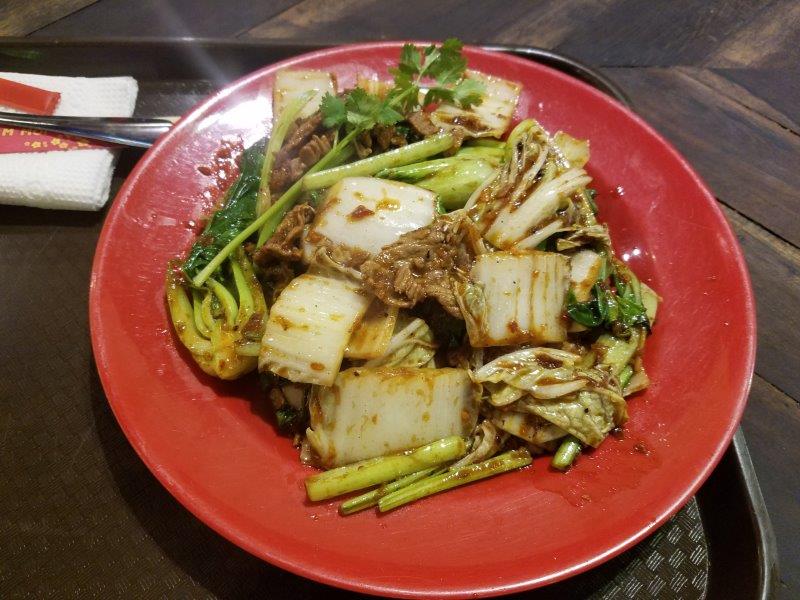 I loved the food culture in Vietnam. Such street food options are all around the place – where young and old are enjoying food any moment of the day.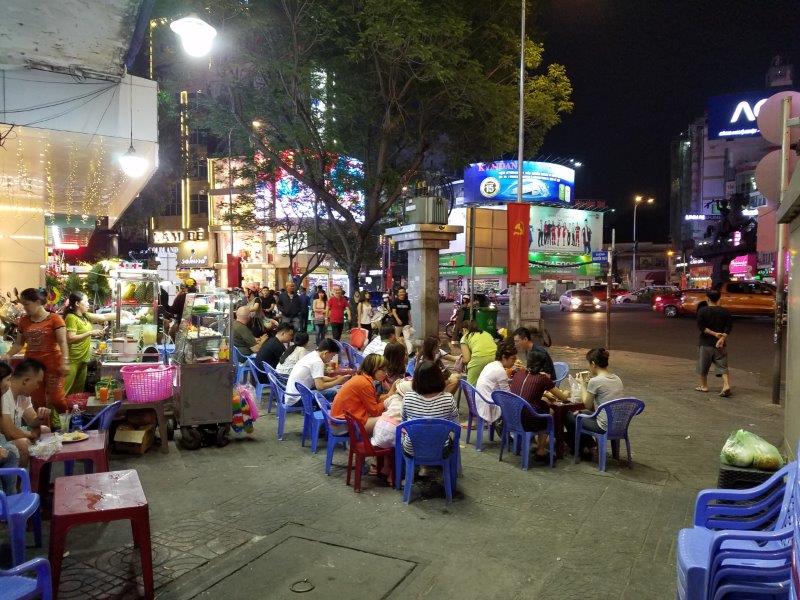 Map of the places around the backpacker area with food options highlighted.