Turkish Airlines in Business class
Flight number: TK 61
Equipment: A330
Origin: KUL (23:55)
Destination: IST (06:20)
Flown: Feb 2018
Cabin occupancy: 100%
After my lounge Star Alliance hopping experience at KUL I headed to the boarding gate. There is a gate security at KUL, but as I was almost one of the last to board there was not a big waiting line. I quickly went through the security and was on-board in less than 5 minutes. The business cabin to Istanbul was completely full.
Our A330 going to Istanbul tonight.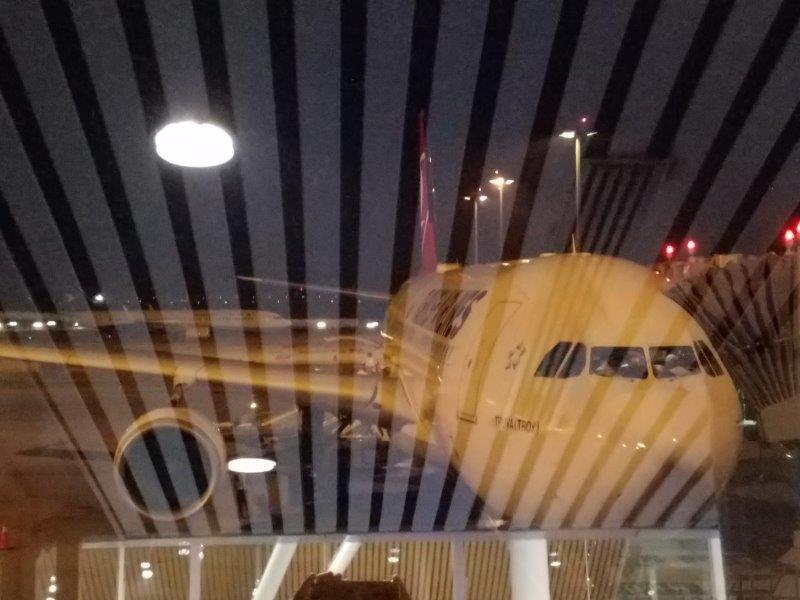 The A330 business cabin is very similar to that of the 777, but just a bit smaller and cosy feeling. Luckily for the middle seats there are no 3 seats together, but just 2 – both with their own aisle access.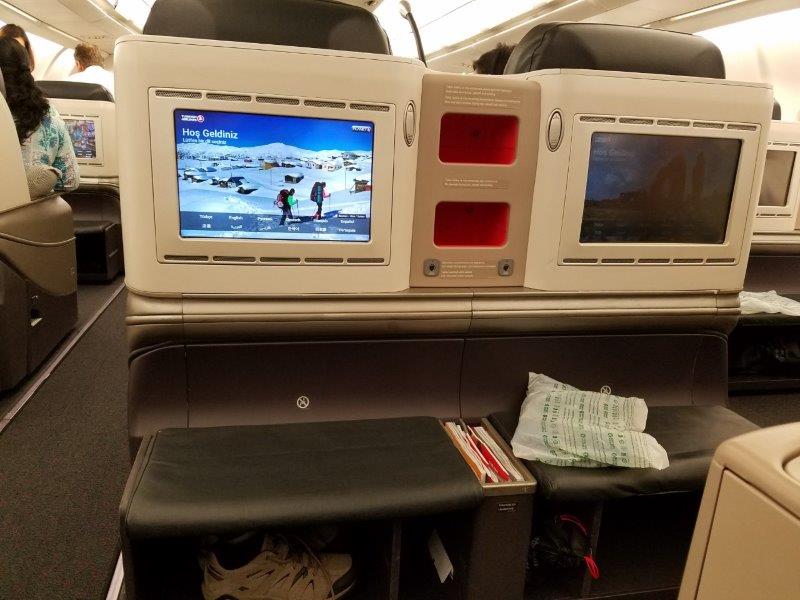 Again no dearth of leg room.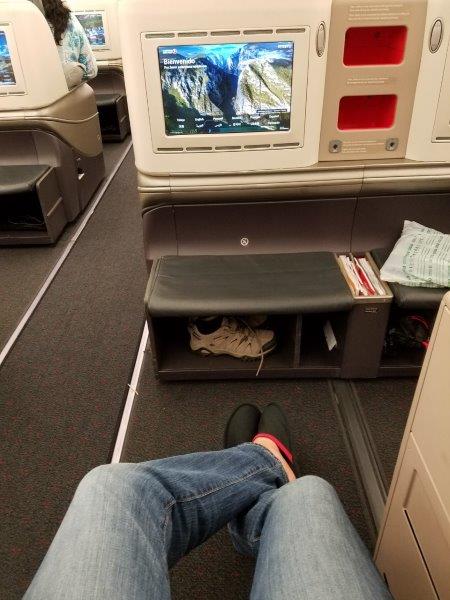 I like the storage below the ottoman.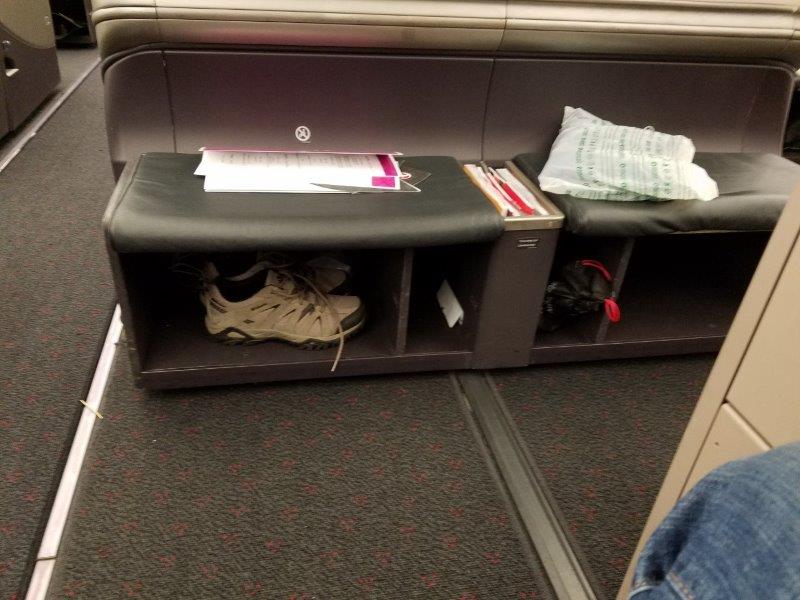 Menu for tonight and of course breakfast for tomorrow morning.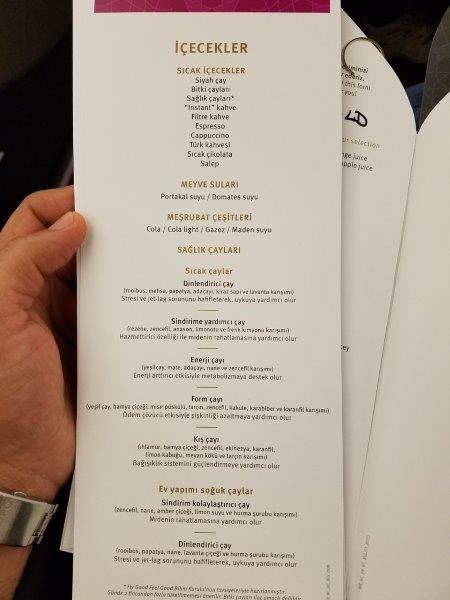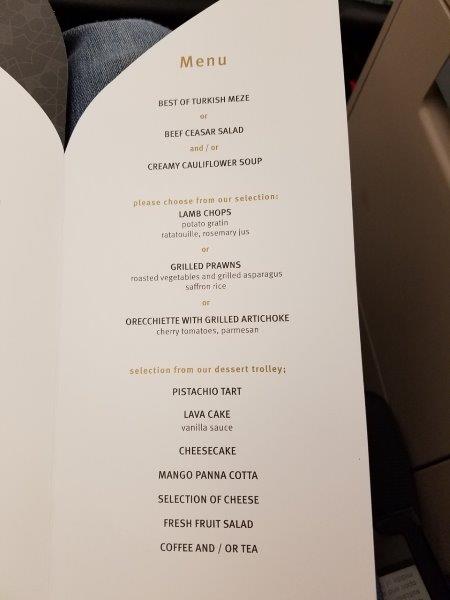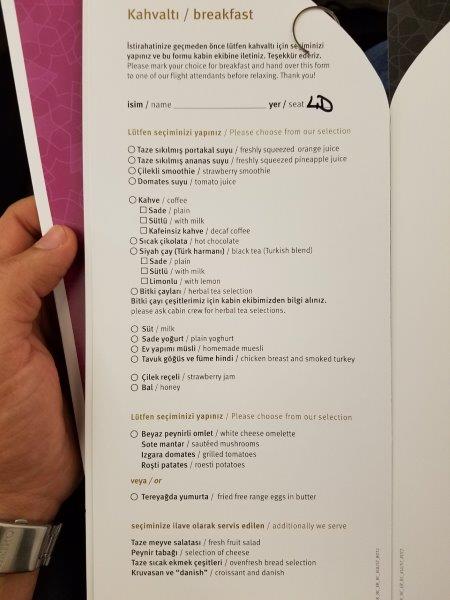 I started with the Mezze, which was quite tasty.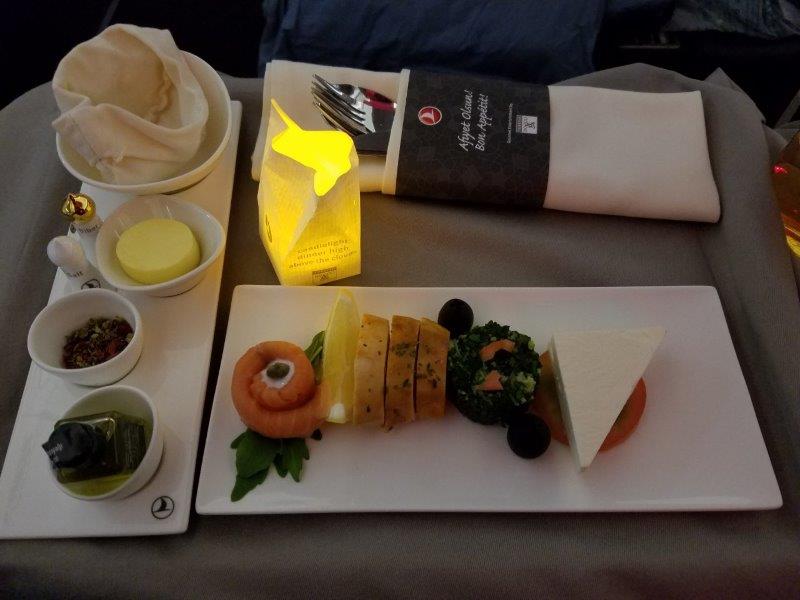 The shrimps were the worst I have eaten. I guess they were cooked and soaked for too long and tasted like plain flour. Terrible. I just left that as it is…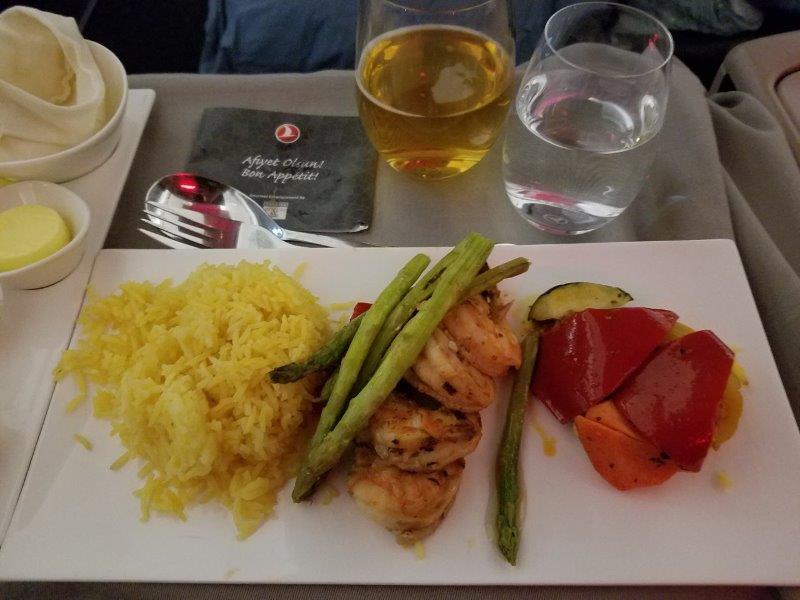 Asked the flight attendant to get the seat ready for bed and I was sound asleep in a few minutes. Managed around 6-7 hours of good sleep again this time.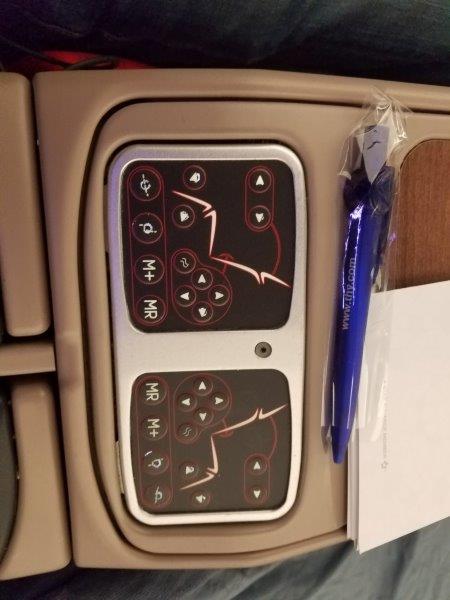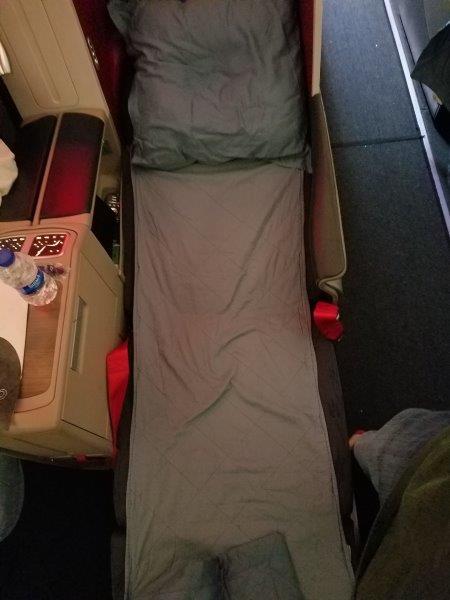 In seat reading light…One point to note – the divider between the seats that is available on the 777 cabin is missing on the A330. Rest the seat and the experience in the business cabin on both planes is very similar.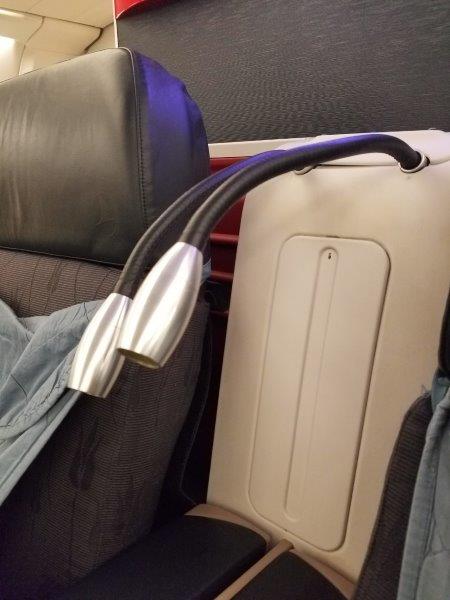 Molton Brown toiletries in the restroom.