My Austrian Airlines flight from Budapest to Vienna got cancelled, and the airline put me up in the Radisson Blu Beke Hotel in Budapest.
The location of the hotel is fantastic – smack middle in the happening part of the city. It is very close to the main train station in the city – Nygatti station. There are plenty of eating and drinking options around. However, as the airline was picking our tab – we had free dinner included. Also, the airline had organized a mini-bus pickup and drop off from the airport to the hotel and back. There is already a very efficient and affordable mini-bus service at the airport and the ticketing agent just gives you a voucher for this service. The drop-off to the hotel and the early morning pick-up from the hotel went without any problems. I found the mini-bus service very efficient and easy to use. More information can be found here miniBUD | Airport Shuttle Service.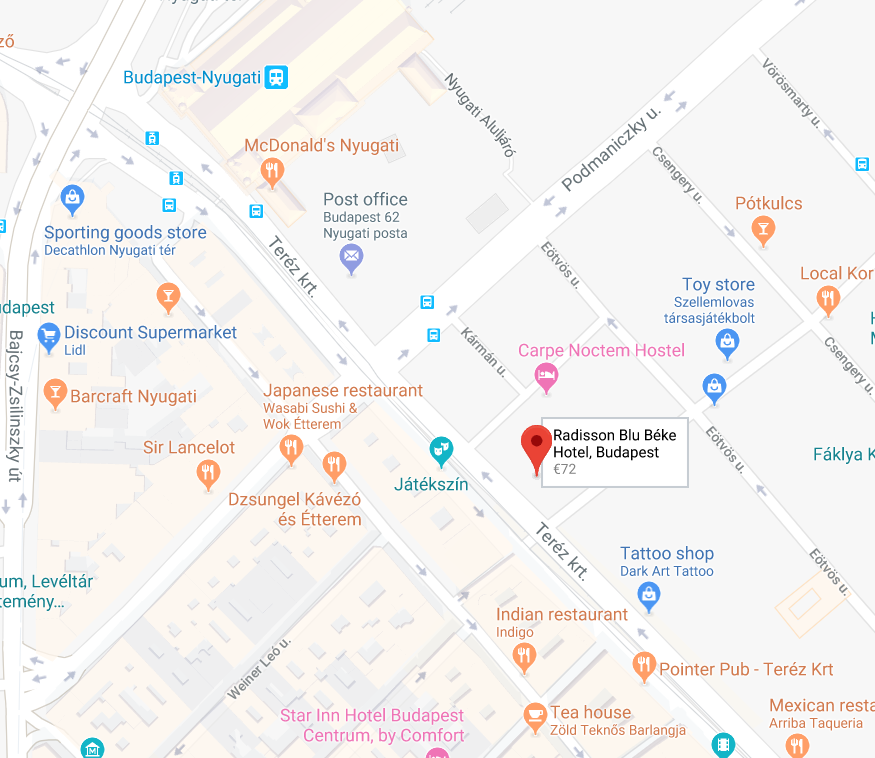 The room was quite spacious and clean. It had all the usual amenities such as coffee and tea maker, iron and board, table to get some work done, etc.
As I was working the next day, I wanted to shave and needed an amenity kit. The hotel checkin agent was more than happy to supply a dental/shaving kit. Quite a friendly service!
I had this view from the room.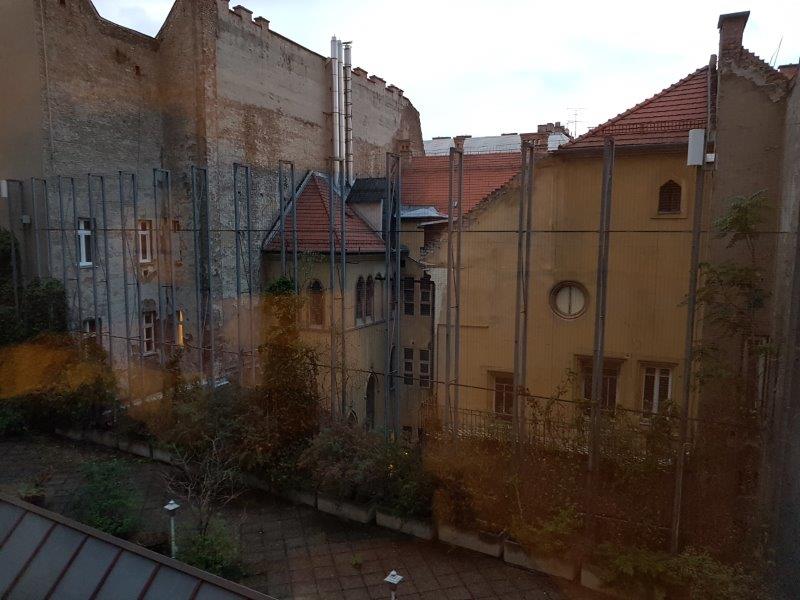 Austrian airlines had also organized a 3 course meal for us. This was quite an interesting experience. Once we checked in, we were told to head to the first floor restaurant for a meal. After checkin and shower I went there. The attendant just asked me "airline" and I said yes. I was told to sit in a specially reserved place for people whose flights have been missed/delayed. I noticed a few others who had come with me. By the way, this was the only words the attendant spoke until my dinner was done. There were no options – 1 set menu for all. We had a tasty 3 course meal, starting with a nice soup, then chicken and ending with a tasty desert. However, the attendants did not speak a word during out stay and of course there were no smiles.
In all, I was happy with the arrangements made by Austrian due to our flight cancellations. From the drop-off until the pick-up everything was nicely arranged.