It is a two-level lounge located in Terminal 4, opposite Gate 10. Its an extensive lounge catering to all the Skyteam airlines operating out of Terminal 4 and includes a wine bar, Clarins spa and a VIP area.
Skyteam alliance operates a handful of such lounges and other such Skyteam branded lounges are found at Beijing, Dubai, Hong Kong, Sydney and Dubai.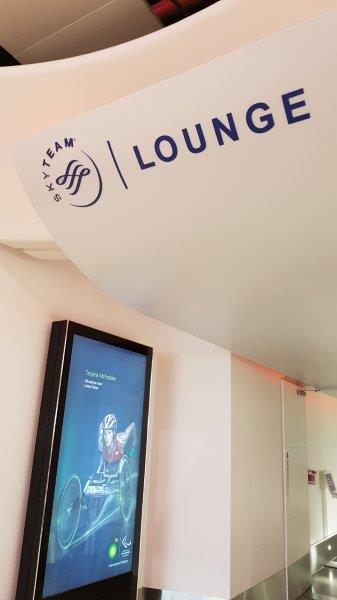 on the bottom level, at the extreme left there is a Clarins spa and nice showers. Immediately upon entering I enrolled myself for a complimentary face/neck massage and asked the attendant if I can take a shower. There was no wait for the shower – and after a long transatlantic flight a hot shower is what I needed.
Feeling refreshed I went to the dining area. I was told that the dining options were available on the top floor. As it wasnt busy at all, perhaps only the upstairs dining area was open this afternoon. I was surprised by the warm and cold buffet options. I tried both the pasta and the indian curry options and they were both tasty.
The wine bar and the plenty of drink choices. There were a plenty of wine choices, however the hard liquor was nothing too fancy – think of the Red label kinda range. I was expecting a bit more premium experience in terms of the hard drinks.
Overview of the lounge sitting area along with a relaxing TV lounge at one end.
Throughout the lounge there is a vertical garden such as this – quite refreshing actually.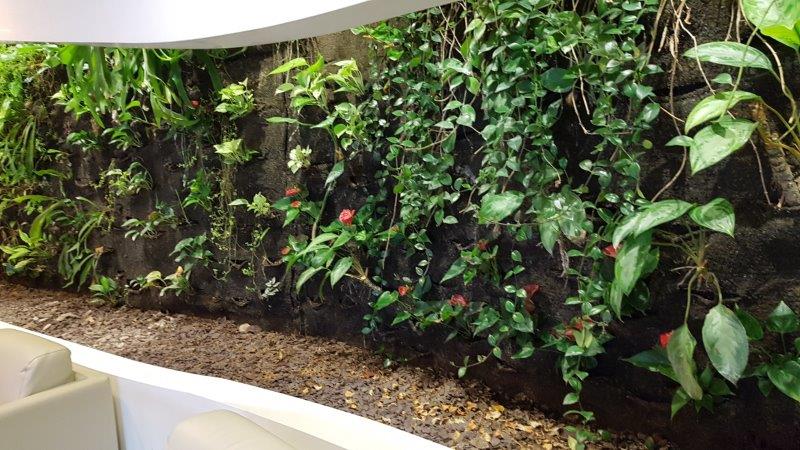 Finally, a map of the lounge to guide you through all the amenities