A great looking Holiday Inn, close to Athens Airport. Please do note that this hotel, although close to the airport, is still 10min drive away. It is in fact a bit middle of nowhere – 10 mins from the airport and 30mins from the city center. Luckily, this hotel offers a free shuttle pick-up and drop-off to the airport and the public transport bus running from the airport to the city stops right at the door.
General impressions of the hotel are very good – it is spacious, clean and in a safe neighborhood.
Lobby impressions, along with a restaurant and bar on site. The prices for the food and drinks are quite decent too.
The room is spacious and has large windows for nice natural light. The bathroom was spacious with a nice bath.
Our view from the room – looking over the Athens airport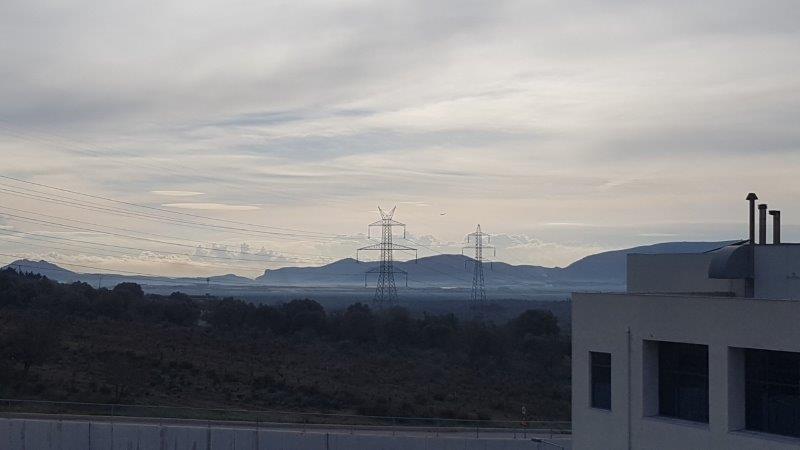 There is a decent size swimming pool and an exercise room in the basement. The facilities are clean.
The hotel offers a pickup from the airport at every hour. There is a white bus that brings you to the hotel from the airport. You can board this bus from the Parking 4 area, which is at the right of the arrivals terminal. From the hotel to the airport there is a shuttle at every 30mins of the hour. Just let the reception know and they will manage that the driver is waiting for you on time.
If you do not want to wait for the shuttle, there is a public bus-stop right at the door stop. The buses X93 and X95 stop here. The ticket is 6eur per person and they will bring you right at the door step. The buses are in good condition and they have a live map and announcement in English about the next stops.