Equipment: CRJ-700
Origin: ORD (11:50)
Destination: YYZ (14:30)
Flown: Apr 2022
Cabin occupancy: 30%
This is a short hop for American, where American Eagle operates an Embraer. The flight was practically empty. It is a small flight, with 4 seats per row and we had a lot of room to spread out and relax on this short hop to Toronto. Fortunately, USA had a new ruling that we face masks at the airport and on the plane were optional. However, when we landed in Toronto, the flight attendants asked us to put a face mask before disembarkation – as per the Canadian rules.
We departed from the C pier at Chicago – the boarding was quick and efficient. The flight was around 30% full, so it had to go quickly and we were soon on our way to Toronto.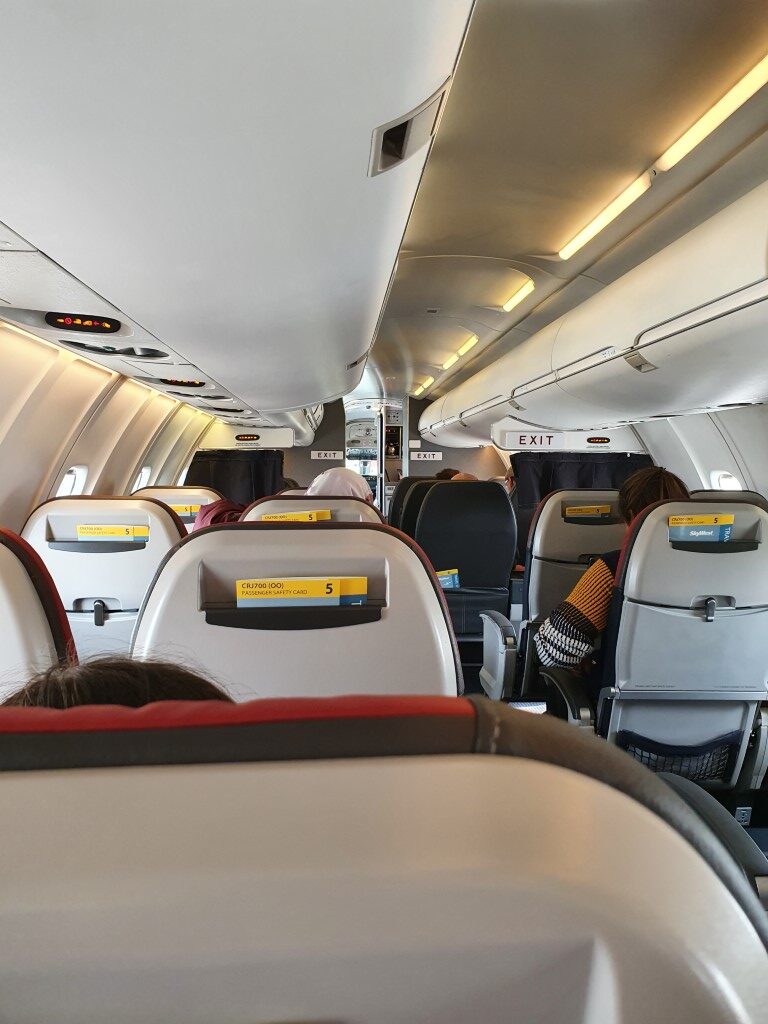 The legroom on the CRJ is quite good.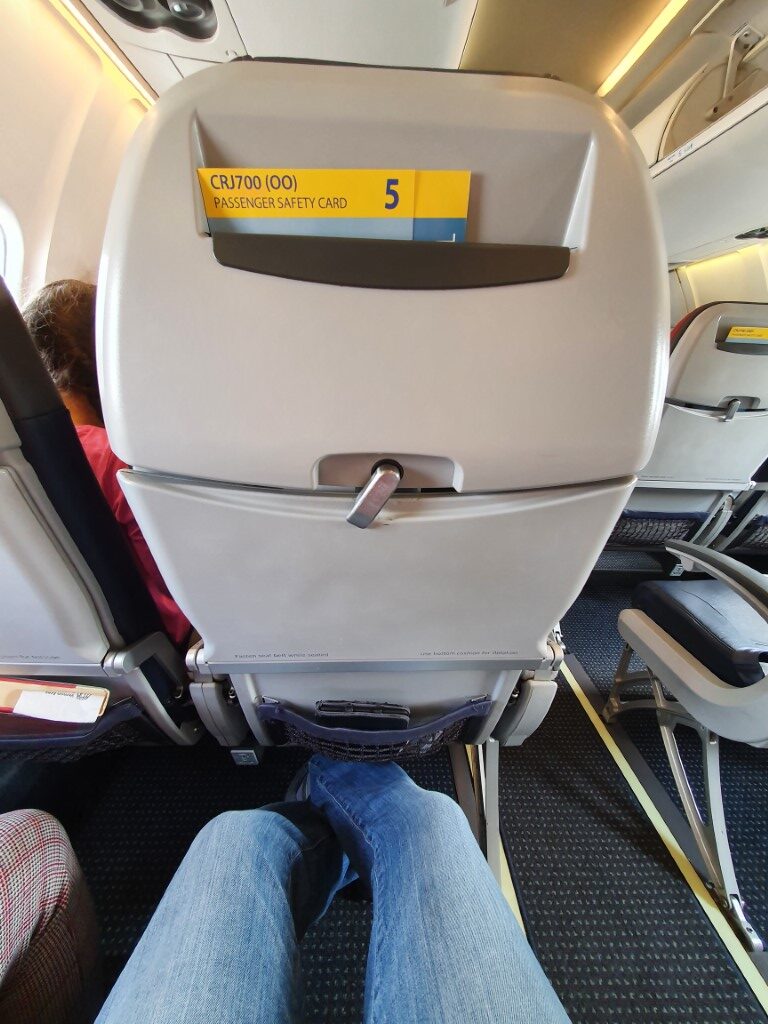 There is a power adapter along with an USB adapter at the middle of the 2 seats. Its good that you can charge your electronics even on such a short flight.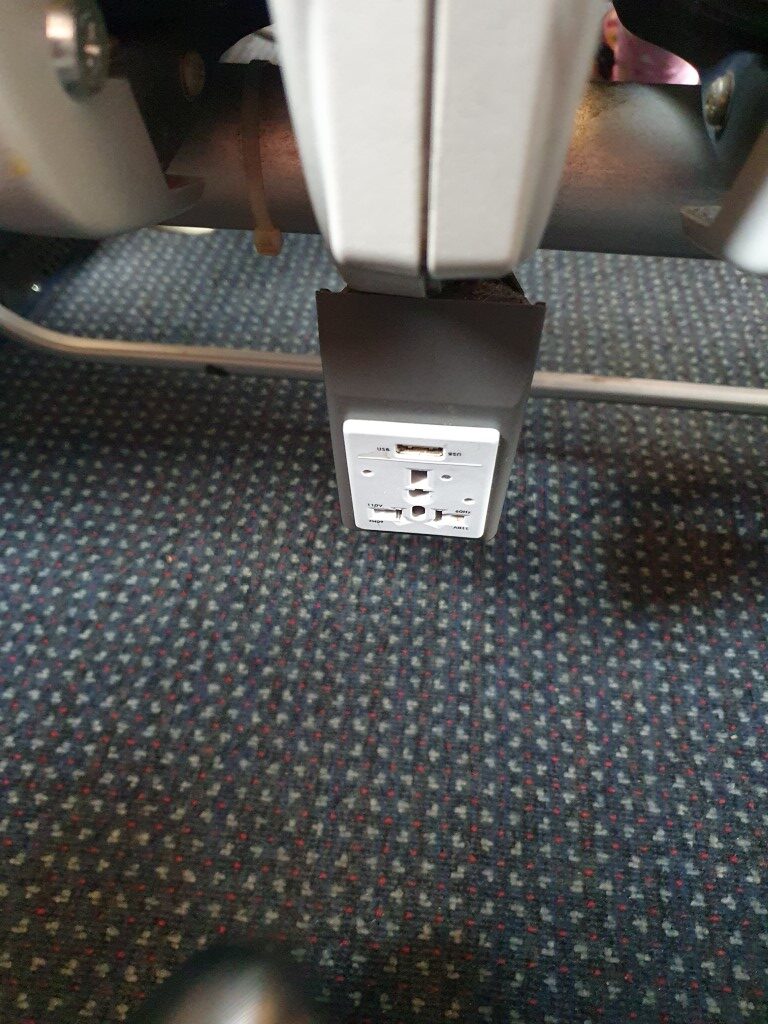 As it is a 2-2 seating, the flight feels quite roomier. Does not feel cramped at all. Perhaps, the reason for this was the fact that the flight was around quarter full.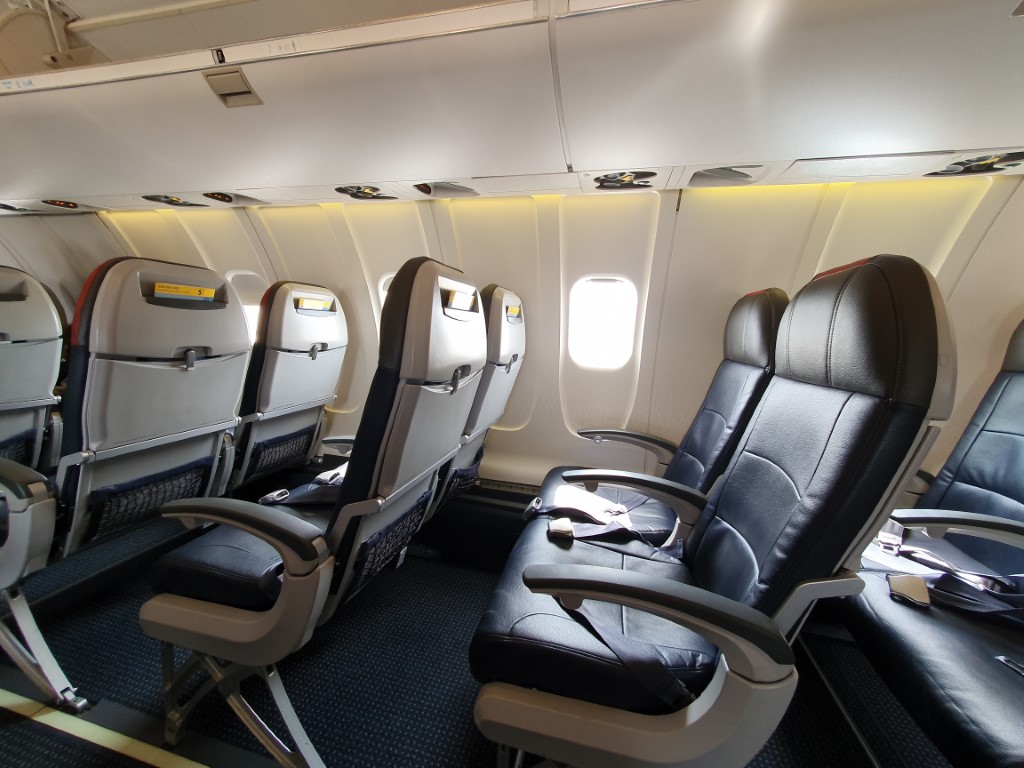 A nice view of the Chicago Terminal 5 upon take-off.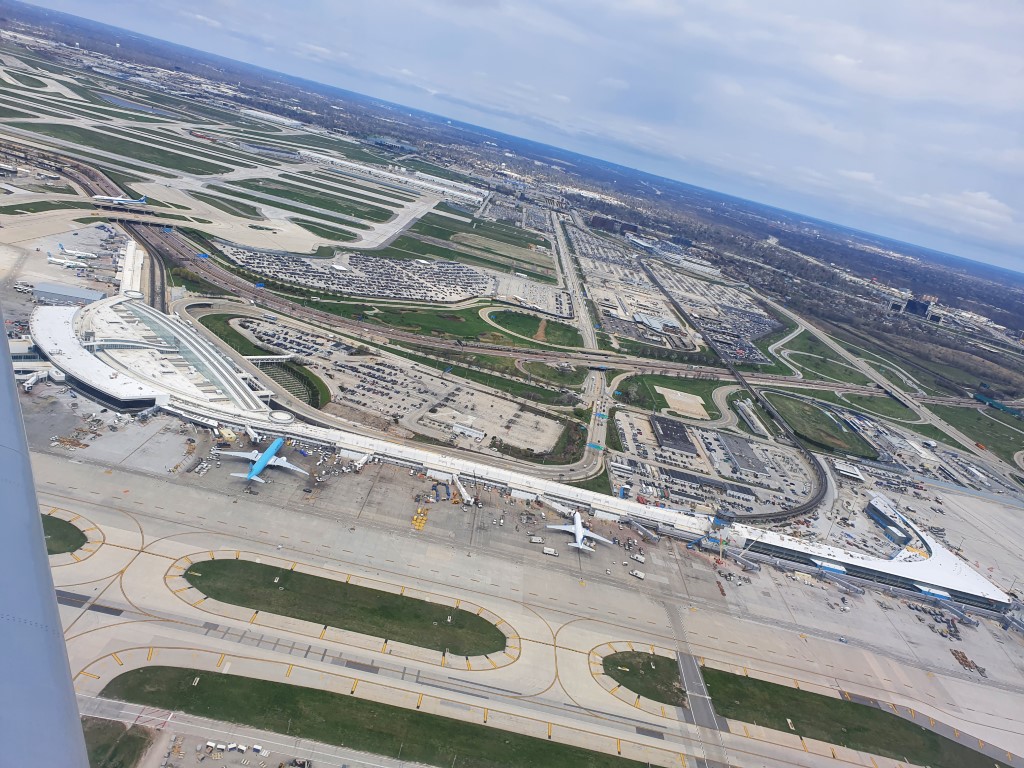 Upon take off we were offered a chips packet and a glass of water. Service was quick and FAs checked one more time, if anyone wanted a top-off.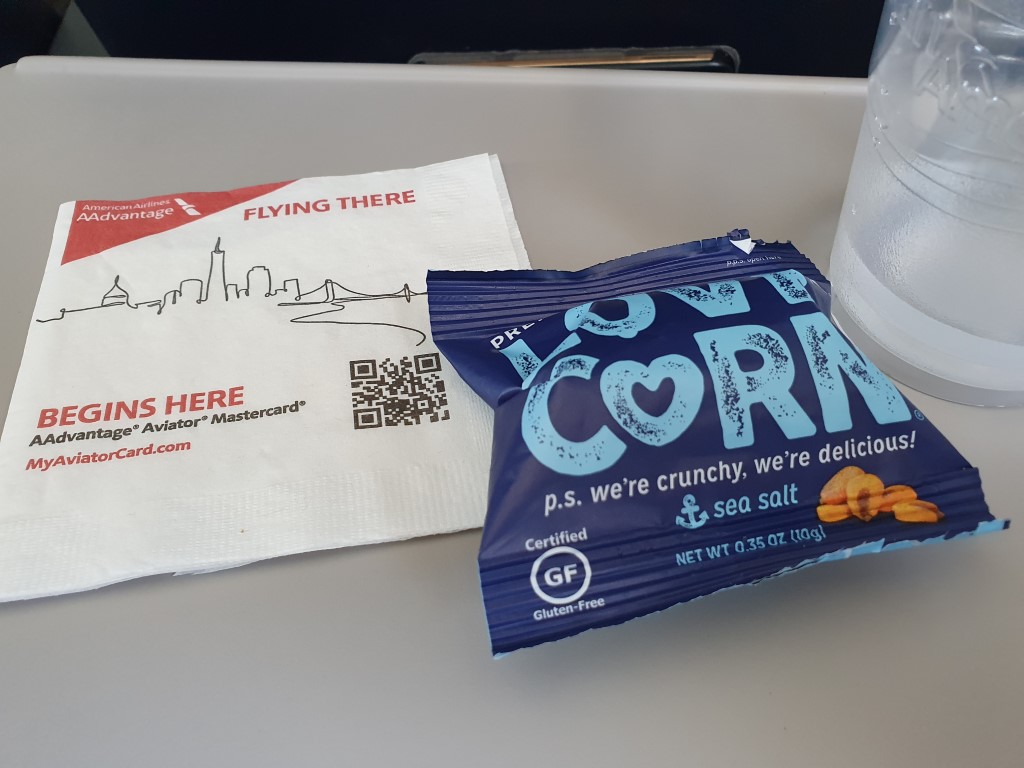 A cloudy day welcoming us to Toronto.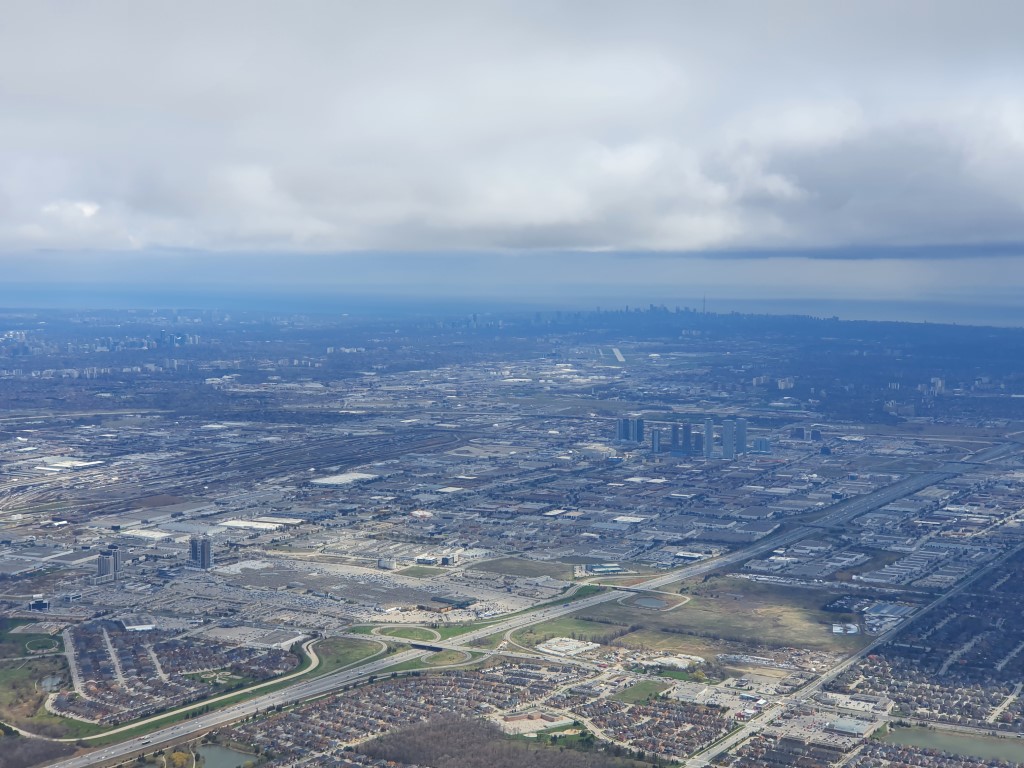 American gets a job done nicely, for a short 1+ hour hop to Toronto. The flight was on time, FA's friendly and the service efficient. A lovely way to fly.