Flight review:
Qatar Airways in Business class
Flight number: QR 733
Equipment: 777
Origin: DOH (08:10am)
Destination: DFW (16:05pm
Flown: October 2015
Cabin occupancy: 70%
My review about Hamad International Airport and the Al Mourjan Business Lounge is here.
Boarding
I left the Al Mourjan Lounge and walked towards my gate. Once I arrived at the Dallas departure gate, I saw that there was second security at the gate. I do not understand why they should have gate security again. I just passed the central security when I entered the terminal that morning. Anyways, as I was flying business I could pass through the security in the priority queue. The economy passenger queue was quite long. After the security, I presented my boarding pass and quickly boarded the plane.
Once on board the FA serving our side of the cabin came to introduce herself. She was wonderful, with a nice sense of humor. She got me a welcome drink and gave us the menu for the meals. During this period I had already acquainted myself to my co-passenger, a Kuwaiti businessman going to Dallas for work. We immediately struck a cord and I knew that it will be a fun flight to Dallas.
Once the boarding was completed, we pushed back and i took some nice photos of Doha downtown.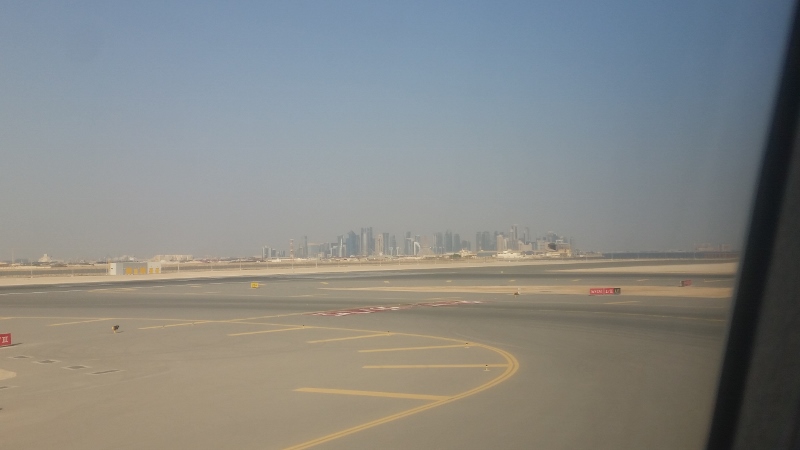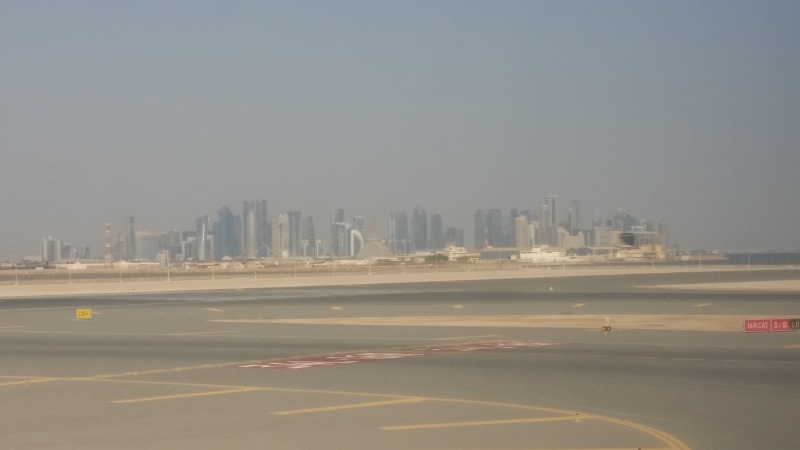 Seat
I have to say, after flying with them recently and enjoying their 787 business product, their 777 seat and cabin is a bit of a let-down. The seats are spacious enough but there is no (not even a small) storage available for personal items. And the biggest drawback is the lack of a lie-flat seat for an ultra longhaul flight from Doha to Dallas.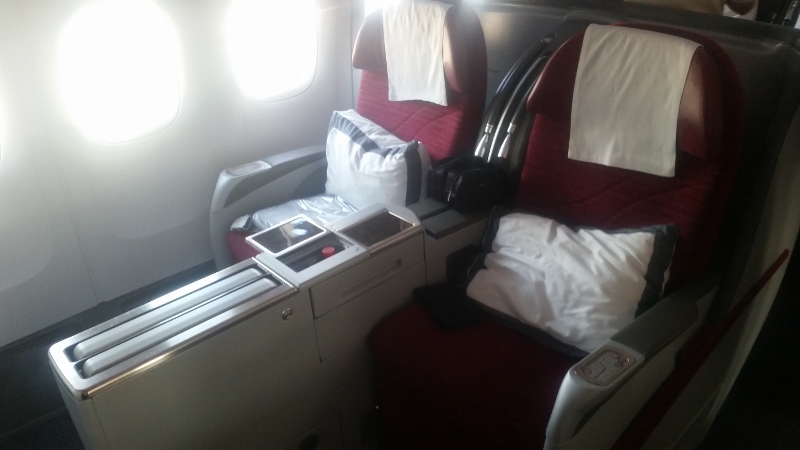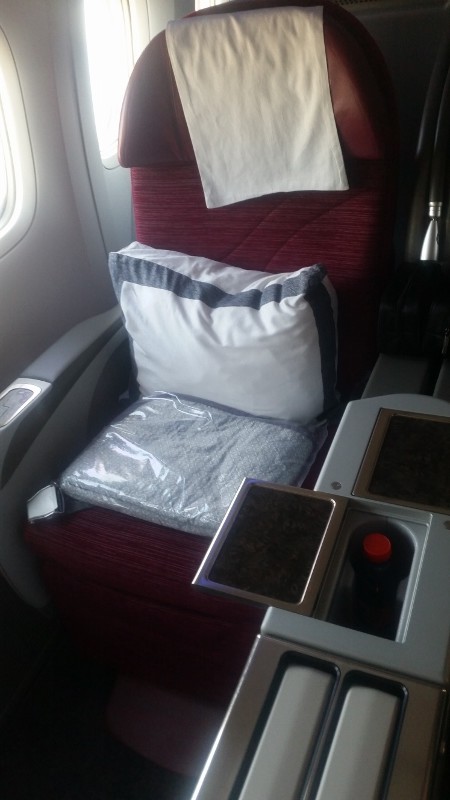 Service
The hard product on Qatar 777 is a bit below par, but their service really makes up for that drawback. The FA's were fabulous. Really went out of their way and made us feel welcome. Nothing was too much – they recommended the meals and allowed us to pace our lunch. In fact I wrote a personal thank you and gave it to the flight purser, thanking our FA.
Food
The meal service on this long haul flight was fabulous – very tasty and well presented.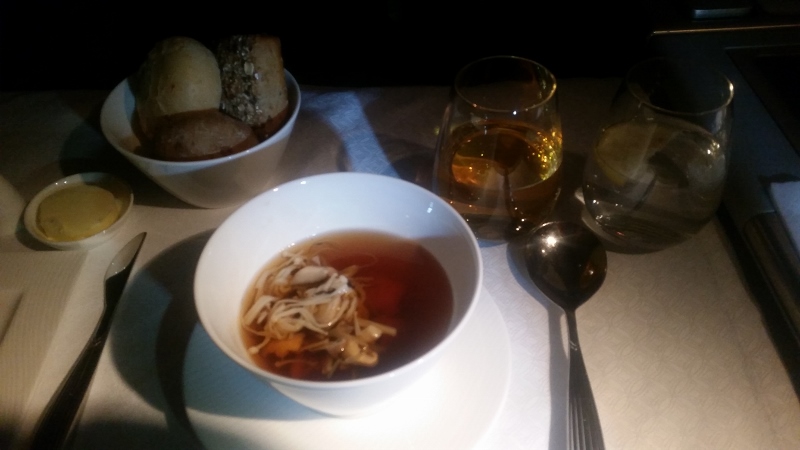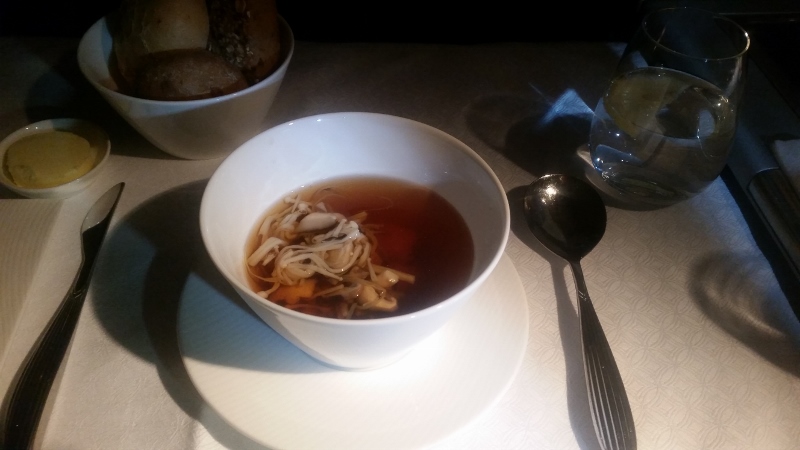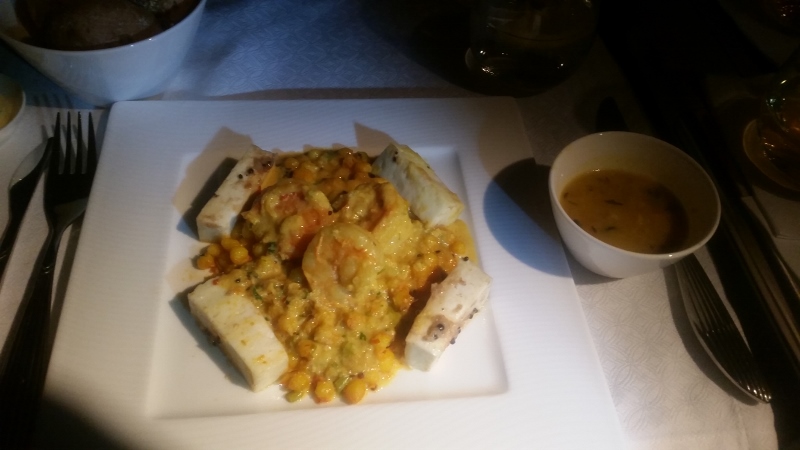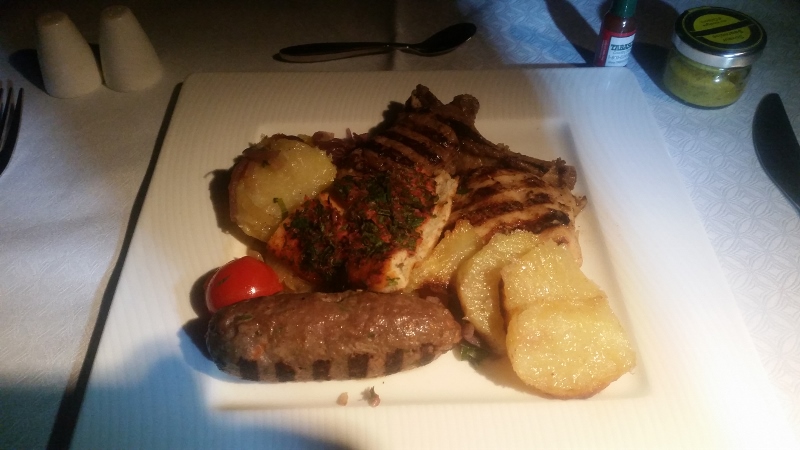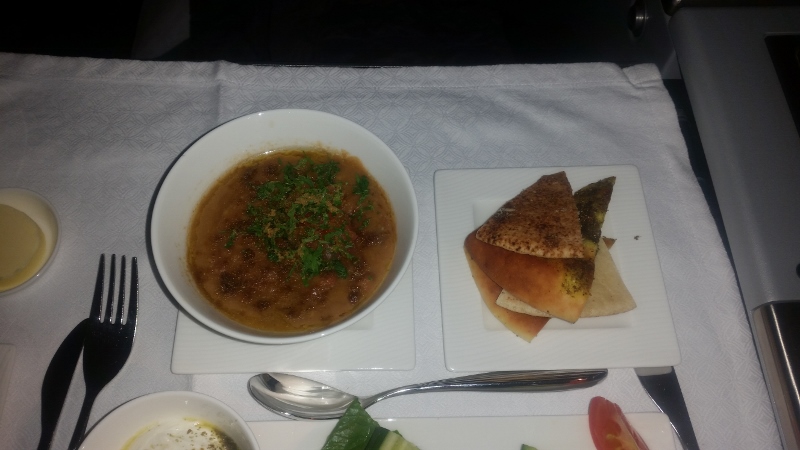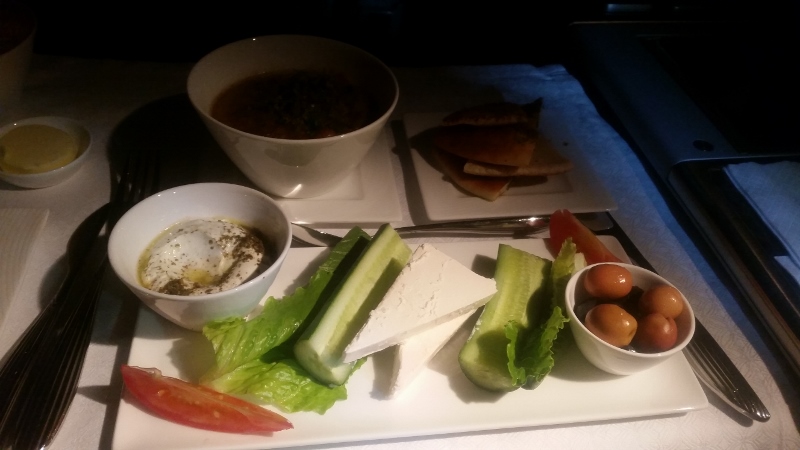 Verdict
If not for the excellent service and meal service, and my fun co-passenger, this flight could have been VERY long and boring. I think Qatar offers a competitive product with their 777, but I think if it really would like to maintain its 5 star rankings it has to offer lie-flat seats at least for its ultra long-haul flights.