Nagoya Airport, offers something unique that not many airports around the world offer – it offers a bathhouse right at the airport. I guess, it might be the only airport in the World where you can relax in a warm spa, watching the airplanes take-off and land – butt naked!
The last time I was at Nagoya airport, it was 10 years ago. Nagoya Chubu airport at that time was quite new, and this bathhouse was recently opened then. However, as I did not have time then I was not able to visit the bathhouse. However, this time I made sure I visit the bathhouse. My old review of Nagoya airport from 2006 can be found here.
I was flying Finnair out of Nagoya, departure at 10:30am. The bathhouse opens at 8:00 in the morning. I checked in my bag at 8am (coincidentally Finnair checkin counters opened at 8am) and along with my friend, who came to see me off, went to the bathhouse.
As per the airport website (http://www.centrair.jp/). Bathhouse with a View: "Fu No Yu" is Japan's first-ever view bath overlooking an airport. Experience up close the thrill of take-offs and landings as well as the refreshing sea breeze from the spa's outdoor deck area. 
Hours of  operation 8:00 – 22:00 (final admittance: 21:00)
Tel. +81-569-38-7070
Location Sky Town (4F)
Remarks Credit cards accepted
The bathhouse is located just before the skydeck. Check this map below, the bathhouse is on the right side. PLEASE NOTE: The bathhouse is land-side, before the immigration and security.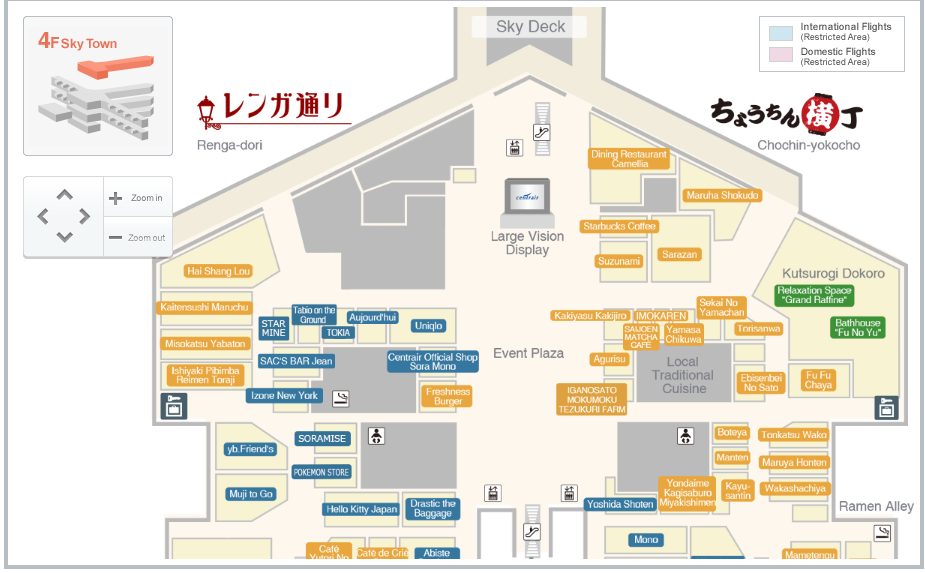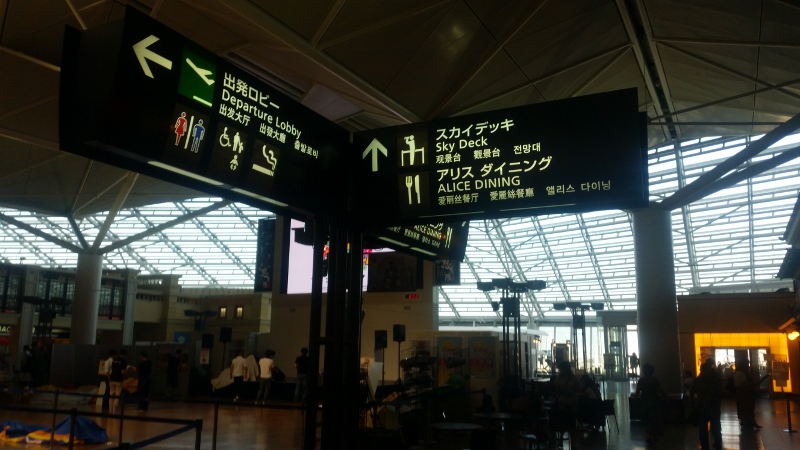 The entrance to the bathhouse is as shown below.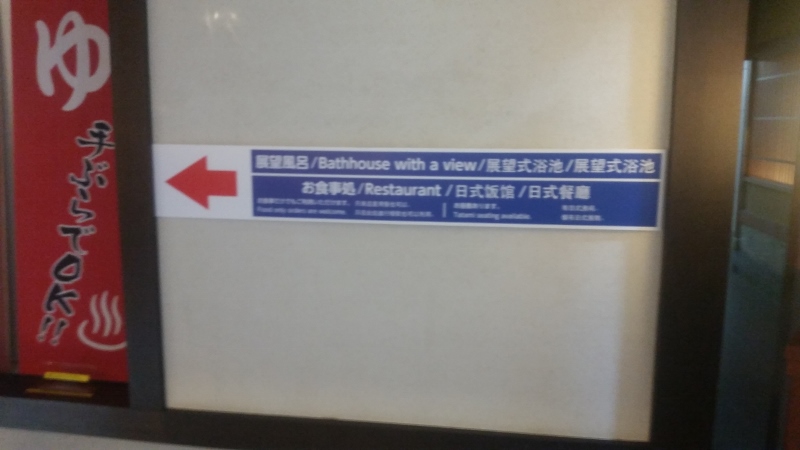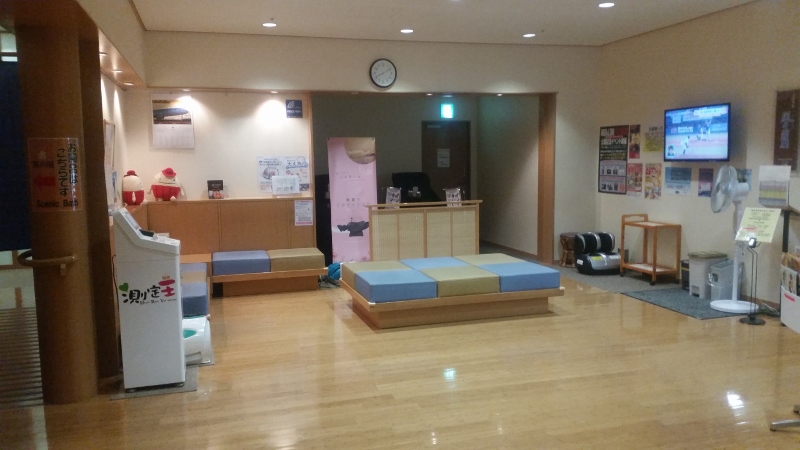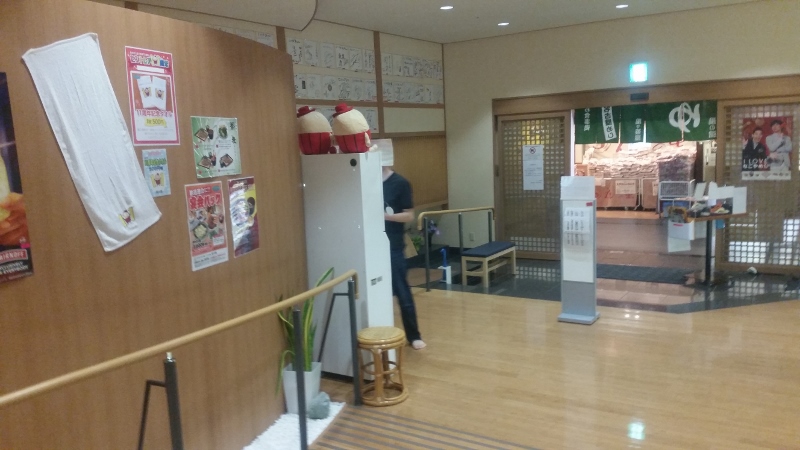 First thing you do once you enter is sit on this couch and take your shoes off. Just behind the couch there are small lockers for shoes. You put your shoes in one of these lockers, take the key.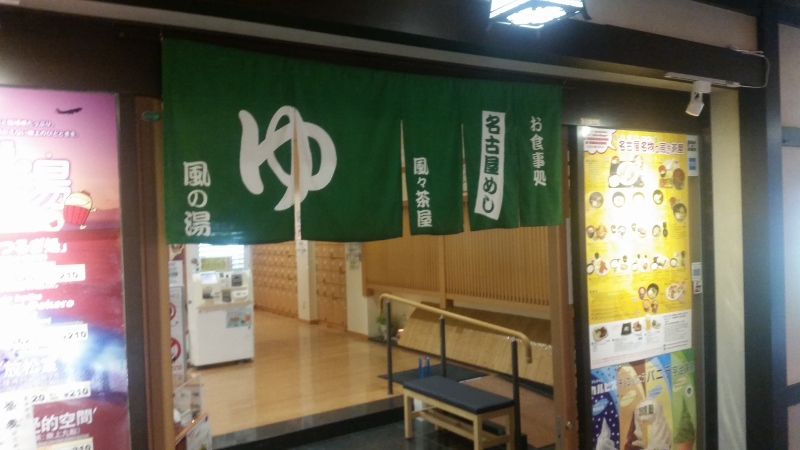 Once you locked in your shoes and have the key with you, you proceed to the automat as shown below and get a ticket. When you show this ticket to the reception area and she will give you a key to the locker (where you can keep your bags) + towels (1 small and 1 large). All the toiletries are complementary and are available in the changing area.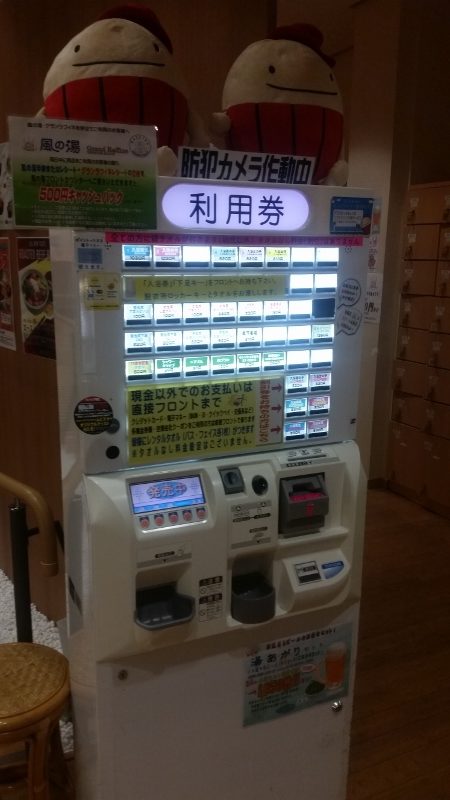 The changing area has faucets to clean, shave, etc.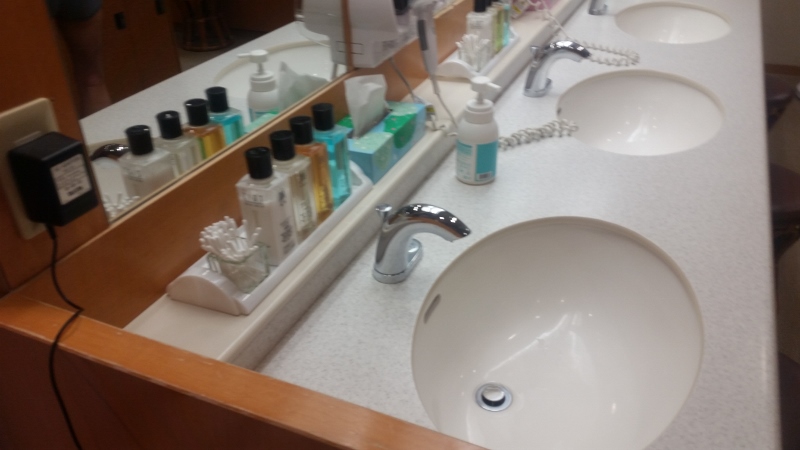 Photography was not allowed in the bathing area. Thus I just could take a few photos from changing area. Please remember this is a public bath – so no shred of clothing is allowed in the bathing area (except a tiny towel that is given to you by the reception). This towel is supposed to be used as a scrub/cleaning cloth.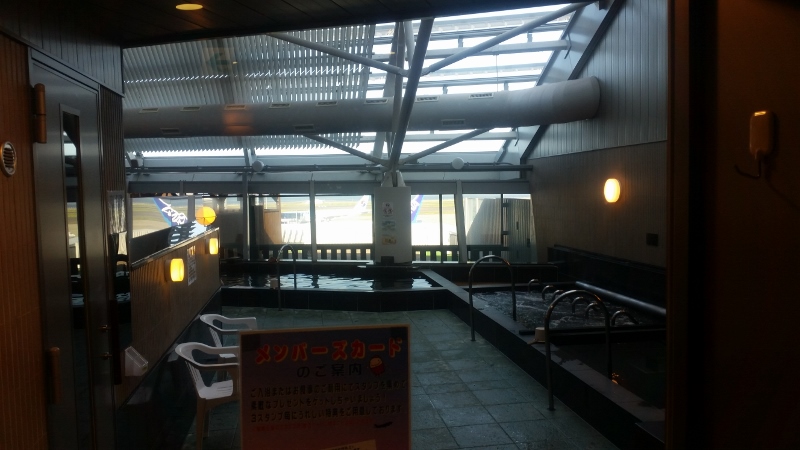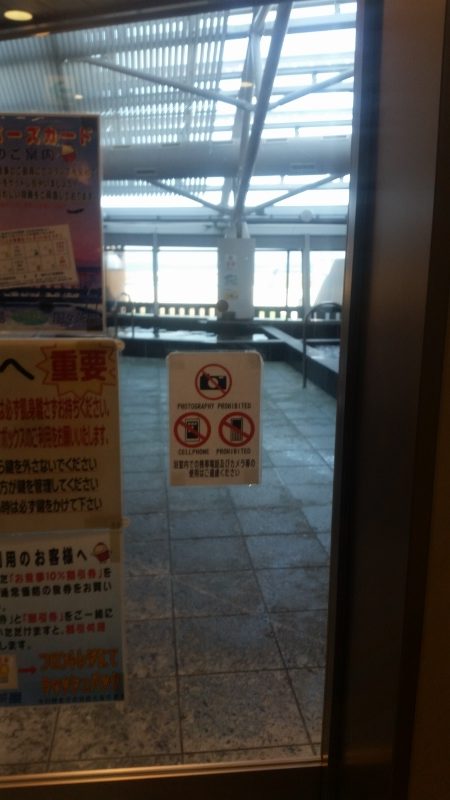 It is a fantastic spa. My friend and I had a great time. It was a nice way to relax and catchup with my friend.
There are 3-4 nice warm (and hot) pools + sauna + cold pool. You can also cool off, while watching airplanes take off and land. In this case, you will be naked and will be able to see outside, but not be able to flash the pilot or passengers.