Yearly review
2016 was a year when I could not travel much. I had begun a new job during the second half of the year, I was unable to take off of work. Fortunately, I had some nice trips done in the first half of the year. In terms of quality of travel, it was a great year. I was able to fly Etihad first class apartments from London to Mumbai on their A380. With their apartments – Etihad has taken a novel approach and are in fact giving space to passengers. Not just space, like some extra few inches here and there, but actually creating a new revolutionary Apartment and Residence concept. Now this is what I call radical innovation.
Another exciting trip was to China and Japan with my brother and wife. After almost 7 years we three went on a trip together. The highlight this year, was our Mt. Fuji Climb.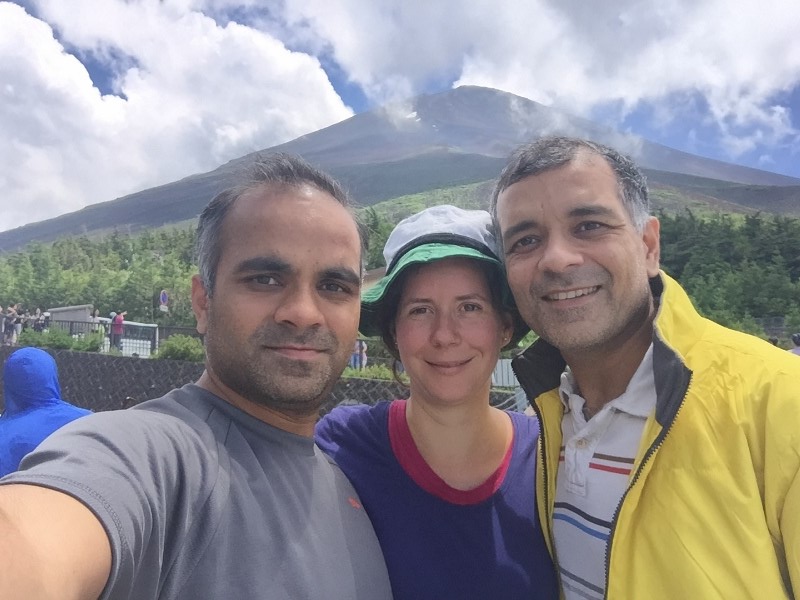 Flight activity for 2016 is mapped below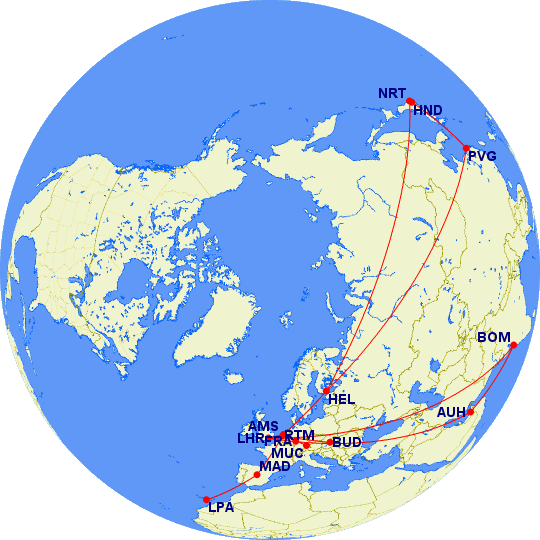 2. Traveled around 28912 miles = 46529 kms.
From
To
Distance
23 segment path:
AMS
MAD
907 mi
MAD
LPA
1,097 mi
LPA
MAD
1,097 mi
MAD
AMS
907 mi
AMS
LHR
231 mi
LHR
AUH
3,432 mi
AUH
BOM
1,226 mi
BOM
LHR
4,487 mi
LHR
AMS
231 mi
AMS
RTM
28 mi
RTM
BUD
732 mi
BUD
RTM
732 mi
RTM
AMS
28 mi
AMS
HEL
948 mi
HEL
PVG
4,604 mi
PVG
HND
1,082 mi
HND
NRT
37 mi
NRT
HEL
4,877 mi
HEL
AMS
948 mi
AMS
MUC
413 mi
MUC
AMS
413 mi
AMS
FRA
228 mi
FRA
AMS
228 mi
28,912 mi
3. Trip reports for the above destinations can be found here
Monte Feliz apartments in Gran Canaria
Etihad Airways First Class – Apartments review from London to Abu Dhabi
Finnair in Economy Comfort from Helsinki (HEL) to Shanghai (PVG) in A350
A tribute to Chinese food – 4 days in Shanghai